3 Ways Role-Based Access Control can Help Organizations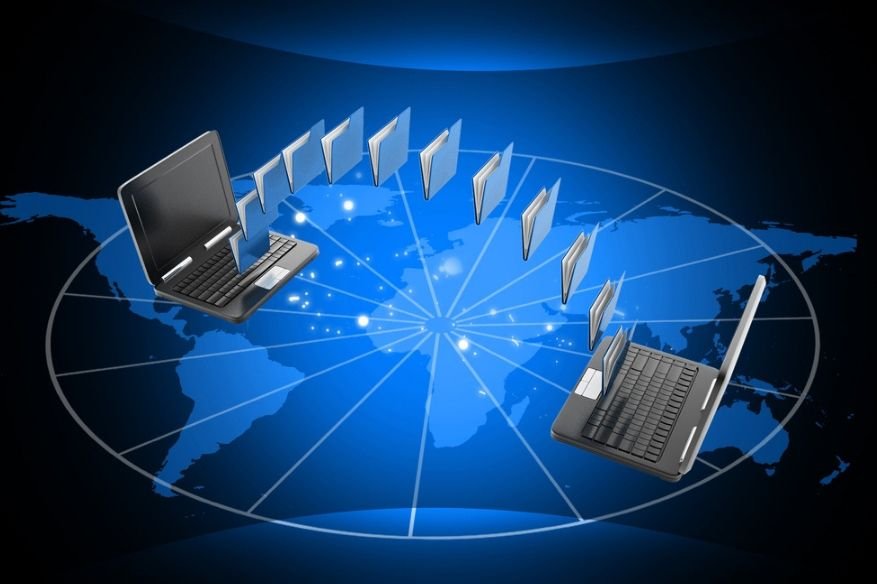 With the growing cyber threats and data leaks, every organization must follow the industry-recommended security practices and opt for the best solutions. Although endpoint and firewall solutions protect against the outside attacks, they hardly secure your organization against malicious insiders (employees). You may ask the question: do inside attacks pose a great risk to organizations?
According to the 2019 Data Breach Investigations Report by Verizon, 34% of the breaches involved internal actors. However, this number might not raise alarms, until you know this: "organizations suffering insider attacks are often reluctant to share data about those attacks publicly. Studies show over 70% of attacks are not reported externally, including many of the most common, low-level attacks. This leads to uncertainty that available data accurately represents the true nature of the problem," says a report by the Workshop on Research for Insider Threats.
That means the number reported earlier might be wrong, i.e., malicious insiders may be responsible for more than 34% of the breaches that happened in 2018. This further proves the importance of guarding bad employees in your organization. And it brings us to the question: how to safeguard against insider threats?
Well, there are many security technologies that promise safety against insider attacks. And in this write-up, you are going to learn about Role-Based Access Control since it is a popular and promising security solution. Let's get to know its part in safeguarding your organization against various insider threats.
Understanding Role-Based Access Control?
RBAC is a policy-neutral access control solution built around roles and privileges. Also known as role-based security, RBAC helps restrict access to authorized users only. It supports both discretionary and mandatory access controls per business requirements.
Its features including but not limited to permission groups, role permissions, and user-role or role-role relationships help block or restrict users from doing unauthorized actions or tasks or from using unauthorized data storage.
Without an enforcing access control system, employees can do almost anything. For example, an employee can send a modified invoice or quote with his bank account information, stealing the payment from the organization's clients. Or, he can provide access to third-party persons or organizations, allowing them to infiltrate in your organization, check or steal your sensitive data, and more.
Here is an astonishing example: India's Punjab National Bank lost US$1.8 billion in fraudulent transactions, thanks to malicious insiders, making it one of the biggest insider attacks in history. "The fraud apparently began when diamond firms owned by billionaire Nirav Modi (no relation to Indian Prime Minister Narendra Modi) approached PNB to open letters of credit (a letter issued by a bank to another bank, especially one in a different country, to serve as a guarantee for payments) to fund the import of rough stones. Under the terms of the letter of credit, PNB would pay the overseas suppliers on behalf of Nirav Modi's firms within a certain period (typically three months) and recover the money from Modi. This is normally done on the basis of letters of understanding, or LoUs. But in this particular case, PNB employees issued fake LoUs, on the basis of which foreign branches of Axis Bank and Allahabad Bank gave loans to PNB," wrote ISMG.
3 Ways RBAC helps Organizations
That said, a role-based access control system can help your organization in keeping an eye on insider threats and doing a lot more (as it is listed below).
1. Optimizes Administrative Work
The bigger an organization, the more administrative work needs to be done. Without an access control system, your organization lacks automatic provisioning for the onboarding of new contractors and employees. They may not receive access to start their work or may receive more access than required, putting your organization at compliance and security risks, unfortunately.
With a role-based access control system, you can reduce the paperwork for onboarding employees, changing passwords, switching roles, etc. You can make use of the control system to add or switch roles quickly, implement roles and permissions to multiple employees or globally, and do more. Since the complete access control settings sit under one platform, it generates fewer errors and more efficiency when assigning roles and permissions to the employees.
2. Boosts Operational Efficiency
Role-Based Access Control helps streamline role and permission management in your organization. With RBAC, you need not administer or manage low-level access control (or user permissions). Instead, you can create roles aligning with your organizational structure and assign permissions to the roles accordingly. Then, the admins or managers — if permitted — can manage the roles for the employees in their organizations or teams. This allows the employees to do their jobs autonomously and efficiently without the need of you or senior staff.
3. Helps Improve Compliance
Every organization is subject to compliances, which are also levied upon the businesses by federal, state, or local governments. Some compliances are mandatory for some types of businesses while others may be required due to the industry-leading security practices. Moreover, the leading compliances help boost customer trust in your organization by guaranteeing the confidentiality and privacy of their data — mostly in financial and health care institutions.
For example, an organization dealing with the credit card information of its or its clients' customers must abide by PCI DSS (Payment Card Industry Data Security Standard). Or any organization storing health care information requires to adhere to HIPAA (Health Insurance Portability and Accountability Act).
RBAC helps your organization meet the regulatory and statutory requirements by providing the necessary tools to manage the access and usage of data. Also, since the role-based access control solution helps boost efficiency, minimize errors, and drive productivity in the organization, it helps save costs and other resources too. But again, it is just one of the economic benefits of RBAC.
Related Resources