4 Best Places To Study Technology in America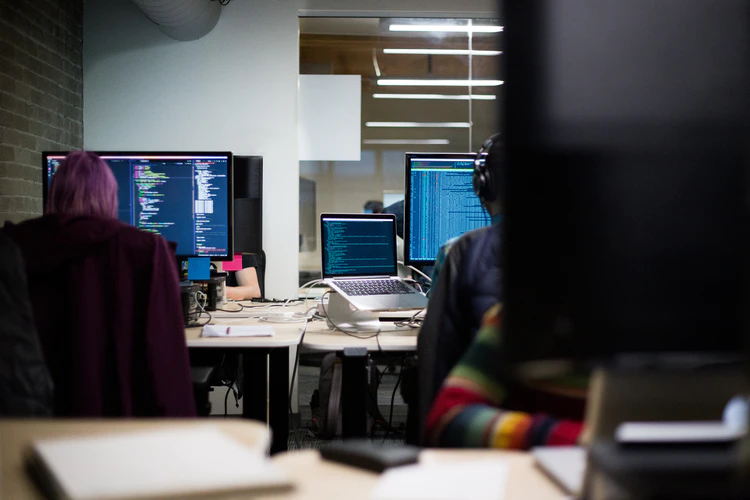 Technology education has become extremely popular lately. Students choose IT because it is the earnings of the future. Students of prestigious US universities who graduated from programs in computer science, regardless of nationality, origin, whether they are citizens of the United States or foreigners, have long been working in large IT corporations such as Google, Apple, Yahoo, Microsoft and many other companies around the world. These people do not just keep up with the times, they are ahead of it, creating our future. If you are an IT-savvy person, you definitely don't have to worry about your career. Thus, Computer Science or IT is one of the most extensive areas that can help a person realize their dreams. If you do not know where to go to study and which university is better to choose, this article will help you, in which we have made for you a selection of the best universities specializing in IT in the USA
How Is it to Study IT in the US?
Prestigious universities in the United States have high requirements for applicants, so you need to prepare for admission in advance, especially for foreign students. As a rule, after receiving a high school diploma, students spend one year on courses and tutors to prepare for admission to a foreign university. However, if you are not confident in your abilities, then you can turn to the WriteMyEssayOnline for help.
American universities provide an opportunity not to waste this year: foreign students undergo a specialized preparation for admission program, which is conducted on the basis of the university and lasts 2-3 semesters. As part of this course, students undergo academic training and improve their English. Training can be conducted either in an international group or with American students. They help students to integrate, provide moral support, and offer cultural and entertainment activities to get to know the university and the country. After that, you can continue your studies immediately in the second year of the bachelor's degree in the chosen specialty
University of Illinois at Chicago
The largest university in Chicago, the University of Illinois has graduated hundreds of thousands of graduates over the years, and many of them got jobs in corporations such as Boeing, Google, Caterpillar, and many others. At the moment, more than 30 thousand people study at the university, more than two thousand of them are foreigners. The strongest areas of the university are computer science and medicine. For students, an important plus will also be the fact that Chicago is one of the most developed cities in the United States, where a large number of different companies are located, so it will not be difficult to find a job in the city. It is also worth noting that the Univesity Of Illinois is engaged in education at all levels: from preparation for admission to a university to the presentation of a doctoral degree.
Carnegie Mellon University
Carnegie Mellon University is located in Pennsylvania and is renowned for its extensive research in science, technology, innovation, IT, robotics, and artificial intelligence.
Based on the College of Engineering and the Faculty of Electronics and Computer Engineering, the following study programs are offered here: IT and Mobile Systems (MSIT-MOB), IT and Information Security (MSIT-IS), IT, and Software Management (MSIT-SM). These programs are available at the master's level and include an in-depth study of all aspects of the industry, graduating IT specialists fully prepared to work for the world's best employers.
The educational process includes mastering theory on the main campus of the university and acquiring a unique professional experience at the Carnegie Mellon Silicon Valley. MSIT-MOB students study the technical and business aspects of innovative mobile systems, applications, services, and devices.
The MSIT-IS program prepares students for work in the IT industry by combining IT education with education in effective information security development and management. MSIT-SM students are preparing for jobs in software engineering and project management. Thus, the university's training courses cover the entire spectrum of disciplines related to IT and produce students fully prepared for professional activities.
University of California (USA)
The UC Berkeley campus, opened in 1868, is renowned for its excellent faculty of technology. First-class laboratories and libraries have always been and are here. In 2013, the most popular areas for students were electronic engineering and computer science. The largest divisions of the faculty are mechanical, nuclear, and bioengineering. Berkeley is proud of its history – plutonium was discovered here in 1941, and the main development of the atomic bomb took place here.
Florida International University
This state university offers almost 200 academic programs to 57 thousand of its students, of which 2 and a half thousand are foreign students, who are treated here with special attention. The university administration treats each area with due attention, and each student receives all the necessary knowledge. The university is relatively young, therefore, as befits young people, it spends all its strength, enthusiasm and freshness of views on providing the best education in many modern areas, including information technology and computer science.
Summing up
As already mentioned, IT technologies and computer technology are not the future, but the present. Education in this field, received in the United States, will allow the graduate to find a high-paying job in America or abroad and realize his potential. Therefore, do not waste time and apply to one of the universities on our list.