5 Safety Tips Every Cryptocurrency Trader Needs to Know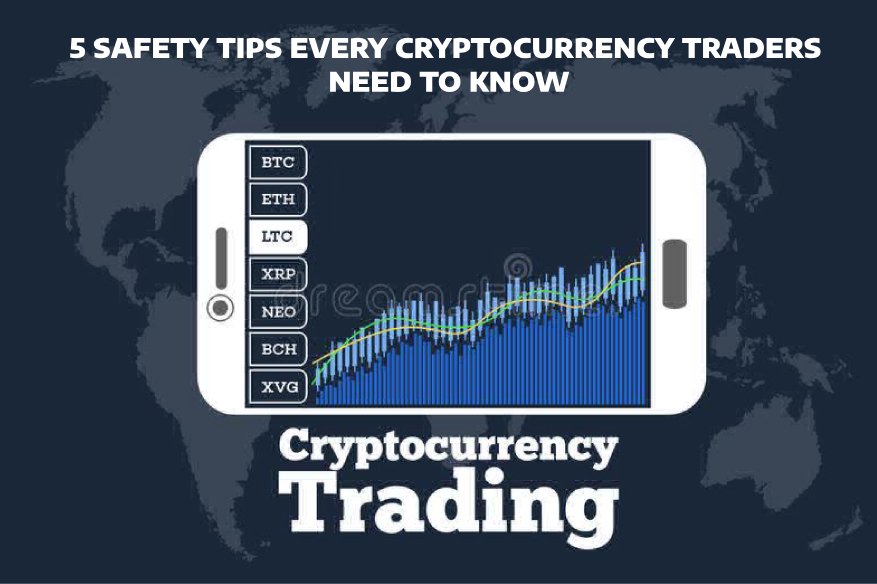 The non-state/non-government supported cryptocurrencies have penetrated the global economy in a big way for the last 5 years. The growth of its influence is fairly evident, as at least 1,600 variants now exist. And with an estimated value of $350 billion, the strength of blockchain technology is being repeatedly proven. In the face of the instability of value and news about security breaches in some cryptocurrency exchange firms, many investors with high-risk appetites continue to gamble with it.
Here are some useful tips on how to safeguard your money while trading cryptocurrency.
1. Be aware of social engineering.
This is still an effective way for cybercriminals to extract information from unsuspecting users. Phishing emails and unsolicited instant messenger notifications are common, so it's important to never click any unknown links. Hackers are now using URL shorteners to mask the destination website, which makes it much easier to attract unsuspecting victims. Other than just plain phishing, cybercriminals have created other innovative methods for malware to monitor and detect the clipboard for Bitcoin address and switch it with the Bitcoin address of the attacker.
2. Keep the private key and crypto address top secret.
Treat the private key and the address just as you would an online banking account and password—carefully. Confidentiality is the key to maintaining secure cryptocurrency transactions.
3. Choose the investment fund group wisely
Cryptocurrency trading can be done through the services of a decentralized autonomous organization (DAO). Do a thorough background check first to determine if the DAO has a history of data breaches or exploits, and only use reputable DAO services. The risk is real, as $50 million worth of Ethereum was recently stolen because of a vulnerable DAO in 2016.
4. Only use a reputable cryptocurrency exchange.
Not all cryptocurrency exchanges can be trusted, so it's worth checking out the history of all exchanges and establishing their level of existing security. Similar to choosing a real-world bank, it's important to focus on safety and shy away from establishments with problems.
5. Check implementation of hot wallet protection.
Live pools of digital currency must be protected by the algorithm of the cryptocurrency exchange. Check the cryptocurrency exchange's official FAQ page and see if they safeguard the hot wallet through encryption. An open hot wallet is a recipe for disaster, as the transaction can be easily modified by a third-party before it is marked by the blockchain as a complete transaction. If hot wallets cannot be guaranteed as encrypted by the crypto exchange, only use a cold wallet.
The bottom line is, people engaging in crypto trading are taking their own risks. Cryptocurrency is not backed-up by a state or a government agency, and no central banks control its release, regulation, or usage. As a result, any instance of a loss or theft of the digital coins cannot be remedied by a lawsuit. The legality of cryptocurrency per country/territory is still not yet completely defined or defined using the current monetary laws that were legislated prior to the existence of cryptocurrency