7 Tips for Securing Your Cryptocurrency Wallet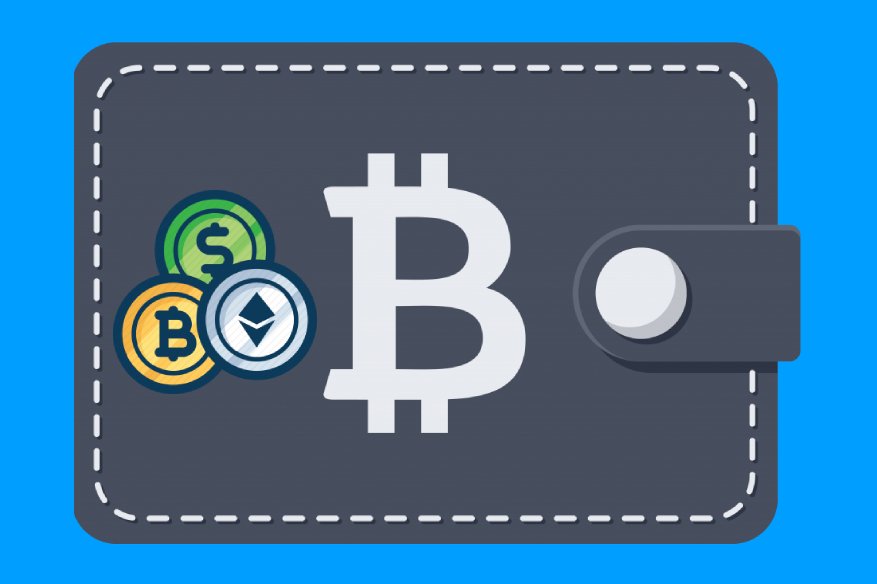 There are lots of people today who see cryptocurrency trading and investment as a profitable activity. But then, if you don't secure your cryptocurrency wallet properly, it could finally result in you falling prey to crypto-thefts or hacks and thus you'd end up losing all that you had labored for. So, here's a brief guide on how to secure your cryptocurrency wallet and keep your cryptocurrency investment safe:
Choosing an offline wallet, do it right!
It's definitely good to store your cryptocurrency in an offline wallet. But then, you need to ensure that you are making the right choice. Always go for a wallet that gives you complete access to the private keys, PIN codes, pass-phrase and other HD features. You should ensure that the wallet you choose helps backup and restore your cryptocurrency investment as and when needed. You must choose a wallet that's compatible with different operating systems and with a simple, easy-to-use user interface. Always go for a wallet that has an active development and with active support groups. Choose one that has lots of security features.
You can choose hardware wallets or software wallets, based on your preference and expertise in handling them. While software wallets are best for beginners who won't want to invest heavily in getting a cryptocurrency wallet, hardware wallets are a better option. Those looking for software wallets can go for Exodus, Trust Wallet, Jaxx wallet or Coinomi, while those opting for hardware ones can opt for Ledger Nano S or Trezor.
Ensure you have multiple backups of your private keys
Always make it a policy to back up your cryptocurrency wallet's private keys. Remember, having private keys backed up in the cloud won't be a good thing as regards cryptocurrency wallets. If you are backing up your seed-words in the cloud, the best thing to do would be to protect it with a strong, uncrackable password. For any HD-featured cryptocurrency wallet, it would be safe to keep the passphrase seed-words in an offline safe, to which only you'd have access. It's best to store it in more than one place; better opt for two or three places where no one else can access it. So, in short, keep your wallet private keys safe and always use passwords to lock your wallets.
Encryption makes it doubly safe
Encryption is a great solution; encrypting your wallet helps ensure that no one would transfer funds from your wallet without your knowledge. But then, you must make sure you don't forget your password. Keep your password written and stored somewhere where no one else can see it. Moreover, always go for a strong password, which would be a mix of numbers, alphabets (both lower case and upper) and special characters. Make it a point not to use your passwords on public computers, which might have viruses or keyloggers that could cause your password to be breached.
Choose a wallet with multi-signature feature
Multi-signatory protection is a good option. So, always go for a wallet that secures your investment with its multi-signature feature. Thus, every transaction would need multiple approvals for it to happen. Multi-signatory protection is ideal for cryptocurrency wallets owned by organizations; they'd thus have full control over how they spend their cryptocurrency investments online and would also prevent hacking the wallet by compromising a device or server.
Ensure that your wallet software is updated
Always keep your wallet software updated; be on the lookout for new security upgrades and fixes and apply them promptly. This would protect your wallet from all kinds of security issues and thus give utmost protection to your cryptocurrency investment.
Always be careful with the online use of your wallet
Going online always exposes you to different kinds of security risks. Viruses, Trojans, bots, keyloggers etc are lurching out there, all set to do mischief. Hence, whenever using your cryptocurrency wallet online, it's advisable to take necessary precautions and stay careful. While going online with your wallet, always make use of the security software (antivirus, anti-malware etc) installed on the system. You should also invest in strong firewalls and use two-factor authentication for additional security. Always keep a check on the URL to ensure you're not getting caught in a phishing scam. Make it a policy not to go online with your wallet while you are using a public Wi-Fi network. Always use strong passwords and keep your wallet software updated. Moreover, as already mentioned, always opt a trusted, secure wallet.
Opt for a VPN (Virtual Private Network)
Making use of a VPN while using your cryptocurrency wallet for transactions would help hide the footprints to your wallet. Thus, attackers won't be able to find the exact address of your wallet by tracking the IP address. Always choose a good VPN.
So, to sum up, it's always important that you stay secure while doing transactions from your cryptocurrency wallet. It's always best to go for a hardware wallet, which prevents unauthorized access to a great extent. Similarly, always try to use your personal devices when you do cryptocurrency trading or transfers. Last, but not the least, always ensure that you are using a secure network.