8 Notable iPhone Apps To Download Today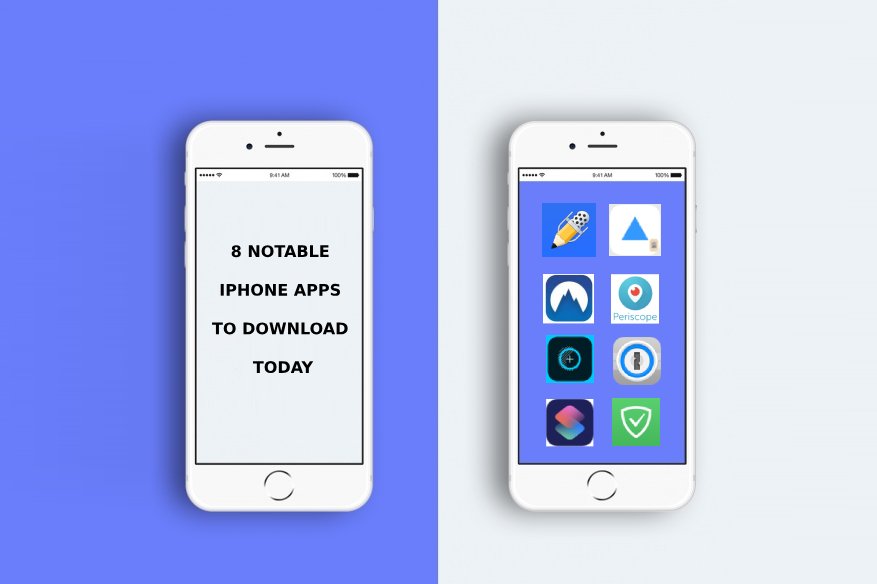 With around 2 million+ apps in the Apple App Store, it is highly difficult to find hidden gems. Here in Hackercombat.com, it is also our interest for you to learn what is out there, without you spending tens to hundreds of hours to look for great apps. The continuous improvements in the iOS operating system, and the increase in functionalities and features in the hardware of the iPhone, iPad Pro, and iPad Air, have made many applications allow us to use our Apple device as close as a full-fledged computer.
Notability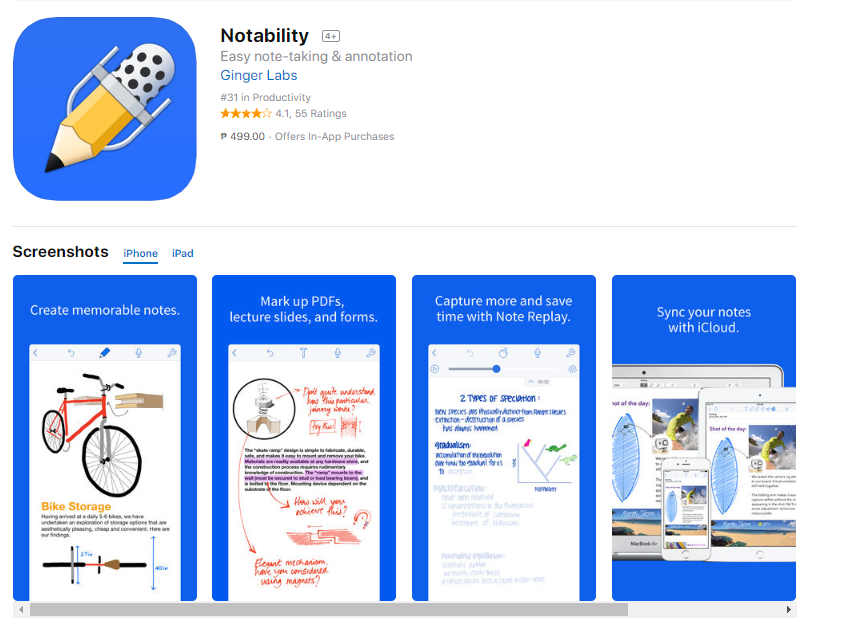 It is not a cheap app, as it cost 10.99 Euro, but it really is the best one in the App Store to take notes and do many other things. This application will allow you to combine multiple documents, create PDFs, write by hand, write down everything you want and share via email, AirDrop, Google Drive or Dropbox. And most importantly: with Multitasking, you can use drag and drop to move files, text, photos, GIF, website addresses and other content from other applications to Notability. Perfect for the iPad Pro.
Prisma Photo Editor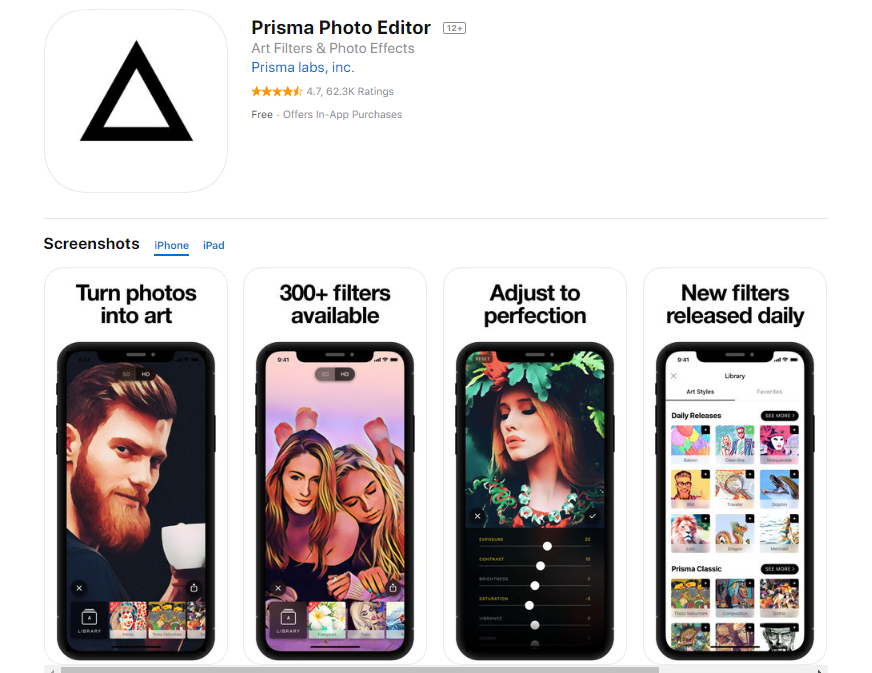 A free app that provides filters for photos like no other. The filters are tremendously detailed, and you will be able to create unique photos. It also supports video. The effects will be applied to the speed of light and then you will be able to share your photos online.
NordVPN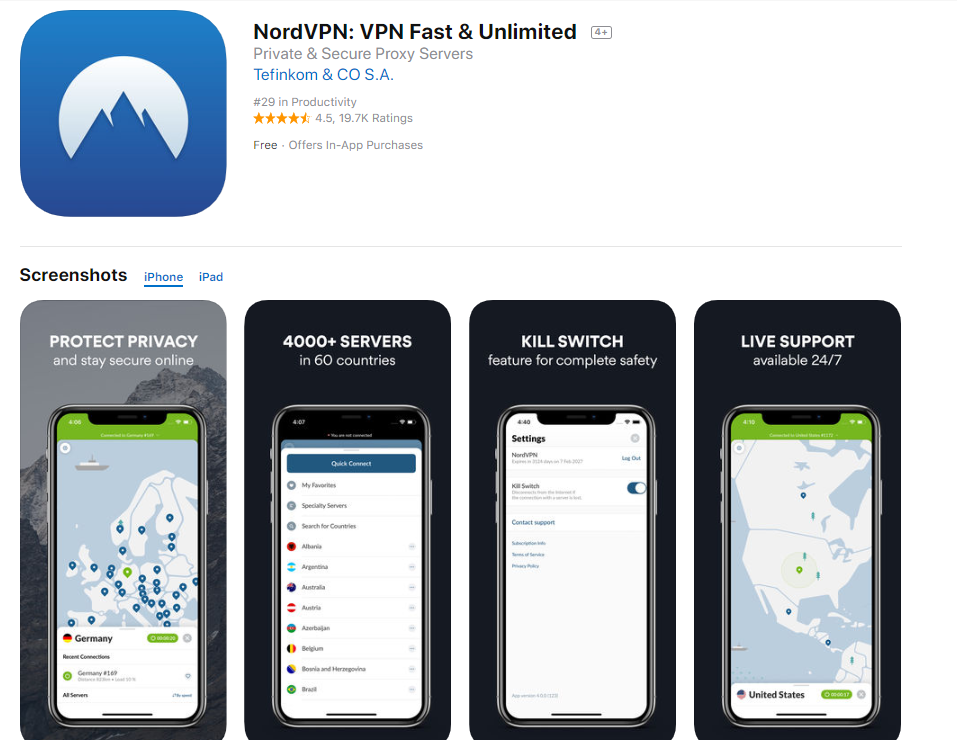 This app is perfect if you want to maintain your anonymity and privacy when browsing online. It has a much better appearance and features than most. And the best of all is that you no longer have to follow complicated steps to activate your VPN network when you go on vacation with your iOS smartphone or tablet. The app is free but you have to subscribe to one of the plans of this company.
Periscope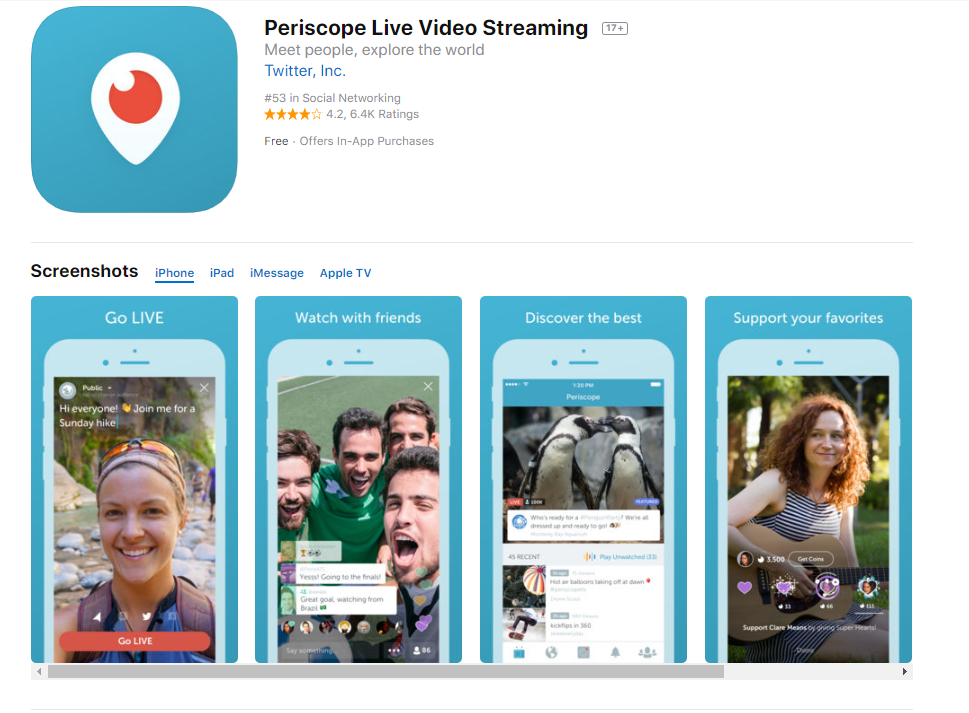 A free app that brings to your iPhone a world of possibilities: live broadcasts are in fashion, and with this Twitter app you can watch concerts, TV shows and everything you can imagine. This app allows you to retransmit your events by streaming or see those of others in a simple and very intuitive way.
Adobe Photoshop Fix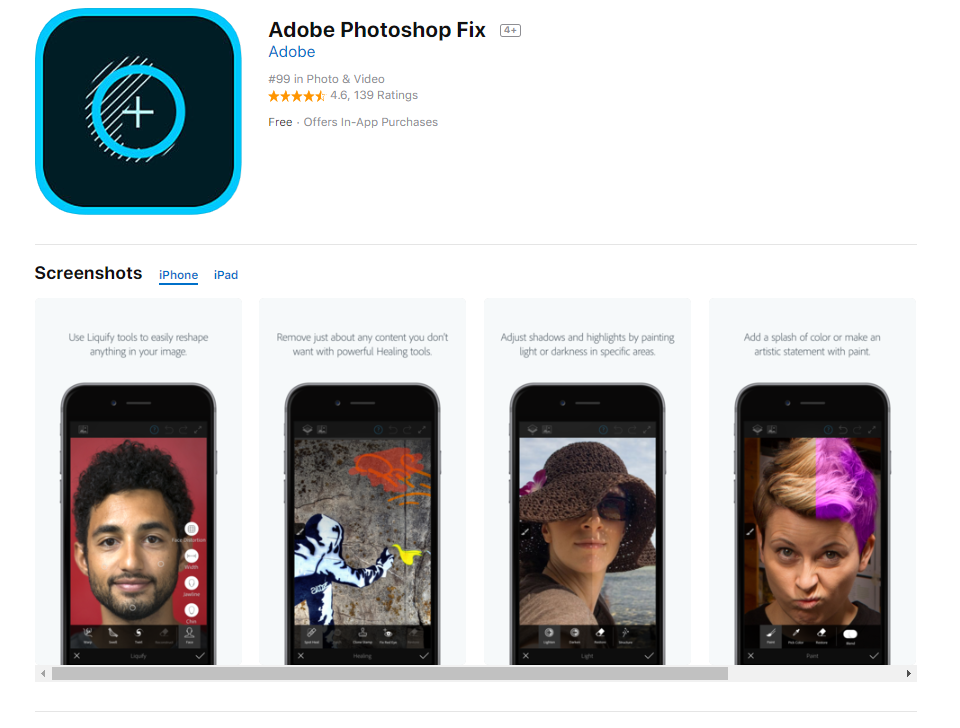 All the power of Photoshop on your iOS device. Adobe has released the app relatively recently and has already become one of the best in the Apple App Store. This focuses on removing the imperfections of your photos and does it really well. You can also modify the color, focus or light of your shot.
1Password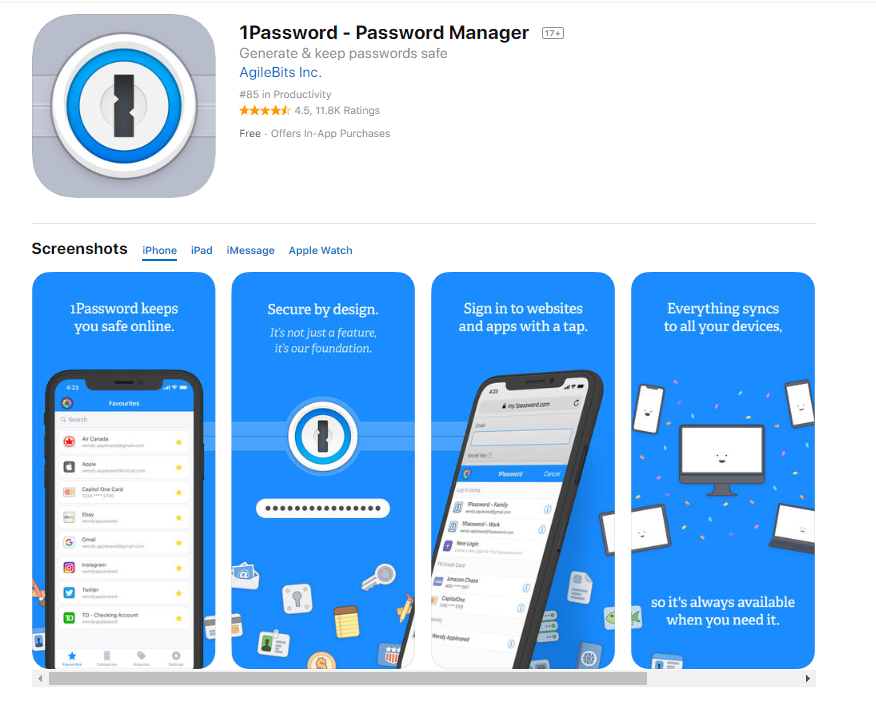 We do not tire of recommending this app in conjunction with its desktop versions. The best app to manage all your passwords is one of the best applications of 2018 and 2018, and it is also free. It has applications for Mac, Windows or Android, so you can take your passwords safely to all your devices. It works with a subscription plan, or you can buy the license of the app.
Shortcuts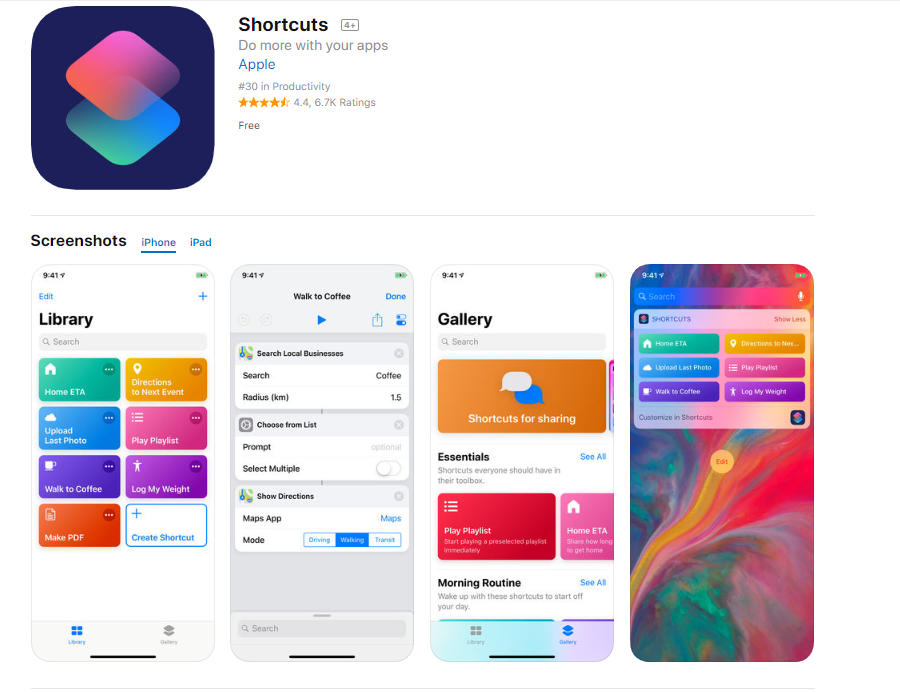 This app is almost one of the essentials for the iPhone and especially for the iPad. If you have a Mac and constantly use Automator, this app will solve many ballots. We will be able to create workflows to be able to do various tasks in a simple way: create PDFs, GIFs, icons for the home screen, search for addresses, download all images from the web.
Adguard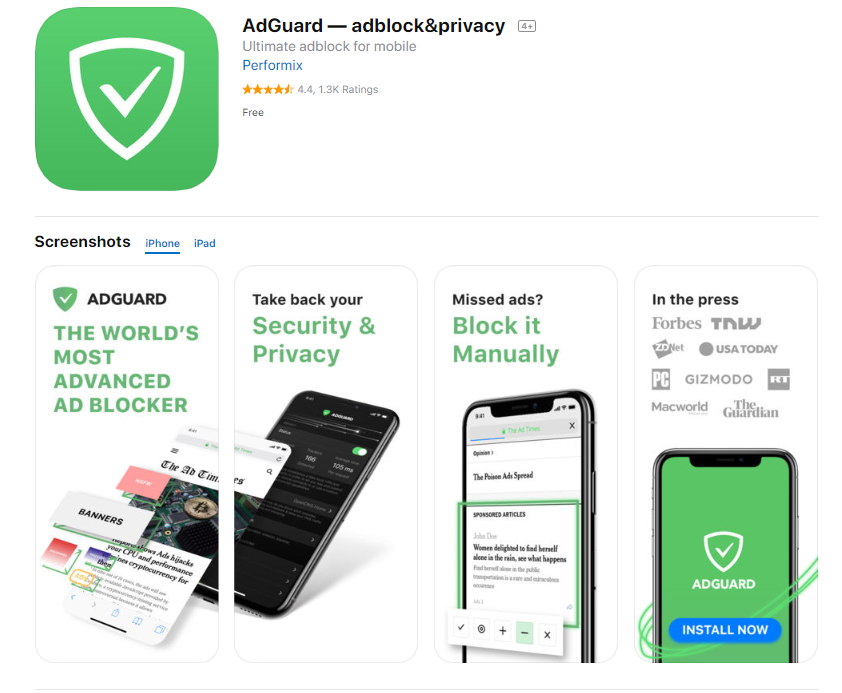 An ad blocker without which you will not be able to live. All web page ads will disappear on your iPhone. It is easy to configure, and you have the possibility to select many filters. Essential if you want to surf the internet without hassles. Probably the best ad blocker for iOS. It is worth spending what you are asked to go to the full version. Block all kinds of ads and trackers, and also, all those annoying buttons to share on social networks.