Tutu App and its Security Aspects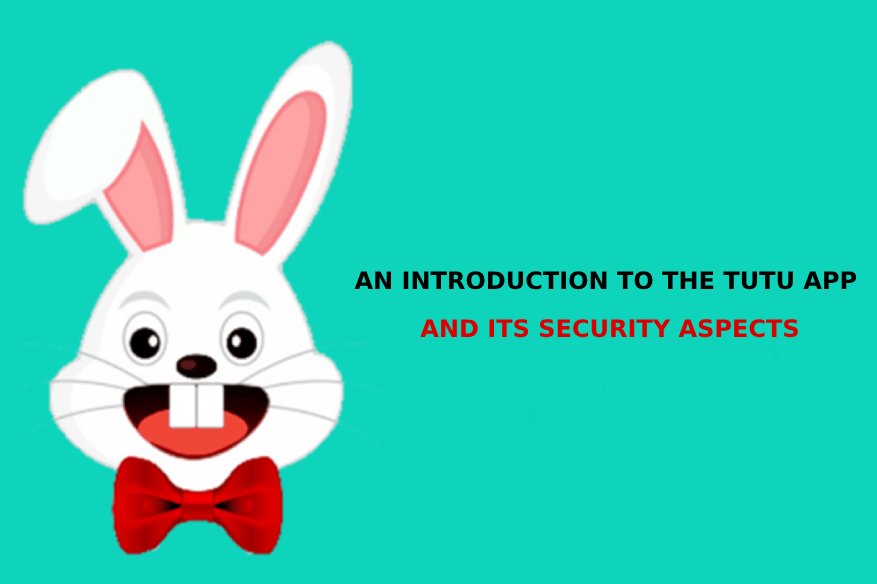 Tutu App: What's it?
The Tutu App, which lets you download and install premium games and apps for free, has become immensely popular in Android and iOS. At the same time, many users debate whether Tutu App is safe. Let's discuss that hereafter the usual intro…
Tutu App is an alternative store that is free and works on Android and iOS. Developed as a Chinese app store for users in China, the Tutu App used to come in only the Chinese language till recently. Now that it has gained popularity worldwide, an English-language version has been released.
Why Tutu App is so popular…
Many users are always looking for alternative app stores since official app stores only let you install some apps. Thus, alternative app stores like the Tutu App come into the picture. But then, certain things have contributed to the popularity this alternative app store enjoys among users worldwide.
Tutu App is free and provides users with the hacked versions of many popular games. It is reportedly the first and only app store that provides a modded or hacked version of the Pokémon Go game. A notable feature of the Tutu App is that you can use it effortlessly across different platforms, smartphones, and PCs. The interface is simple to use, and functionalities are accessible. The navigation is uncomplicated.
From the user's perspective, one of the best things about the Tutu App is that it lets the user download any number of premium apps for free. Similarly, the user does not need to root his Android phone or jailbreak his iPhone. The Tutu App also has additional tools that help users handle their smartphones better.
Installing the Tutu App is also easy. On the Android device, it can be downloaded by turning on "Allow installation of apps from unknown sources" under "Security" on the settings menu (it might even be on a different location depending on the device/software version) and then downloading the app in apk format from the Tutu App website [http://www.tutuapp.vip/index.php?r=overseaTutu/ovAnIndex]. TutuApp iOS can be downloaded from the Safari browser and installed on the iPhone.
How safe is the Tutu App?
Well, we have always been saying nothing is safe on the internet. Any communication on the internet can be hacked, and any application that one download and installs can bring malware. Moreover, HackerCombat has always been advising users to stick to the official app stores as much as possible. This is because the official app stores are believed to put all their apps through strict controls to appraise security, and security, as we always say, should be a top priority for any user.
Is TutuApp Safe?
Regarding the safety aspect of the Tutu App, experts point out that there has been no news, to date, about any virus or malware issue with this app store. Similarly, installing the Tutu App doesn't involve downloading unwanted applications or any advert invasion that may hinder the user's browsing experience or adversely impact his device. Meanwhile, it's to be noted that the Tutu App states, in its terms and conditions of use, that all information sent by the user to his server (including communications in chat, messaging rooms, forums etc.) can be tracked and stored.
Many experts point out that the Tutu App requests strange permissions, including the ability to track & make calls, read/send SMS etc. Moreover, upon installation, it asks the user for permission to access information related to Wi-Fi networks, the file system on the SD card, the device location functions etc.
(Those on Android Marshmallow and above can deny some of the permissions!) Yet, to date, there have been no reports of any issues regarding the Tutu App. The developers of TutuApp ensure that they make all-out efforts to protect their users' private information and prevent any unauthorized access or use. Yet, they warn users against factors that are beyond their control.
To conclude, we'd also wish to state that no one can guarantee 100 per cent security on the internet. So, it's always up to the user to decide whether to use a particular application. This applies to the Tutu App as well.