Some Basic Tech Security Hacks That Everyone Should Use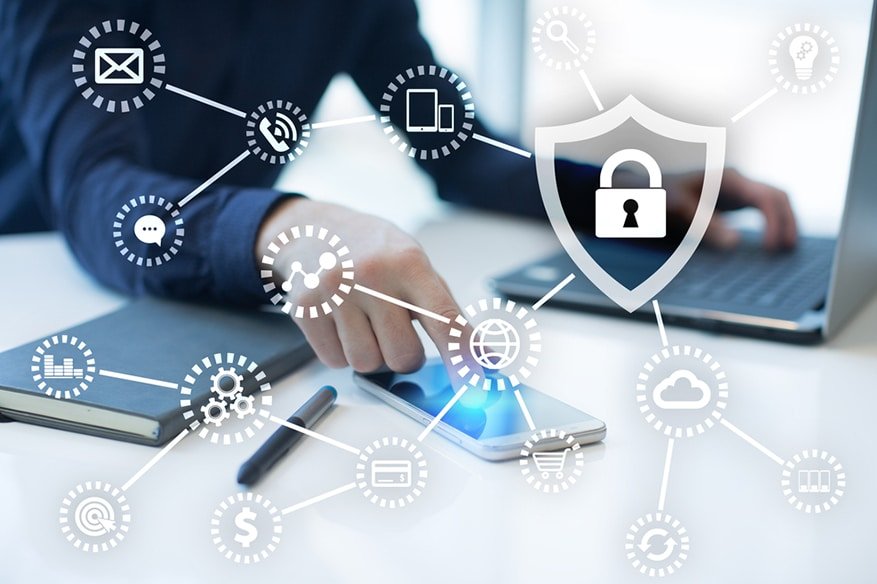 Almost everyone today knows that the internet is full of viruses, all kinds of malware (simple as well as sophisticated ones) and different sorts of scams. There are hackers all around who are waiting to get a chance to prowl upon anyone with a vulnerability in their system/network. Today, the situation is even more complicated because while earlier it was people handling single PCs, today we have more of "multi-device users" amongst us. Most of us today would be using several devices over the course of a day. Experts say that the percentage of people who use several devices over the course of a day is much higher in the 25-49 age group. So, the inference is that this section is more likely to be affected by threats and attacks- viruses, malware, scams etc and need to be wary of hackers.
So, how do you keep yourself safe and protect yourself from hackers and hacking? How to remain vigilant even as you use all sorts of devices and remain connected to the internet 24×7, thereby rendering yourself vulnerable to a great extent? Here's a look at certain things that you could practice, to be safe from hacks and hackers:
Always have an antivirus software installed on your system
Well, this is a basic one! We all perhaps know that when we use a system, we need to have an antivirus installed on it. Today when new viruses and all kinds of malware keep coming up, we need to have a trusted, reliable antimalware software installed on any system or device that we use. Some experts would even recommend having a couple of them installed- one always on and the other one as a backup, to be run at intervals, like once a week or so. So, make enquires, compare different antivirus programs, consult professionals or experts, check online forums and such other places and then make a choice. Go for the best, because it is all for your security.
Have any other security software you may need
An antivirus tool is basic to security, but there are other important security software too that you might need, based on your requirements and the kind of activities that you are engaged in. If you are running a business or any other organization, you might need to use different kinds of security software- endpoint security, POS security, Patch Management Software etc. Choose your security software as per your requirements and never compromise on it, because it could mean compromising on your security- the security of your data, the security of your customers etc.
Don't forget to update antivirus and other software
Just having an antivirus tool or any other security software won't be enough to ensure proper security. You also need to update these software. Always make it a point to update your antivirus, all the other software that you use and your OS (operating system) as well.
Learn to avoid phishing emails
Phishing emails are getting more and more sophisticated these days. Gone are the days when you could identify a phishing email by just looking at its subject- it could be about wiring funds to Nigeria, it could be an obviously fake request and so on. But today phishing emails come like 100% genuine emails and they even come from known sources and take you by surprise. You won't even know and you'd end up being the victim of a phishing scam, your system would be infected and taken over by hackers. So, it's important today to learn how to tackle phishing emails. Any email that asks a user to divulge any kind of information, any email that wants you to click on links or download some document has to be dealt with care. You must verify its genuineness before you act on it. Always verify the authenticity of such emails by contacting the sender directly. Stay away from emails that want you to click on suspicious looking links or download suspicious-looking files. Always check the email id and not just the subject line. It's also good to use software like antimalware tools or firewall software to protect you from phishing scams.
Stay wary of public Wi-Fi
Public Wi-Fi definitely seems very useful, especially to people who want to stay connected even while on the move. You get to access Wi-Fi at coffee shops, hotels, airports etc and hence it makes things very convenient for anyone who wants to access the internet at all places. But it's to be remembered that a Wi-Fi internet, to which you can connect without a password, is never secure. It could make easy for a hacker to literally intercept all the traffic that goes through the Wi-Fi connection and even get away with loads of personal data, including usernames and passwords for email accounts, bank accounts etc. Hence, in the present context, when WPA3, the wireless encryption protocol which would address security and encryption related issues pertaining to Wi-Fi networks, is yet to be rolled out, it's always good to stay wary of public Wi-Fi and refrain from using it, if possible.
Always make it a point to secure your passwords
Passwords are what you should be very careful about. It's always advisable to have different passwords for different accounts- email accounts, bank accounts, official mail accounts etc. Never reuse the same passwords over multiple sites. It's always advisable to go for strong passwords that have a mix of upper case and lower case alphabets, numbers and non-alphanumerical characters (special characters). The passwords have to be changed at regular intervals as well. If you are running a company, it wouldn't be easy to manage so many passwords at one go, but there needs to be a system as per which all passwords, used by the administrators and by the employees, are secured. Added to this, there should be an emphasis on using two-factor authentication as well.
Ensure security of the network that you use
In addition to ensuring the security of the devices that are used, the security of the entire network too has to be kept in mind. It's to be remembered that if the network is not secure, if for example the router that controls an entire network is compromised, it would mean that every system and every single device that's connected to the network is perhaps breached. You should always make sure that the network is secure; for this, it's to be ensured that the router used is up to date with the latest security patches done and it has also to be ensured that any firmware that is installed comes directly from the manufacturer.
Keep track of latest trends and developments in IT security
It's always good to keep track of the latest trends and developments regarding IT security. You must have good knowledge of the new kinds of malware that are in circulation. You should have a thorough idea about security issues, general threats and how to manage them. You also need to have a good idea about security devices, their uses and their limitations. This would help you tackle all kinds of security issues and also keep you prepared. In addition to this, if you are running a business or any other organization, you should also make sure that your employees are trained and educated on every aspect of network security.
Related Resources