Best Ransomware Protection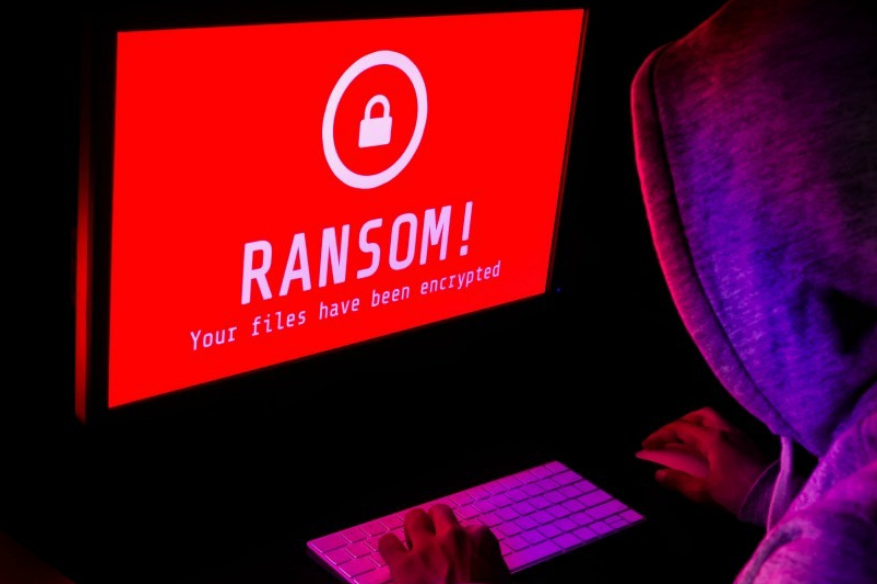 Ransomware attacks targeting governments, businesses, hospitals, and private individuals are rising. It has become a vast online issue that affects individuals and businesses alike. You are neither safe on your private nor public network, as ransomware can encrypt your files and hold them hostage. As a result, you have to pay ransom to unlock them.
With so many businesses affected, there needs to be some way to combat this attack. We will look at the features of some of the best ransomware protection that you can run on your systems.
How Does Ransomware Work?
When you open an infected file that seemingly appears safe, ransomware executes its process by encrypting data. Once encrypted, you cannot access the data without a decryption key, which the cybercriminal capitalizes on by demanding payment for its exchange.
Features of the Best Ransomware Protection Solutions
The most effective ransomware protection solutions will have the following features:
A centralized management console for enterprise-wide administration
Real-time detection of zero-day ransomware threats
Integrated email and web threat protection to block malicious email attachments and downloads from malicious websites
Automatic updates, patches, and remediation for connected endpoints to identify missing patches and update them as soon as new ones become available
Granular user controls apply restrictions on what users can do on the network.
Automatic application whitelist that allows only approved applications to run on endpoints.
How to Protect Yourself from Ransomware?
You can defeat ransomware through specific preventive measures, including software and encryption. A sure way to protect yourself from ransomware is to prevent it from happening in the first place. That's where the best ransomware protection comes in as both a preventive measure and an early alert system to help you swiftly deal with an attack before it spreads throughout your entire organization.
Let's look at some of the best ransomware protection measures;
Regular Data Backup
Backing up your data ensures you do not get hit by an attack, or if it happens, you won't lose any critical data. The best ransomware protection combines solid, layered security defenses with data backups that an attacker can't encrypt.
Regular Software Updates
You should ensure all your software is up-to-date by enabling automatic updates for Windows and your apps whenever possible. Regular updates patch any security vulnerabilities as quickly as possible so hackers won't exploit them.
Installing Ransomware Protection Program
Several free anti-malware products that detect and block ransomware attacks are available. Some of the best options offer both free and paid versions. A good ransomware protection program should install as a layer on top of your existing antivirus software for maximum protection.
Use of Comodo Antivirus software
Comodo Antivirus takes the upper hand to ransomware attacks by scanning your systems and preventing malware in its tracks before the malware enters your system.
You can get free protection tools on the market. For example, Comodo offers free ransomware protection through its Forensic Analysis Scanning Tool.
Being Wary of Phishing Emails
Be on the lookout for phishing emails that appear to come from legitimate companies or individuals. Soliciting for a click on a link or opening an attachment is a common way that cybercriminals try to spread ransomware onto your devices. Be wary of opening attachments and clicking on links unless you are sure they are legitimate.
Use Strong Passwords
Set up strong passwords for all your accounts, including bank, credit cards, and email. Don't leave any passwords blank, and don't use the same password for everything. Use a long, alphanumeric password with a combination of numbers, letters and special characters.
Choosing Best Ransomware Protection Solution
It helps to have a proactive approach to protecting your business from ransomware. Here are some factors to consider when choosing a ransomware protection program:
Familiarity
You want a solution that you are sure works because it applies in real-world situations. Look for an established vendor with a proven track record of success.
Simplicity
You may waste time on complex solutions that take significant effort to implement and maintain. You want something easy to install and use, doesn't require much configuration, and doesn't need frequent updates or maintenance.
Compatibility
The solution must work with your existing hardware and any additional hardware you plan to add in the future. It should also work with your existing antivirus software if you use one.
Cost
Go for the solution that best fits your budget and needs.
Conclusion
The ransomware malware encrypts or locks your files and holds them, hostage until you pay the cybercriminal. It can affect computers, servers, smartphones, and tablets, thus causing severe disruption to your business operations and exposing your company to financial loss and legal liability. Even with the best ransomware protection, ransomware strains constantly evolve, and attacks still happen.