Looking For a Form Builder? Here are Some Applications To Try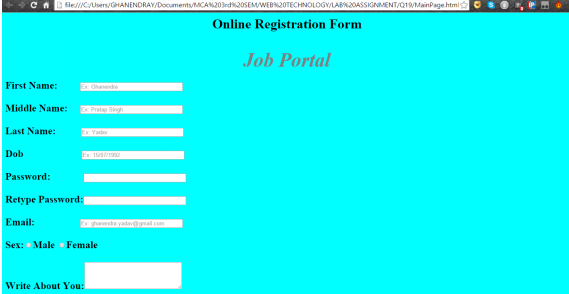 Are you looking to customize forms for your organization? Then getting a form builder may be what you need.
Online form builders are beneficial for collecting data from customers, employees, and other sectors of society. Getting the proper application allows you to create responsive and intuitive web forms that instantly gather and store information.
After examining the data and getting the results, you can improve your business processes, introduce employee-suggested changes, and develop innovative ideas.
Now the question is, what form builder will let you create and customize forms? Lucky for you, we've listed here some applications to consider, along with their features and pricing.
ClickUp
This form builder is known to build eye-catching forms for your audience. It also has an extra functionality where you can create tasks from responses. It enables you to take action on them once you're all set.
You can leverage ClickUp's customization features in several ways. First, you have the field types or the spaces where your respondents can input their answers. It may include text, website, email, phone, date, location, and ratings. You can also put the options on a dropdown list box.
For a more efficient experience, ClickUp also allows you to add Hidden Fields to your forms. You can share the final copy of your online form easily through the links the app provides.
Overall, ClickUp offers a robust free plan. Its paid version starts with $5/user every month.
Wufoo
You may consider Wufoo if you want an online form builder with a database. With its drag and drop functionality and ready-made templates, you can get your survey sheet up and running in a matter of minutes. Once you put your personalized designs and type in your questions, you're good to go.
Collecting payments, files, and other data works seamlessly with this app. They'll also notify you once someone fills up your web form.
With over a thousand integration options with other business tools, you can automate some of your tasks. For instance, you can connect it with your CRM or another preferred marketing platform to better manage client relationships. Custom reports can keep you up to the speed of all your data, so you can monitor how things are going.
Wufoo provides security to your collected data by using 256-bit SSL encryption and smart CAPTCHA.
Wufoo's pricing starts at $14/month, but you can always try the free version.
Google Forms
This form builder lets you create surveys, questionnaires, or registration forms. G-Suite users can use it for free, but it has limited capabilities.
The entire interface focuses on the question designer more than the layout. If you're concerned about the background, you can make minor tweaks like font and background color.
Some of the element options you can use in this app are short and long-form text boxes, checkboxes, multiple-choice, dropdown menu, and file upload options.
Google Forms can apply conditional logic to your answer sheets, automatically adjusting to people's responses based on the answers they provide. You may also view and analyze responses by connecting your app with Google Sheets.
This form maker is entirely free for all Google Users. But if you want to get it as part of the G-Suite Business solutions, prices start at $6/month.
JotForm
JotForm is a form builder that also provides excellent features. You can create any web form, whether for orders, registration, contact, surveys, or others. If you need to collect payments, it can also integrate with Stripe, Paypal, and other apps.
JotForm also features excellent options for conditional logic, including show and hide fields, skip or hide a page, and doing complex calculations.
Free users can create up to 5 forms, record 100 submissions, and get 100 MB of storage space. Meanwhile, premium plans start from $24 per month and give you more form submissions, storage space, and compliance with regulations.
FormBot
FormBot offers multiple form templates for different industries and purposes. For instance, you can use pre-made forms for businesses, schools, or other companies.
There are also different design elements for customization. You need to drag and drop components, use conditional logic to set rules for each form field, and create various pages for a single web form.
It also has security measures to protect your data and limit access to authorized people. By integrating it with other applications, you can see detailed analytics reports.
Pricing for FormBot starts at $7.99 per month.
This post aims to showcase the best online form builders for your organization. Ramp up your business' growth by taking advantage of the features we've mentioned!