Free VPN for Android You Can Use in 2021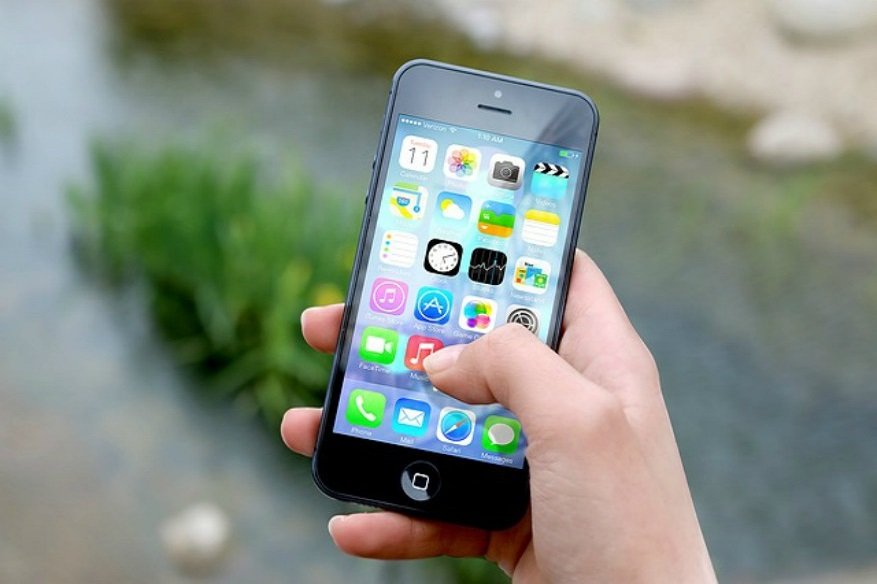 Why buy if you can use it for free? Instead of paying for premium services, why don't you use a free VPN for Android? Many of these apps have similar features, so you're getting the same thing if you use the free ones. Of course, services such as these VPNs have their pros and cons. Therefore, we'll thresh out each of the advantages and disadvantages later.
For now, the significant thing to realize is that you need VPN protection for your Android device, and we'll discuss it here. Check our guide for excellent VPN services that you can use free.
Conventional knowledge tells us that free services don't always offer excellent features. Maybe. However, we found some free VPN for Android that can match some of the premium services.
Comodo VPN
You can select ComodoVPN app if you're searching for free Android VPN services because it's a brilliant option. The app doesn't have ads, nor does it push you to upgrade to its premium service. It is an outstanding VPN software.
Please note that you can't download it in some countries, so you might use a temporary VPN to access it. Such irony!
Nevertheless, the app claims to have comprehensive channels of servers. As such, you won't have any connection issues. Moreover, it offers unlimited usage. If you have concerns with cybersecurity, you'll be ecstatic to know that it doesn't log your usage.
Some of the essential features of this app are fast speed, support for Tor, and rerouting system. However, if there's something that we can complain about ProtonVPN is that it has a few bugs. Fortunately, these issues aren't dangerous for users.
I installed Comodo, and the app prompted me to register. I checked my email for the verification code. After entering it, I picked the country where I'm in and connected to a server. I tried a few servers before I was able to connect to one that has a robust signal.
I noticed that the speed dropped after connecting to a server. I had 30Mbps connection, but I wasn't getting over 1Mbps after connecting to Proton.
Pros:
Reliable and secure
Rich in features
Speedy performance
Cons:
Unstable
OpenVPN Connect
OpenVPN is exceptional because it can equal the features of paid services. It uses enterprise-grade encryption, unlike the other free apps. Moreover, it is one of only two open-source VPNs at the Google Play Store.
I tried connecting the app and learned that it doesn't need users to register. I preferred the auto-deploy and was able to install it easily. I got a prompt to choose the server I want. However, access to the private tunnel requires registration. Also, I discovered that the speeds dropped immensely from 30Mbps to 1.2Mbps.
Pros:
Rich in features
Secured
Almost real-time connection to servers
Cons:
Setup is a bit technical
SurfEasy
SurfEasy is another free VPN for Android app. If you check Google Play Store, you'll discover that it has excellent comments and reviews. Users especially love that it ensures a secure network connection without the pestering ads.
The company doesn't specify its logging policy. Therefore, if you're security conscious, you can check the app's terms and conditions before you download it. If you need a VPN service for your use, you can avail of SurfEasy, but it doesn't provide any extraordinary features.
I was glad because I was able to pick the server quickly. Moreover, the software doesn't require a lot of things and has no annoying details. I also like that it combines proxy to secure the connection. Lastly, it doesn't have any consequential impact on speed.
Pros:
Effective and simple
Ease of use
Blocks ads
Cons:
Doesn't support torrent downloading
SpeedVPN
For the average user, the manual setup of VPNs is inconvenient. Many individuals prefer an app that's already up and running upon installation. They don't want anything that's too technical and requires a lot of thought. Thus, they'll surely love SpeenVPN because they can connect immediately with just a press of the screen.
I like this free VPN for Android because it's very efficient. Unfortunately, you can only use it for an hour; but you can reconnect again quickly. This feature ensures fast bandwidth speed. On the downside, it only has a few servers. Moreover, it's full of ads.
Pros:
Unique features for network speed
Takes only a click to connect
Easy to use
Cons:
Obtrusive in-app ads
VPN Robot
VPN Robot offers fast connections and limitless bandwidth. Moreover, it has numerous servers in six locations. If you're looking for an excellent VPN system, you can consider this app; however, it's not ad-free. On the upside, it doesn't record user data and has robust data encryption without any logging policy. Another downside is that connection is slow; but once it connects, you'll have a seamless experience.
Pros:
Fast performance
Excellent security features
Cons:
Intermittent connection issues
Hola VPN
Hola VPN Proxy is also a remarkable option because it encrypts transmission and receipt of data on your device. Unlike other services, it has exceptional features. I had fun using this app because it offers numerous location alternatives. Moreover, I can even watch American Netflix easily.
Pros:
Stable speed without ISP Throttling
At least 70 server locations
Offers Caller ID
Unblocks Netflix, Spotify, BBC, and Hulu
Cons:
Not ad-free
Touch VPN
You may try Touch VPN as it guards your Wi-Fi connection against hackers that can steal your data from your gadget. Moreover, you can use the stealth mode to ensure that you remain anonymous. I enjoy the connection because it's quicker and doesn't use substantial memory space.
I tried this free VPN for Android app and learned that it requires registration. Moreover, it has many ads, but it's user-friendly. If you decide to use this software, you'll find out that you may connect to approximately 40 countries. However, some servers impose a fee for the usage. Unlike the other VPNs, the speed doesn't drop significantly.
Pros:
Free
Unlimited bandwidth
Simple and easy-to-use interface
24/7 user support
Cons:
Slow download speed
Has a policy for data logging
Doesn't work with TOR browser
Conclusion
We've come to the end of our list of free VPN for Android apps. Many providers say many things about their product; however, when we tested it, the claim amounts to nothing in performance. We offer these seven apps because they are reliable and credible. Moreover, we tested each of these applications, so we know how each of their performance.