Google's Mobile payment service, Tez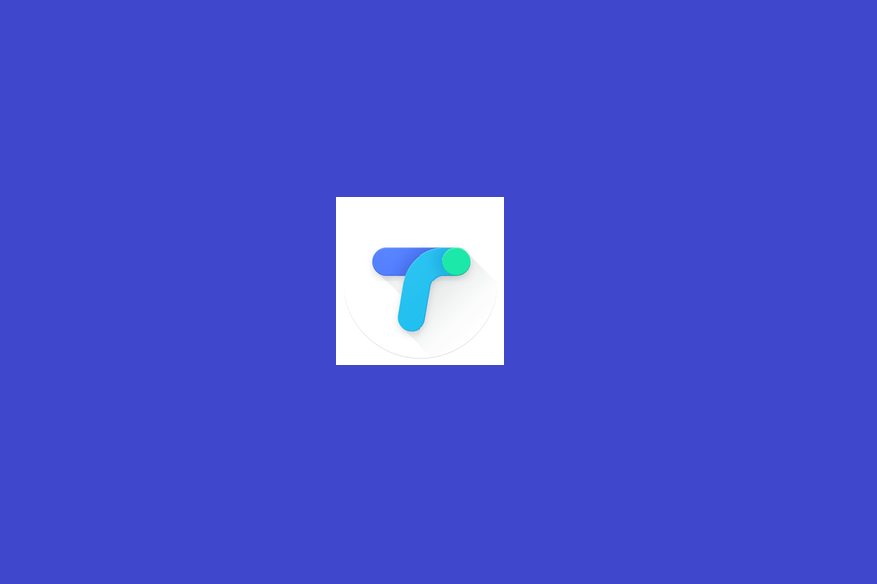 Catching on to Digital India trend, Google has made its mark in the growing mobile payment sector. The technology giant has launched a new payment application specifically for India. The app is currently available only on Google Play Stores and iOS App Store.
Google notes in its information portal about the new app "Send money home to your family, split a dinner bill with friends, or pay the neighborhood chaiwala. Make all payments big or small, directly from your bank account with Tez, Google's new digital payment app for India."
Google Tez enables an easy transaction between a person and a merchant. The app uses National Payment Corporation of India's (NPCI) Unified Payment Interface (UPI) as the primary source of technology. The UPI enabled app Tez, enables users to make payment directly without having to know the bank account details of the recipient. All that is required is the UPI ID of the recipient that acts as an authority to validate the account number and IFSC code.
Since the app is made specifically for India, the user should have an Indian Bank account and be physically present in India. He should also have a local mobile phone number. The app supports English, Hindi, Gujarati, Marathi, Kannada, Tamil, Telugu and Bengali.
Tez can be integrated via SMS, the user's phone number should match with his bank account. The transaction is as simple as starting a conversation, simply choose the person from the contact list to pay to, or receive money from. Nevertheless, both entities should be on UPI, and also their account should be integrated with this particular UPI
Google has roped in most of the major banks in India to use this platform. This also includes merchants like RedBus, Dominos, PVR Cinemas who have embraced the latest offering from Google. The biggest incentive is that there is no transaction fee.
How Safe is Google Tez
The app was rated 3.2 by the user at the time of writing this article. Most users raised their concern on the UI-UX of Tez. The not so user-friendly was the matter of discussion, as the app pushes the users to find for themselves the various functionalities. As always with Android app, one needs to have a Gmail account to set up an account with Tez. This is something that contradicts the idea of digital-transparency and security.
As for the UPI, it is possible to create a financial address, take for example the Samsung Pay, it has its own UPI handle called @pingpay. Similarly, if Google decides to have its own it can create it @Tez. This could be an issue with the customer's identity and banks. More details are needed on how this will work.
VPA
There is something strange about the Virtual Payment Address (VPA) in Tez. As you know that VPA helps identify the bank account with a simple email address instead of a complex account number. If a user is having two VPA, Tez gives only one option to choose from, which means Tez recognizes the VPA that is linked to the bank. In that case, what is the purpose of VPA if Tez accepts only one when the user has multiple VPA.
If you choose to delete or wipe-out any information or data from your Tez app or your Google Account or you choose to terminate the use of your Google Account or Tez Services, you understand that we may still retain, use and/or disclose such information/data for legal reasons detailed in the Google Privacy Policy.
Now going by Tez's terms and service.
"You hereby expressly consent to and permit Google, Group Companies and the Payment Participants' to collect, store and share such information, including but not limited to your personal information such as your name, address, Google Account or Payment instrument details, all transactions carried out through Tez or information with respect to third parties and the Recipients including bank account or Aadhaar details for the purposes mentioned in the Combined Tez Terms".
In the event that you are a Recipient, you hereby consent Google to permit the Sender to store your information, including bank account number and Aadhaar number on Tez for the purpose of sending your payments.
How Secure is Tez?
Since digital payments through mobile phones are catching up, security and data breach has not been talked about. On Dec 2016, Qualcomm the chipset maker reiterated how mobile banking applications in India are not using hardware-level security which can make online transactions more secure. However, one is not sure how this will all turn out since there are other dominant players like Paytm and BHIM in the market. What we hear is that WhatsApp is also coming out with a peer-to-peer payment system. It will be interesting to see as they battle it out.