How Does Ransomware Work?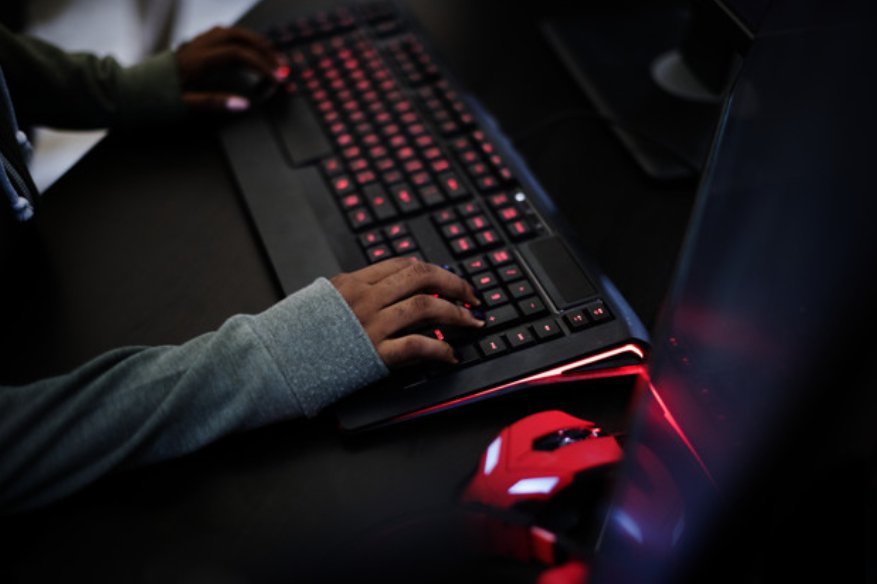 Ransomware is an ever-increasing cyber threat, which has become a troublesome issue. Although the malware has seen a decline the past year, it has again escalated at the same pace.   
No one is immune to ransomware, either you or someone in your circle has been a victim of this malicious software. Ransomware installs itself on your computer and runs in the background. But, it doesn't hide, and as soon as it has locked your data, it demands ransom fee.
Given the rising number of ransomware attacks, it has become extremely important to understand how infectious this malware is how ransomware works to keep the organization protected.
So, in this article, you will learn about ransomware and how does it spread.
What Is Ransomware?
Ransomware is malicious software that encrypts a victim's files. The attacker then requests a ransom from the victim to give him / her access to the data once the payment is made. Users are provided with instructions on how to pay a fee to obtain the decryption key. Costs can fluctuate between a few hundred dollars and thousands of dollars, payable to cyber thieves in Bitcoin.
So, it's important to understand about ransomware removal and ransomware prevention.
How Does Ransomware Work?
Ransomware attacks have five phases, and if you want to understand what ransomware is, you need to learn about all these phases separately.
Understanding these phases will help you defend yourself from ransomware attacks.
Did you know cybercriminals need around 15 minutes to infect your system and demands you a ransom fully?
So, let us know how this works to help you protect from these attacks.
Stage 1: Exploitation and Infection
Set the timer on your clock! To play out an effective ransomware attack, the vindictive ransomware link to the document that needs to be executed on a PC.
You will notice a phishing email or an exploit kit if there is an attack in the process. They will infect your computer by sending an email with the malevolent link or document, counterfeit yet infected download interfaces, or much more terrible through external hardware devices.
Stage 2: Delivery and Execution
Did you know that the above step will be completed in just 5 seconds? In 5 seconds, your computer will be infected, and all your data could be gone in just a blink. Now you understand why it is important to take preventative measures against ransomware.
In the second stage, the actual ransomware software is transferred to the targeted PC for its execution. After this, persistence devices are currently established.
Stage 3: Backup Spoliation
At this point, the watch ticks ten seconds altogether. Just a couple of moments later, the ransomware focuses on casualty's backup documents and folders on the desktop and debars them, which prevents backup restoration.
It is one of the worst things about ransomware attacks. They will delete your files, unlike other cyber attacks.
Stage 4: File Encryption
Once your backup files and folders are completely removed, the ransomware will currently play out a safe key trade with the victim's order and control server of PC.
The setup encryption keys will be utilized on the nearby system to lock up your entire important data and files. That is known as data kidnapping.
And, all this is done in a time frame of an exact two minutes!
Stage 5: User Notification and Clean-up
So, it is now fifteen minutes since the inception of a ransomware attack. The attackers have figured out how to delete or remove your backup files masterfully. Till this stage, the encryption work is also finished. Almost certainly, the more current ransomware assaults are more modern than the past ones.
Cyber thieves show leniency by giving victims a couple of days to pay. This is not a good thing because, with the delay in the time, the ransom keeps on increasing, and cyber attackers will keep on doing damage to your data.
Furthermore, the malware wipes itself off the PC is such a smart way that you won't notice any noteworthy evidence that might help you to increase your defenses the next time. Isn't it excessively savvy?
Wrapping Up
With cyber-attacks evolving so rapidly, cyber defense skills have also evolved. Although ransomware is a significant threat, multiple preventative measures can help keep your company protected from this malware.
Cyber attackers have a low chance of getting caught. Also, it is quite a horrid attack, which can leave you and your company with nothing.
If you ever get attacked, make certain to be patient and never pay the ransom amount. Instead, get in touch with cybersecurity teams for the right guidance. And, do not forget to take the preventive measures for ransomware removal.