How To Protect Your Love Relationships From Phone Hacking?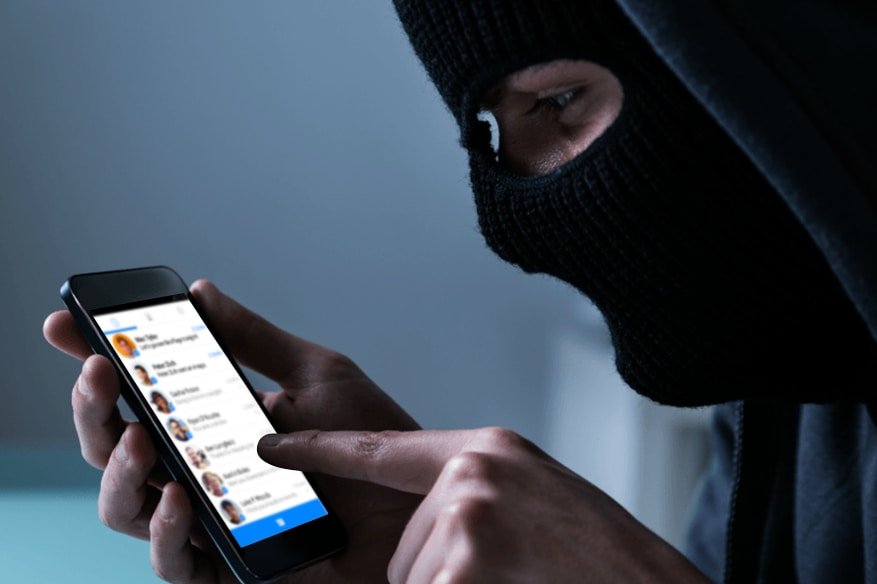 Want to learn how to protect your smartphone? The time of college is the time when you are exploring yourself and the people around you.
Want to know what to do if the phone is hacked? It is very hard to keep your personal information safe and hidden. There are intruders around you that can use this information for malicious purposes.
They can leak your pictures, personal documents, and other important stuff online. The worse situation will be blackmailing. In college, you meet new people and start new love relationships. So, it is very important to keep your phone safe from hacking.
You must learn how to protect your smartphone from hackers. Many software and apps can protect your data and alert you if someone tries to break into your smartphone.
You must always be alert. Having the smartphone hacked is a huge invasion of privacy and your personal space. You need to check if phone is hacked.
Being a student, it is very easy for you to stay updated with technologies. Many apps and software available that can protect your smartphone. You have the advantage over several others in the knowledge base. These software/apps will guide you on what to do if the phone is hacked.
We always have this fear that can my phone be hacked. Leaking personal details about romantic relationships might be a good one of the topics on love essays, but it's better to look at the free sample essays then become a victim of hackers. There is a wealth of information on the topic of love in the public domain, including essays, research paper samples, and examples, etc. All of the data is free of cost.
Here are a few things when it comes to what to do if the phone is hacked.
a)    Lock your Smartphone
The first thing to do when learning how to secure a smartphone is to keep your smartphone locked. Most mobile devices are now providing more that one smartphone lock authentications. Make sure that your password is longer than 8-digits. It can be a mix of letters, numbers, alphabets, and special characters.
Such as a password is harder to break for a hacker. If you are not good at remembering pass codes, then you can always go for face lock, finger scanner, pattern locks as some of the fastest and easiest alternatives.
b)    Steer Clear of Public Wi-Fi
It is better to use mobile data rather than using the public internet. There is so much danger in using free internet provided in shopping malls, cafes, or other public places.
If you use public Wi-Fi, you are always going to be afraid that can your phone be hacked. Keep your Wi-Fi off at public places. If not, then use a VPN app that hides your IP address and keeps your data safe.
c)     Look out for Spam Emails
Sending spam emails with viruses is one of the easiest ways to hack into your smartphone or social media accounts. Do not click any email you found odd. False emails are designed for the sole purpose to trick you. Spam emails are one way of phone number hacks.
Once you click that email, you will give the hackers easy access to your data. So, the best thing is to avoid clicking on any promotional, odd emails with attachments.
d)    Don't Leave Phone Unattended
You must never leave your smartphone out of your sight. There are advanced built-in security systems that can keep your mobile safe. You must keep the screen timing less. So, that if you ever leave your smartphone unattended, it gets locked. In this way, all of your data will be secure and safe.
e)    Keep Your Software Updated
Smartphone companies are always updating the software. They help in updating your smartphone security system and fixing all the bugs. Intruders will find it hard to break into an updated smartphone.
Security Apps
a)    Comodo Antivirus
It is a well-known security app for your smartphone. It helps in making you learn how to secure a smartphone. Both iOS and Android support it.
The app is rated 100% in protection and is better than other similar apps. There is a free version available, but it has limited features. The app is compatible with both iOS and Android.
With this app, you can check if phone is hacked.
Pros
Easy interface
Web filter keep browsing safe
App lock keeps sensitive data safe
Can locate the stolen phone
Cons
No background virus scanner
No camera trap and VPN features
b)    Norton Mobile Security
It is one of the best apps in smartphone security. The app is equipped with great features that detect bugs and show 100% success results. It is very easy to learn how to protect your smartphone. It is better than other average security apps available.
Pros
Block unknown calls
Safe browsing
Anti-theft
Malware scanning
Camera trap
Inspect apps
Cons
It drains the battery fast
The free version has few features
c)     Malwarebytes Security
The app comes with fewer features, but it always prioritizes doing one job at its best. It is an ad-free application which makes it exceptional. With this app, you don't have to worry; can my phone be hacked.
Both iOS and Android support the app. It has a premium version that has a set of high-end features that helps a user in how to secure a smartphone.
Pros
Malware detection
Privacy survey
Scan apps
Check odd app activities
Safe browsing
Prevent false emails
Cons
Anti-virus engine has a 98.4% bug detection rate
It has no call block or app lock tools
Conclusion
The phone number of hacks are very common. It is essential to consider your smartphone security because most of our daily life depends on it. Suppose you do not want any intruder to disturb your personal space. With the help of those mentioned above, how to protect your smartphone has become an easy question.
Make sure to have one of the security apps mentioned apps in your device to check if phone is hacked.
Hopefully, we have answered your question of what to do if phone is hacked. Use the apps mentioned above and stay safe from phone number hacks!
Take all the safety precautions and be prepared before time!