Identity Verification And Fraud Prevention In 2022: Closing The Trust Gap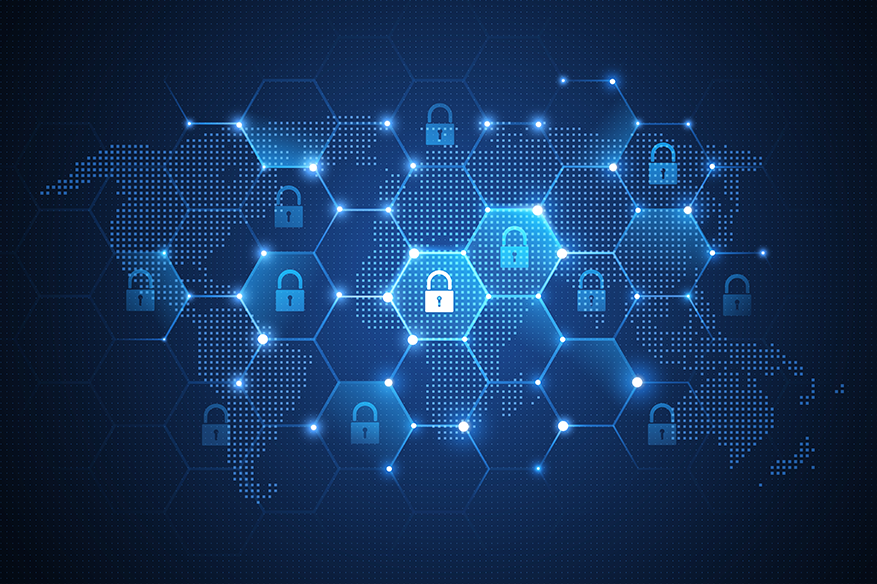 As technology evolves, fraudsters and hackers adapt their techniques. They get smarter and find new ways to beat the tech. That is why data leaks and theft are often in the news and can impact thousands of people. As consumers digitize their lives and take them online, verifying identities and combating fraud is becoming a growing challenge.
To be honest, identity verification and fraud prevention are easier said than done. Most companies today do not have face to face meetings with their customers. The system is dependent on businesses having access to consumer information but given the risk of misuse, consumers are often wary of submitting personal data. When it comes to digital identity protection and privacy, there is a trust gap between individuals and organizations. This gap can no longer be left unaddressed.
A recent survey found that while large sections of people place the responsibility of protecting personal information on businesses. For this reason, they prefer to work with companies that use advanced identity verification systems. A robust identity verification system can be a strategic differentiator for businesses.
The Challenge
Consumers expect the best of both worlds. They are aware of the possibility of data breaches and hence expect businesses to implement advanced identity verification systems but at the same time do not want to go through complex steps to authenticate their identity.
In an attempt to ease signup processes and reduce customer frustration, many businesses continue to offer a frictionless experience and take the risk of fraud as it comes. Without a secure identity verification system, companies are also unable to comply with AML and KYC regulations. This can be a problem many institutions especially those focused on banking and financial services.
It is important to note though that the identity authentication system need not be very complex and that there is a middle ground that can be reached. In our digital age, consumers do expect a certain level of identity verification. This step needs to be made seamless and designed to be an integral part of the process.
Consumers cannot be expected to fill in forms after being redirected from the main site or wait for considerable lengths of time to have their accounts verified. Companies following such practices typically find themselves being sidelined as consumers seek out their competitors.
Identity verification systems also need to be short and simple. Complex or lengthy processes can cause a large number of people to abandon the signup process.
The Solution
The trust gap can be closed only if businesses adopt dynamic, robust identity verification systems that lead customers through the process without slowing down their overall experience. Responsive identity verification systems can increase customer trust and help businesses retain their customers.
An identity verification system needs to be designed such that the service can be tailored to specific sign-up processes. It must protect the company from fraud and comply with government regulation while maintaining a smooth onboarding and e-commerce checkout process. Some of the features to look out for include:
The system should have a global presence so that it can be scaled up easily and give companies access to reliable data for identity verification. This enables businesses to be competitive and capture as much share of the market as possible.
Consumers today don't access a website only through their computers. Customers expect a seamless experience for interactions through the website, mobile apps, etc. The only way to do this is through cloud based API. It makes the system easy to integrate and allows customers to have a seamless experience irrespective of the medium.
The verification system should be able to check consumer personal details against global watch lists to ensure that identities are real and not blacklisted for fraud. The system should be able to connect a person's name with details such as their postal address, age, mobile number, email address, etc. They should also confirm that the mobile number, email, etc. are valid and still in use.
Access to Official Data Sources
Quality data sources are a must have for identity verification systems. If the verification provider has a 50% of lower match rate, the company using the system will have a problem. For this reason, the databases used for identity verification must be official, legitimate and regularly updated. Some of the accepted data sources include government tax registries, mobile telecom bills, official corporate registries, utility databases and motor vehicle records. It is also important to note that the system should be able to verify identity particulars against multiple sources to offer the best match possible.
Formatting issues often cause trouble with identity verification. For example, entering the date in the DD/MM/YY form vs the MM/DD/YY format can be a problem. By standardizing data entry, such issues could be minimized. This type of attention to detail can affect match rates and help companies create more complete and accurate personas for their customers.
To Wrap it Up
Consumer trust is often the first casualty of data breaches and hacks. Fraudsters are unlikely to stop their activities and thus identity verification systems can no longer be viewed as a luxury. In fact, the absence of such systems may soon be seen as a mark of negligence by customers. Businesses must be able to prove that they prioritize the protection of a customer's personal information and the only way to do this is by investing in dynamic identity verification systems.
About Melissa:
Melissa KYC, a unified compliance toolset enabling businesses to verify the identity of their customers easily, securely, and conveniently.
This end-to-end identity verification solution includes ID card and document authentication, biometrics, and liveness confirmation to streamline customer onboarding and customer due diligence processes so companies can confidently adhere to complex government regulations.