Online Cover Letter Writing Service in 2022: Pros & Cons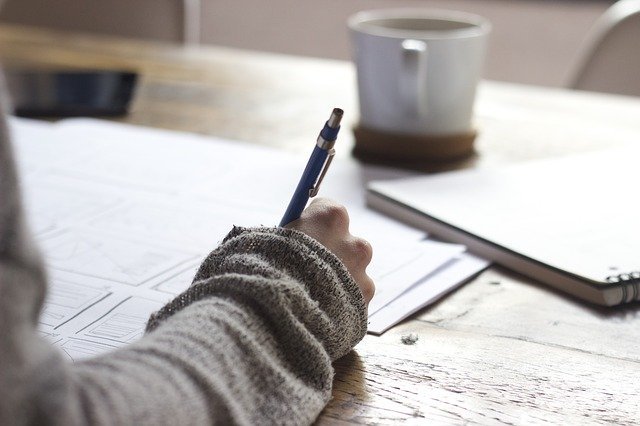 While a well-written one can improve your chances of being invited for an interview, a poorly-written paper can lead to the rejection of your application by the employer. According to Forbes, 53% of employers prefer candidates that submit cover letters.
There are several ways to create a successful cover letter. If you know how to write it, you can do it yourself or ask a professional writer to prepare one. However, many job-seekers use online cover letter writing services to build their applications. One of the reasons is that they can make the job search and application process easier. Another point is that a cover letter builder can create a professional application document for any industry.
In this article, we will try to answer whether using an online builder is worth it. But first, we will try to figure out what an online cover letter service is, how it works, and the advantages and disadvantages.
What Is Online Cover Letter Builder and How Does It Work
An online cover letter builder is a tool that allows job-seekers to create professional application documents. Usually, it doesn't require any understanding of programming and design. Cover letter builders offer different layouts, samples, templates, and content for any industry, from business to sport and science.
You can use a cover letter builder via a laptop or mobile phone. You only need to choose your skills and qualities to make a personalized document, select a template, and add text, if necessary. After automatic or manual formatting, you can download a PDF file, save your copy, send, or print it. There are many different online services that you can check out to see how it works—for instance, this fast and easy www.getcoverletter.com professional generator with unique designs and content.
Why Do We Need Cover Letter Builders
Usually, a professional recruiter needs no more than 6 seconds to decide whether to invite a candidate for an interview. Using this time to your advantage is crucial. Thus, you should send a cover letter and a resume to introduce yourself to the recruiters and catch their attention. An impressive paper can win you an interview, but sometimes it can even win you a dream job.
When writing a  cover letter, you should keep in mind that the perfect one should be concise and addressed to a specific person. It needs a clear structure and no spelling or grammatical errors.
It can be challenging, time-consuming, and annoying to write an application for some poorly-versed people in writing. A professional cover letter writing service can become a great helper. Moreover, it can be a real lifesaver for people with limited time.
Let's go deeper into the advantages to understand all the benefits of using a cover letter writing service online.
1.   Makes job search easier
Job hunting can be hard due to high competition. That's why sometimes people apply for several positions simultaneously to improve their chances of being hired. In this case, they should write several different applications.
The top cover letter writing service advantage is that it helps to customize your document quickly. Usually, it has a library where your paper can be stored and edited according to the new position requirements. So, at least something about job search can be simple.
2.   Structures your document
A winning cover letter is neatly organized. Usually, builders offer a specific structure that mainly includes:
date;
contact information;
salutation;
opening
body;
closing paragraph;
conclusion;
3.   Writes for you
If you often feel writer's block, online builders can be a useful resource. All the content for cover letters is written by professional career experts who know how to present essential qualities for specific positions. These texts can link your skills to particular problem-solving actions or tangible business results that you have achieved in your career. And all this within the limits of the optimal cover letter length.
Moreover, modern builders have grammar, spelling, and punctuation checkers to eliminate mistakes that negatively affect the potential employer's impression of you.
Additionally, such builders offer unique texts. Thus, you are not risking handing in a document the recruiter has seen before.
4.   Offers awesome design and format
Expert-recommended cover letter templates are one of the best cover letter writing service assets. You can be sure that each of them is crafted by professionals to suit your style, meet your job seeking needs, and show some personality and flair in your job application.
An application document that is poorly formatted, or is difficult to read, can eliminate you from the list of candidates. With an online cover letter builder, you can choose proper formatting in a few clicks. Some builders can share useful tips and show you the best examples of formatted cover letters.
5.   Provides customization options
It's essential to target your cover letter to the job to which you're applying. Cover letter builders offer a customization option for each paper. It means that you can add specific details and accomplishments to the text to show how you add value to the organization. You can also customize templates for each job.
6.   Doesn't take much time
With an online builder, you can write your cover letter in minutes, because most of them only need you to do several simple actions like answering a short questionnaire and choosing skills and design.
What About Cons
To form an objective opinion about something, we should assess not only the pros but cons.
Someone might say that using a builder for cover letter creating is a bad idea because the software can't write as a person does. However, in today's world, online services are so modernized that they can put your thoughts into words. And keep in mind that most online cover letter services cooperate with professional career experts to create content.
Price can be another possible downside of using a cover letter builder. It won't be very high, but still, you will need to pay. However, if you write your cover letter yourself, you will spend too, but with your time, not money. You will need to research a bunch of different materials, read useful articles, practice a lot, and this cannot guarantee that you will manage to create a perfect cover letter that meets all the standards.
You can also get a professional writer's help, but one paper will cost you much more than a subscription to an online builder where you can create and edit several letters.
Conclusions
Building a cover letter using an online service may sound strange at first, but it has more positive aspects than other approaches.
First and foremost, you get a unique and customized cover letter in just a few minutes. When you are looking for a job in such a competitive labor market, every minute can be critical. Additionally, people who don't feel confident using modern technologies will be surprised by how easy these services are. Moreover, they will be guided along the way.
Сconsidering all of the above, our advice is to search for the perfect online cover letter constructor to meet your needs.