Ransomware In Cleveland Hopkins Airport, Is There A Cover-up?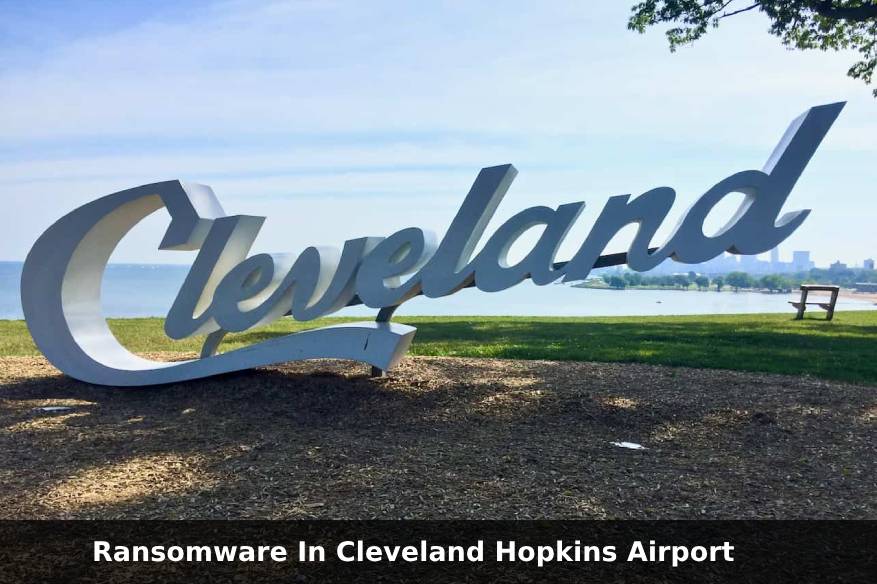 The world is still suffering from ransomware, even after the growth of its less noisy cousin, the crypto jacking malware. Cleveland Hopkins International Airport is the latest high-profile installation that suffered a ransomware attack. The mayor's office, headed by Mayor Frank Jackson called it an "isolated technical issue," as it tried to calm the public while proving to everyone that the airport remains operational. However, the actual systems affected by the malware are the airport's digital records storage, email and payroll systems. While the only visible indication that there is something wrong with the airport is the flight display screens which display arriving and departing flights.
"On April 21, the malware was discovered on several Cleveland Hopkins International Airport computing systems. As a result, the Flight Information Display, Baggage Information Display, and email systems were impacted. These systems were not accessed by any unauthorized personal (hacked) and there were no ransom demands," said the Mayor's office.
At the time of this writing, the FBI is on the case to determine the threat actors who were responsible with the ransomware attack. It was described by the Mayor's office as: "It was called by the city and that it is cooperating in the assessment of the problems." Mayor Jackson's reasoning is not acceptable to the knowledgeable sectors of the public that realize that something was off with how the airport operated. Airplanes take-off and touch down as normal, hence the infection incident have no direct impact on passengers.
"The FBI was contacted by city and airport officials, a collaborative assessment is being conducted to determine the cause of the technical issues. Additional information is not available at this time and will be released when appropriate," explained Vicki Anderson, Cleveland Federal Bureau of Investigation.
The FBI assures the public that the baggage and flight information systems will be restored at the soonest possible time, including the email systems used by the airport's employees.
"You usually wouldn't bring in the FBI if you just had a hard drive that failed. If a system was off-line because of a power outage or a bad power supply, you'd call the vendor of that system and you'd bring it in and you'd be back up and running shortly. The fact that they have made a public statement that the FBI is involved and that the FBI does have an internet crime division, it makes us speculate there was some type of electronic or computer fraud that was taking place," said Paul Sems of Trusted Sec.
Also, Read:
Bad Actors Still Raking Profit From Ransomware
Still No Solution: Ransomware Attack Against Wolverine Solutions Group
Norsk Hydro Has Fallen Victim To A Serious Ransomware