Student Data Privacy: Is It Safe to Buy Essays Online?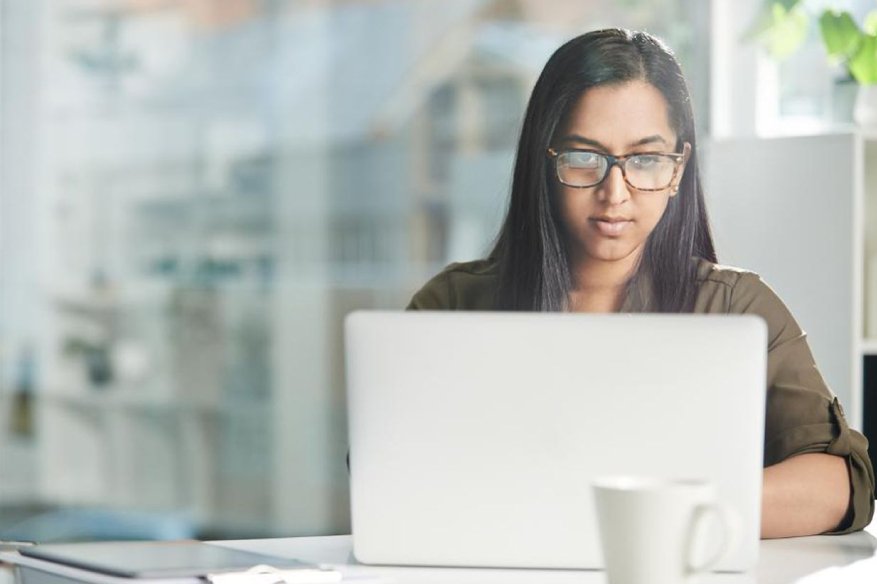 The internet makes our lives easier in many ways. We can order virtually anything online, in just a few clicks, and get it delivered as soon as we need it. There are countless online shops and online services that can help us solve many problems. For instance, if you don't have enough time to write your essay, you can simply order it online and get a paper written by a professional writer.
Hundreds of writing services are always ready to help you with essays and other academic papers. Just complete a simple form, pay for your order, and wait for your paper. However, here is a thing that stops many students from ordering online writing help: You should make an online payment, and for many people, online payments are an area that makes them feel nervous.
What Students Worry About?
First of all, online writing services require you to pay for your essay upfront, which is stressful by itself. If you're using a certain writing service for the first time, you may and you must be concerned about the quality of writing that you can get for your money. On the one hand, you can check various online reviews and figure out whether or not other customers were satisfied with their experience. On the other hand, you may deal with countless fake reviews.
Another important issue is the financial transaction. To pay for your order, you should provide your credit card information. The company might know your name and have access to your sensitive information. We live in the era of data breaches and identity theft so you have every reason to be worried about the safety of your data. Fortunately, data protection technologies evolve, so if you're using a legit writing service, you won't have any problems related to data. But what if somebody finds out that you've used a writing service instead of writing your essay?
Here's the third main issue that makes many students afraid to order their essays online: The academic world doesn't tolerate nor forgive plagiarism because plagiarism is considered academic dishonesty. If you submit an unoriginal paper, you might deal with serious consequences, and your entire academic career may be in danger. The originality of papers is one of the key parameters that determine the quality of a writing service, so if you're concerned about the quality of papers that you buy, you should be concerned about their originality, as well. 
What You Can Do?
Even if it seems like ordering essays online is an extremely risky task, the truth is that you can order your essay without worrying about the quality of papers or the safety of your personal data. The main thing is to find an essay writing service that is legit, reliable and has a good reputation. The custom writing business is extremely competitive, and companies that don't give their customers what they want quickly disappear forever. If you've found a writing service that has been in this business for a few years, the chances are that you're dealing with a legit company.
Let's imagine a shop that sells products of any kind: kitchen furniture, refrigerators, pipes, pillows, storage boxes, etc. People don't buy refrigerators or furniture on a regular basis so such stores don't have many regular customers. In fact, their success doesn't depend on regular customers so these businesses don't need to push hard in an attempt to provide the best customer experience possible. Even if some of their customers are not satisfied with their experience, there will be many new customers who will decide to buy something simply because they need a fridge, and they've just seen an ad with a nice price.
The situation is completely different in the case of writing services. Students are careful when it comes to custom writing, and if a company doesn't manage to keep them satisfied, the consequences can be severe. Students share their opinions on the internet, and if some company sells plagiarized, poor quality essays, you will find one-star reviews and just order your essay elsewhere. Make sure to check online reviews before choosing a company, and be aware of fake reviews. Even the best writing services sometimes have dissatisfied customers, and if you cannot find any neutral or negative reviews, the chances are that you're dealing with scammers.
This way, you'll be able to choose a service that provides high-quality essays, but what can you do to protect your personal data? Here are some tips that will help you.
1. Don't use public networks
When you use public networks, anyone can monitor your online activity. If you have to use a public network to make your payment, make sure to use reliable VPN software.
2. Don't share too much information
When completing online forms, check what types of information a certain company wants you to share. We suggest that you don't provide sensitive information that is unnecessary for purchasing papers.
3. Use HTTPS websites only
HTTPS is a security protocol, and it has become one of the key elements of online security. Even Google Chrome now labels HTTP sites as "not secure," so we recommend that you don't use such websites to order essays and to make payments.
4. Use secure payment systems
Reliable writing services always support several secure payment methods. Never order papers online if you're not sure whether or not the payment method is safe. Don't provide unnecessary information about your credit card.
5. Recognize phishing scams

If you get an email that offers a 90% discount on essay writing services or contains another offer that is too good to be true, the chances are that it's a scam. If you click on a link in such an email, you may be redirected to an unsafe website where your personal data can be accessed by hackers.
Final Words
If you don't know whether or not it's safe to purchase essays online, the short answer is — yes, if you choose websites carefully. Besides, we recommend that you follow our simple tips that will help you protect your personal data. There are many reliable writing services that have built a strong reputation and provide high-quality essays. Keep safety in mind, choose services that have proven to be trustworthy, and you won't have any problems with getting online academic assistance.