The 10 Best WordPress Plugins for Small Business Website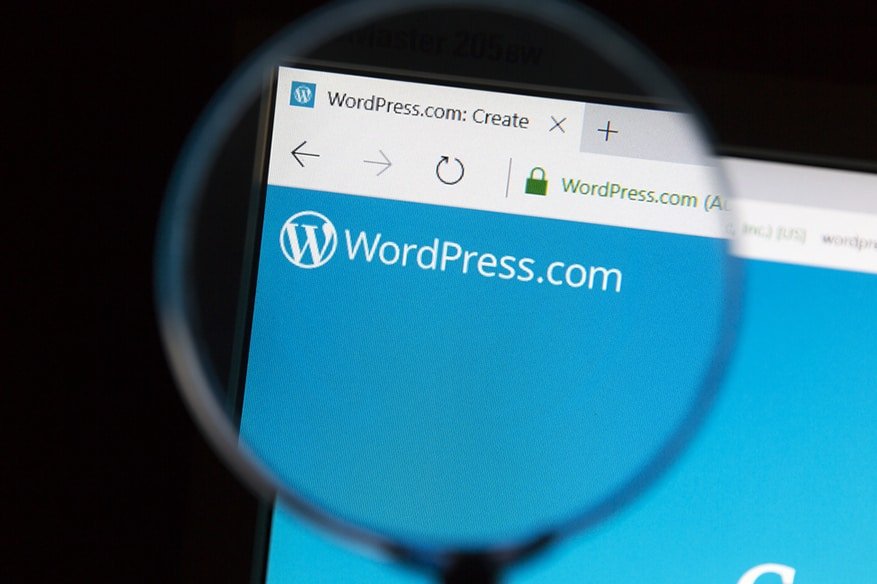 Take your business to the next level in 2019, with the best WordPress plugins to? There are over 50k WordPress plugins to choose from, and the user has plenty to think about which one to go for. We have narrowed it down to the best 10 WordPress plugins.
1. Beaver Builder
Most business website owners love this plugin. The best drag and drop WordPress this plugin enables you to modify the design of your site page builder is Beaver Builder. It also helps to build modified page layouts without writing a single code.
There is no need for hiring developers, because it allows them to customize landing pages on their own, and within in minutes.
2. WooCommerce
The most popular WordPress eCommerce plugin. It offers robust features that you require to build an online store. Millions of sites use this plugin. WooCommerce now has an ecosystem with dedicated plugins, themes, and hosting. You may check Mangomatter to check the top hosting companies with their features.
3. Grammarly
It is among the most popular online tools for checking grammar, and available as a browser extension for Firefox, Microsoft Edge and Google Chrome. It also checks your typos, context, spelling and grammar errors.
Grammarly is available in the free and premium version, but the premium version is the best, as it offers many unique features like suggestions for vocabulary improvement, and plagiarism detector among others.
4. WP Forms
If you are looking for a user-friendly contact form plugin for your WordPress plugin, it is WP Forms. WP Forms is a drag & drop online form builder, which enables you to build polls, surveys, payment forms, online order forms, email subscription forms, contact forms and other forms of online forms using a few clicks. Therefore, this is the reason why millions of websites use this plugin.
Besides that, this plugin functions well with all payment and marketing sites. It has options of helping you build a customized WordPress login page and user registration form.
5. Insert Headers & Footers
Adding code snippets on your WordPress website is easier with this plugin because there is no editing of theme files. The plugin is free, but a highly must- have for business owners.
6. MonsterInsights
Is the Google Analytics tool for WordPress is MonsterInsights plugin? It effectively connects your site with Google Analytics, for a view of ways used by users to find your site, and how many in a month. It displays all vital stats of your site on your WordPress dashboard, and help you in determining ways of optimizing your website traffic.
7. WP Mail SMTP
Naturally, the PHP mail function is used for sending emails from WordPress, but there is an issue with this feature because hosting companies control its abuse by either blocking it or by having an improper setup. To solve this issue, the WP Mail SMTP plugin sends WordPress emails via an effective SMTP mail server.
8. Yoast SEO
Although WordPress is SEO friendly, this plugin enables you to easily optimize your site for social media, connect it to Google Search Console, produce sitemaps, and add appropriate Meta tags and many others. This plugin has a strong Redirect feature, which allows you to build useful 301 redirects with ease. Yoast detects any change that is made on URLs, hence making auto-redirects; to avoid broken links on your site
9. Constant Contact
The most efficient and dependable marketing tool for your business, Constant Contact is fast and easier to set up even for new users. It helps you to remain connected to all users. This is the main reason why every online business owner should start creating an email list. It gives you the ability to create an email list easily, and send attractive email newsletters to all your subscribers at once
10. Pretty Links Pro
This plugin gives you the ability to manage affiliate links with ease, it is among the best link management plugins for WordPress. This is the appropriate tool if you are a business owner, podcaster or affiliate marketer who intends to create short WordPress URLs.
Related Resources:
WordPress Acting Weird? 10 Signs Your Site May Be Hacked
WordPress Websites Attacked via Zero-Day in Abandoned Plugin
Easy, 10-Step Malware Removal Plan for WordPress Websites
Mailgun's WordPress Website Hacked