U.S Lawmakers Slam Google CEO for Declining to Testify at Senate Hearing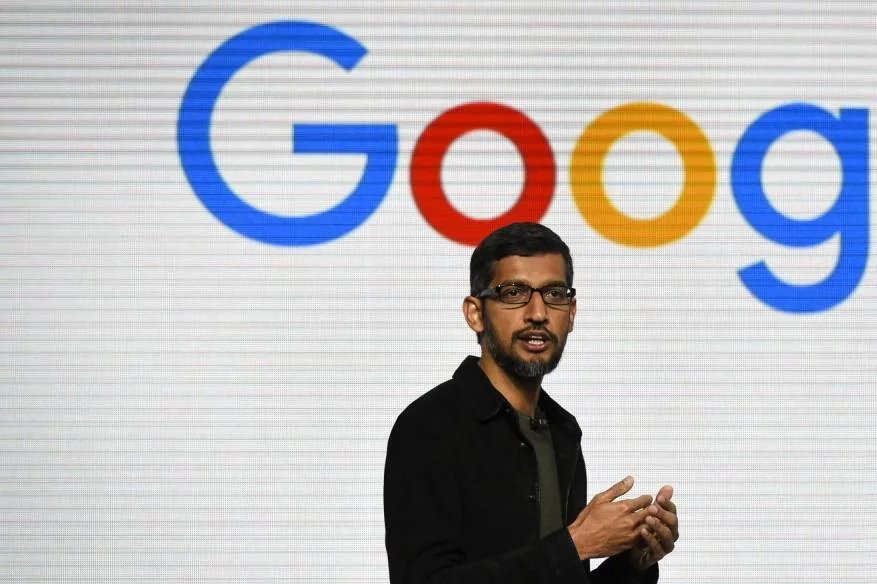 U.S lawmakers, a bipartisan group of them, have joined hands in slamming Google's CEO for declining to testify at the Senate hearing next week.
Fox News reports- "On the same day that President Trump slammed social media companies for what he claimed was a bias against conservative media, a bipartisan group of lawmakers went after Google's CEO for refusing to testify next week on Capitol Hill.". The report adds, "Google CEO Sundar Pichai drew widespread criticism from senators of both parties after it was announced that he would not testify on Sept. 5 before the Senate Intelligence Committee, but instead would send Kent Walker, the company's senior vice president for global affairs, to the hearing."
Alphabet Inc.'s Google has stated that Kent Walker, who is overseeing the company's efforts to tackle foreign interference, would be in Washington and would be available to meet with lawmakers for the hearing. Jack Dorsey, the CEO of Twitter Inc. and Sheryl Sandberg, the Chief Operating Officer of Facebook Inc. are reportedly planning to testify at the September 5 hearing of the U.S Senate Select Committee on Intelligence; the hearing would examine foreign influence operations' use of social media platforms.
Senator Richard Burr of North Carolina has reportedly clarified that he's unlikely to issue a subpoena to force the chief executive officer to appear. A Bloomberg report quotes Richard Burr as saying, "I don't normally subpoena people to be part of the solution. Google chooses not to participate and being part of the solution. That's a decision they made."
The Bloomberg report also says- "But Burr — who had asked Pichai to testify — had said Thursday, Aug. 23, that Walker wasn't sufficiently high up in the company, according to a panel spokeswoman. The senator said it's up to Google whether to send someone acceptable to appear before the committee, which is investigating Russian interference in U.S. elections and its manipulation of social media."
Bloomberg has also quoted Senator Angus King as saying- "This is the United States Senate, this is an important issue, and we deserve to hear from the decision-makers, not the people who carry out the decisions". Senator King, who is a Maine independent caucusing with Democrats, reportedly has the opinion that Google and the other companies should send their CEOs for the hearing.
President Donald Trump has reportedly warned Alphabet Inc.'s Google, Facebook Inc. and Twitter Inc. "better be careful"; he had also tweeted accusing Google of rigging search engine results and thereby giving preference to negative news stories about him.
His Tweet says- "Google search results for "Trump News" shows only the viewing/reporting of Fake News Media. In other words, they have it RIGGED, for me & others, so that almost all stories & news is BAD. Fake CNN is prominent. Republican/Conservative & Fair Media is shut out. Illegal?"
The tweet continues- "96% of results on "Trump News" are from National Left-Wing Media, very dangerous. Google & others are suppressing voices of Conservatives and hiding information and news that is good. They are controlling what we can & cannot see. This is a very serious situation-will be addressed!"
Google has reportedly disputed President Trump's claims and has clarified how the Google search engine works on its algorithms, striving to give users the most relevant answers in a matter of seconds once they type in queries into the Google search bar.
Reuters reports- "Google disputed U.S. President Donald Trump's claim that the search engine behemoth was displaying only negative news about the president when searching for his name, saying the company does not favor search results for political purposes…"When users type queries into the Google Search bar, our goal is to make sure they receive the most relevant answers in a matter of seconds," Google, whose parent company is Alphabet, said in a statement. "Search is not used to set a political agenda and we don't bias our results toward any political ideology. Every year, we issue hundreds of improvements to our algorithms to ensure they surface high-quality content in response to users' queries. We continually work to improve Google Search and we never rank search results to manipulate political sentiment.""
Though President Donald Trump had earlier attacked other tech giants, including Twitter and Facebook, this is the first time he is raising the issue of the Google search engine's alleged bias.