Ukraine Watch: 6 Young Hackers Caught DDoSing and Stealing Money From Bank Accounts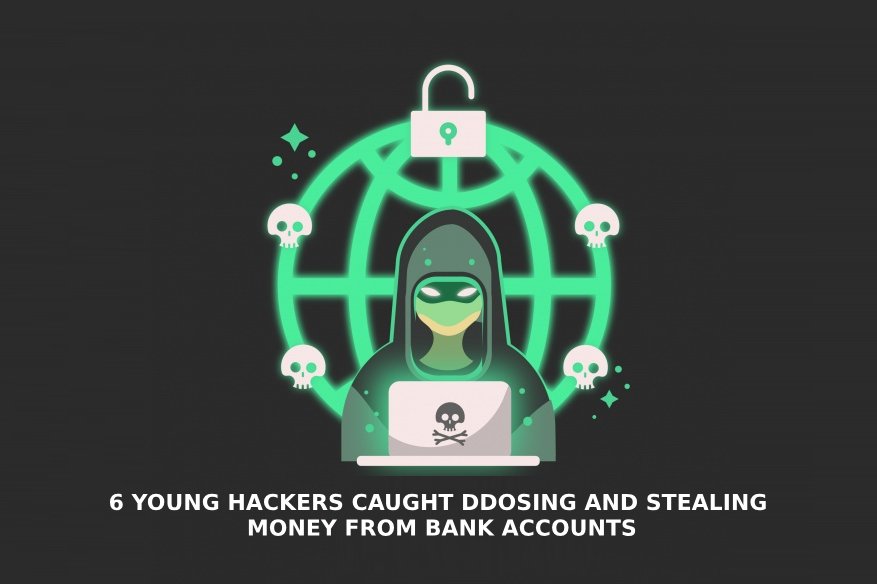 Six years jail time, that may become the penalty awaiting the 6 young hackers, two who were allegedly responsible for DDoS (Distributed Denial of Service) attack against Ukraine government and education sectors, most severely hit was Mariupol City while the rest were involved with the online heist. DDoS is a type of network attack with the goal of using up all the resources of a server so that legitimate transactions on that server will never become successful for legitimate users/customers.
"Employees of the Donetsk Department of the Department of Cyber policies together with the police investigators of the Donetsk region, under the procedural guidance of the Mariupol local prosecutor's office, exposed two residents of the city of Mariupol in carrying out DDoS attacks on a number of regional information resources. This has caused the site to be unavailable for some time," said by the Cyberpolice department.
Ukrainian Cyber Police Department arrested the 6 individuals, aged 26-30 years old were working for an undisclosed IT firm. They were arrested while in the company's premises, the computers and mobile phones they were using were also confiscated by the authorities. The four individuals in the case allegedly stole $178,380 through hacking bank accounts of innocent Ukrainian depositors. They are also allegedly responsible for the keylogging of their victim's computers, enabling them to steal bank account information covertly.
"The employees of the cyber police have determined that the 22-year-old newborn has created two software codes for the implementation of DDoS- attack. Using the software he created, he, together with his 21-year-old friend, interfered with the work of the Internet portal. Yes, the program sent about hundreds of automatic queries to the resource every second. As a result, this led to the refusal to service the news portal," explained the Ukrainian Policy team who arrested the suspects.
They jointly developed a program that queries a system multiple times a second, disabling the service capacity of the system for legitimate users. Forensic investigation was conducted of the government's Eastern region Information Technology and Programming Department. They clearly confirmed that the seized computers were actually used for DDoS attack.
The six suspects will be facing a case under the Unauthorized Interference with the work of computers, automated systems, computer networks or telecommunication networks of the Criminal Code of Ukraine.