Want to Surf Anonymously? Try these 15 Android VPN Apps Free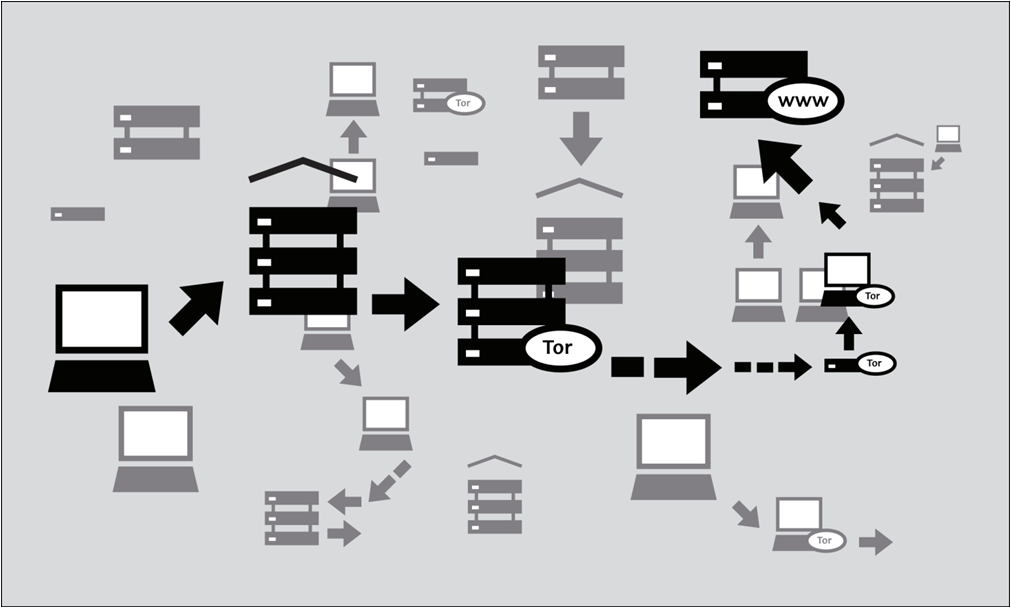 If you're one of those who do a lot of things online using a mobile device, you should be concerned about Internet security. The virtual private network (VPN) is a technology that adds security level as you surf the Internet. It doesn't compromise data privacy even when you use public Wi-Fi networks.
Moreover, VPN apps offer a simple way to access content blocked within the region. If you're an Android user, you can check the list of top 15 free Android VPN software if they're useful to your requirements.
Comodo VPN App
Comodo VPN App is a well-known app with at least 1 million downloads all over the world. Thus, it gets the top spot on this list. Aside from the standard features that each virtual private network app offers, it secures the Wi-Fi connection by providing HTTPS encryption that is prevalent among banks. Thus, it protects your outgoing data from eavesdroppers.
SecureLine VPN
The antivirus company Avast created the SecureLine VPN as an app to add to its long list of excellent products. The software can encrypt data through the IPsec protocol to make it difficult for hackers to have access even in public Wi-Fi hotspots. With a single click, it will do everything for you.
Spotflux VPN
Spotflux offers two levels of protection for data seclusion. Moreover, it compresses data to reduce bandwidth consumption effectively. It is suitable for you if you want to data security and maximization of data plan on your device.
Hola Free VPN
Hola Free is an app for you if you want a free Android virtual private network software with impressive features. It provides data security, access to blocked geographical content, and speed of browsing by connecting to the most accessible server automatically. Hola Free VPN is available in at least 190 countries.
Speed VPN
Speed VPN can connect you to the Internet through different geographically located servers. It allows you to browse even the restricted geographical sites. Moreover, you can watch low-resolution videos. You gain access to the VPN app for an hour, but you can reconnect quickly by a click of the button.
Super VPN
Super VPN is an app with at least 5 million downloads across the world. It is uncomplicated to use and encrypts data traffic, so third-party entities can't monitor your transmissions and receipts of information. If they want to intercept the data delivery, they need to configure your device settings or register with the software. Moreover, you gain anonymity when you browse websites with a single click of a button.
Hideman VPN
Hideman VPN ensures the security of data transmission and uses 256-bit encryption. It encrypts the data so that hackers monitoring it can't understand its content without a key. It offers limited free use of five hours weekly, but you can gain premium hours through its ad networks.
Touch VPN
Touch VPN offers data encryption through Secure Socket Layer (SSL) by maintaining an encrypted and secure link between the client and server. Moreover, it conserves your device's battery, unlike the other VPN applications. As such, it is essential software for you if you're after the two features.
Flash VPN Proxy
Flash VPN offers an encrypted and secure network that ensures transmission and receipt of data is safe from data stealers and hackers. If you want to use it, you have confidence that you'll use it efficiently at a satisfactory communication bandwidth similar to what multiple expensive software offers. Moreover, the app doesn't limit the length of use.
CyberGhost
CyberGhost is an excellent software offering banking-level security. It respects your privacy and doesn't access any of your information. Therefore, you don't need to worry about your data on your device. If you avail of the free option, you have access to 23 servers in 15 countries. On the other hand, the premium version provides access to 300 servers located in 23 countries.
Tigervpns Android VPN
Tigervpns Android VPN protects your privacy and conceals your IP address. You gain free access of up to 500MB when you sign up.
Mobiproxy
Mobiproxy is a useful app if you want to gain access to regional, restricted sites anonymously. Moreover, it gives extra protection for the transmission and reception of data.
Psiphon
Psiphon offers a simple access method for everything on the Internet through a protected VPN tunnel. If you decide to use it, you can define your settings if you only want to use its web browser or to tunnel everything.
Zero VPN
Zero VPN is a software that provides free Android VPN services efficiently. You'll discover its interface easy to use as you surf the Internet anonymously.
VPN Master
VPN Master is a superior app if you want to use the Internet anonymously. Moreover, it doesn't require you to register before you can access it. You have a choice among the servers in Asia, Europe, or America. The app also ensures 99.9% uptime.
Using a VPN is legal in many countries; however, you must know some significant caveats. You can use it anywhere it's legal but ensure that you don't use it for illegal acts like downloading copyrighted materials. China, Iraq, Russia, and North Korea are some of the countries that ban or restrict their use. Law enforcement may request information from VPN providers, although they promise not to keep logs.
In previous years, VPN use had a poor reputation because some people use it for dubious activities. However, it now offers valid reasons why you should use it like streaming content restricted in your region. You can also use it to protect your details when using public Wi-Fi.
If you're ready to try virtual public networks, you can check the list of VPNs provided in this article. Often, we first try free services to learn about the features before availing of the premium services. That's ok. Many people don't want to spend a fortune on something that they may find useless later on. So, why don't you have a free VPN service today?