10 Ways How To Avoid Being A Phishing Scams Victim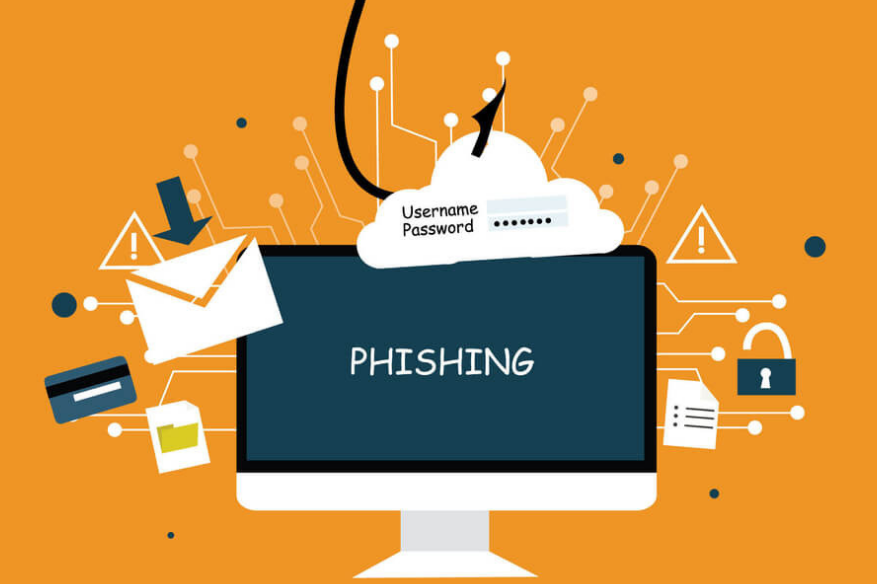 Nobody wants to be a victim of phishing. We have seen so many instances of phishing, and looks like the scams are continuing for a good reason: it allow cybercriminals to make huge profits. Phishing scams have been around since the inception of the Internet and will not disappear anytime sooner. Fortunately, there are ways you avoid being a victim yourself. Here are 10 basic guidelines to protect yourself:
1. Be updated about phishing techniques
New phishing methods are constantly being developed. Without you knowing these new phishing techniques, you could accidentally fall prey to one of them. Keep your eyes open for new phishing attacks. If you are not aware of minimum techniques your risk of getting caught is much higher. For IT administrators, ongoing phishing security and phishing awareness training are strongly recommended so that all users can monitor the security within the organization.
2. Never click on a suspicious link
You can click on links when you are on trusted sites. However, clicking on links that appear in random emails and instant messages is not a wise decision. Hover your mouse over the link and it will show you where the link really goes. Do they lead where they should lead? A phishing email can come from a reputable company. If you click on the link to the website, it may look like the real website. The e-mail may ask you to enter the information, but your e-mail address may not include your name. Most phishing emails begin with "Dear Customer," so be careful when you see them. If in doubt, go directly to the source instead of clicking on a potentially dangerous link.
3. Install Phishing Toolbar
Most web browsers can be customized using phishing toolbars. Such toolbars quickly examine websites visited and compare them to lists of known phishing websites. If you encounter a malicious website, you will be notified via the toolbar. This is just another layer of protection against phishing scams and it is totally free.
4. Check for website security
Needless to say, you should be a little cautious when providing sensitive financial information online. But as long as you are on a secure website, you should not have any problems. Before submitting information, make sure that the site URL begins with "https" and that there is a lock icon next to the address bar. Also, check the site's security certificate. If you receive a message that a particular website may contain malicious files, do not open the website. Never download suspicious email files or websites. Even search engines can display specific links that lead users to a phishing website offering low-cost products. When the user buys on such a website, cybercriminals extract the details of their credit card.
5. Login into your account regularly
If you do not visit your online account for a long time, it is possible for someone to spend a day working with them. Even if you do not need it technically, log in to each of your online accounts regularly. Also, make a habit of changing your passwords regularly. To avoid bank phishing and credit card phishing, you should regularly check your bank statements personally. Get monthly statements for your financial accounts and carefully review each entry to make sure no fraudulent transactions have been made without your knowledge.
6. Keep your browser up-to-date
Most of the popular browsers releases security patches. They do this in order to thwart security vulnerabilities, so that phishers and hackers discover and exploit it inevitably. If you usually do not know about updates to your browsers, stop it. Now, don't wait for that moment, when an update is available, download and install it.
7. Use Firewalls
High-quality firewalls act as a shield between you and your computer, even hackers continue to spam you. So you must use two different types: a desktop firewall and a network firewall. The first option is a type of software and the second option is a type of hardware. When used together, they greatly reduce the risk of hackers and phishing attacks on your computer or network.
8. Beware of pop-ups
Pop-ups are masquerading as a legitimate part of a website. Too often, these are phishing attempts. Many popular browsers allow you to block pop-ups. You can authorize them on a case-by-case basis. If you manage to sneak in, do not click the "cancel" button; these buttons often lead to phishing sites. Instead, click on the small "x" in the upper corner of the window.
9. Closely guard your personal Information
In general, you should never share sensitive personal or financial information on the Internet. This rule dates back to the days of America Online, where users had to be constantly warned about the success of the first phishing scams. If in doubt, go to the main website of the company in question, get its number and call it. Most phishing emails will direct you to pages where personal or financial information is needed. An Internet user must never make confidential registrations using the links provided in emails. Never send an email with sensitive information to anyone Make it a habit to check the website address. A secure website always starts with "https".
10. Use antivirus software
There are many reasons to use antivirus software. The special signatures included with the antivirus software protect against workarounds and known technological flaws. Just make sure you keep your software up to date. New definitions are added all the time because new scams are also constantly invented. Anti-spyware and firewall settings should be used to prevent phishing attacks and users should update programs regularly. Firewall protection prevents access to malicious files by blocking attacks. Antivirus software scans each file sent over the Internet to your computer. This helps to prevent damage to your system.
Related Resources:
Check Out The Most Disastrous New Phishing Scams of 2018