Alphabet Launches Cyber Security Product Called Backstory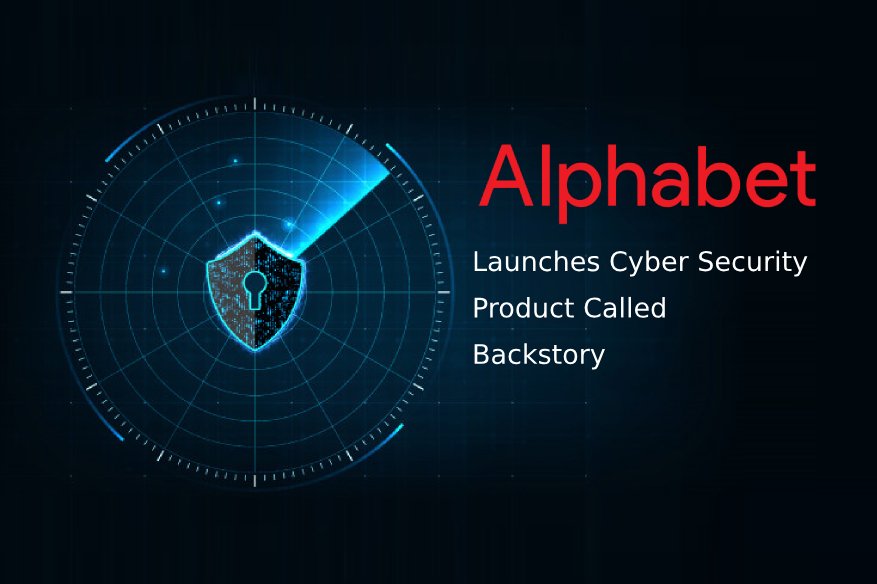 Alphabet's Chronicle, the cybersecurity owes its inception to X (formerly Google X), launched its first product — a security data platform called Backstory.
Backstory gives security analysts the ability to parse potential threats from the alert. It uses Google's vast infrastructure and analytic capabilities that help them to be precise and pinpoint the real vulnerabilities. For cybersecurity vendors, there are hardly any existing ways to knit all of the data in the already crowded U.S. market, from their different products in a unified system.
Jon Oltsik, a senior principal analyst with technology research firm Enterprise Strategy Group said: "Security professionals are in short supply and prefer to spend their time actually doing security work instead of managing the security data infrastructure," said. This is creating a large opportunity for cloud vendors, who already own global cloud infrastructure that can handle the volumes of security information being generated today."
About pricing CEO Stephen Gillett cleared that it will not be based on volume, but licenses will be based on the size of the company, "rather than the size of the customer's data."
Gillett said the Chronicle is not here to replace any existing cybersecurity companies. He called CEOs of some of the top vendors, assuring them that the Chronicle was looking to partner rather than compete.
It is not like there will be no competition, but the inevitable has to be considered. Companies that provide security information and event management (SIEMs) are the likely competitors for part of the Chronicle's business. The vendors include IBM, Rapid7, and Splunk.
Google has been trying to venture into the cybersecurity space for a while. In 2012, it took over VirusTotal, free and widely used service in the U.S. This product was later taken over by Chronicle, and Gillett and they kept it free, this enabled them an easy entryway for the Backstory service at companies of all sizes and in all industries in the U.S. and Europe.
Another advantage that the Chronicle has above other is their simple looking interface. It makes it easier for the user since he is familiar with the Google search engine.
Some cybersecurity companies have already started integrating it into their offerings. Backstory's beta test Carbon Black has joined the product's processing, storage, and analytics offerings with its endpoint security data.
"The existing model for security analytics is too fragmented and too slow, with current tools, the amount of work required by security teams can be very expensive and very time consuming," said Michael Viscuso, a co-founder of Carbon Black and its chief strategy officer.
Related Resources