An Honest Review of CHEAPSSLSHOP- Cheap SSL Certificate Provider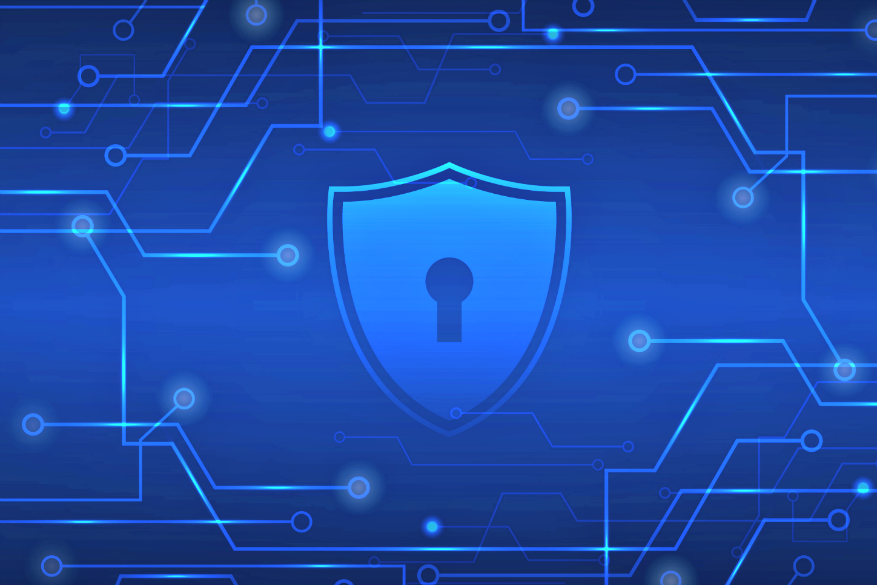 In this digital era where everything is done online, be it business or any other financial transaction, cybersecurity plays a significant role. The security and safety of your website become a top priority because Cyber-attacks are steadily increasing daily.
The more the security measures are taken, the more cyber-criminals find ways to hack, enter and misuse your site.
A research state that 39.7 million records were breached in June 2019. Hence any business needs to invest in cyber-security.
Importance of SSL:
 One of the essential securities for any website is purchasing an SSL certificate. SSL (Secure Socket Layer) certificate encrypts the data between browsers and servers. SSL proves to be a security bridge between clients and servers which make the unsecured network more secure.
When data is in an encrypted format, it becomes challenging for the hacker to hack or misuse it. This security safeguards the customer's data and enables them to make online transactions without any fear of leakage of their confidential information; hence increasing business gains due to satisfied customers.
Many certificate authorities are there in the market. It's not necessary to buy SSL certs from CAs. SSL resellers have all the best SSL global brands at fabulous prices. In this information guide, we would like to bring to your notice most trusted and cheap SSL certificate provider naming CHEAPSSLSHOP.
Reasons to Choose CHEAPSSL SHOP:
Multiple Options:
CHEAPSSLSHOP gives you a variety of options for selection of your SSL certificate. Not only does it have all the best global SSL brands, but they also have an entire range of SSL products.
Starting from Single Domain SSL certificate to UCC SSL certificate or SAN SSL certificate which secures multiple domains and unlimited sub-domains they have it all. Want to go for a Wildcard SSL certificate for multiple sub-domains security? You get it at an excellent rate here.
They have all products with specifications mentioned like the type of validation, the time needed for issuance, browser compatibility etc.  Few types of them are discussed below.
OV (Organisation Validation) SSL certificates establish the identity of a business and ensure website security. The CA (Certificate Authority) proves your organisation's validity. They are the best for small and medium-sized enterprises.
EV (Extended Validation) SSL certificates prove the genteelness of an online business. Since all the business information and documents need to be provided to the CA for obtaining this certificate, its issuance time is more than other SSLs. This SSL cert creates trust in the customer's mind. This certificate shows the company name, abbreviated country name in the green address bar.
Exchange Server SSL certificate is the best for all editions of Microsoft Exchange Servers from 2003 to 2016. Sensitive information passed from browsers to these servers can be secured by robust encryption with Exchange Server SSL certificates. You can secure different exchange services like Autodiscover, OWA, SMTP, etc. with this certificate.
You will have all the above SSL types with multiple brand options like Comodo, RapidSSL, GeoTrust, Thawte etc.
Majority of the clients don't invest in web security because they feel it is unnecessary, costly and not worth the price. They offer you all brands of SSL certs at nominal and budget-friendly rates. Hence the security of the website for small and start-up businesses becomes affordable, and clients prefer to go for it. Be it Comodo Positive SSL cert or Rapid SSL Wildcard you get them all under one roof and at a price less than 50% approx. compare to the vendor price.
"Discounts" & "Sale" are attractive words. Who doesn't love discounts? Customers wait for discount offers and coupons for purchasing a commodity. The same happens with SSL certificates also. Discount coupons and attractive offers are available round the year on their site. Hence customers are attracted to opt for securing their business by purchasing these certs at reasonable rates.
E.g. Comodo Multi Domain SSL certificate price is approx. $165 as per vendor rate but the same is available here at a whooping discount price of $27 only. This fabulous discount of 85% approx. is what attracts clients to opt for this provider.
SSL configurations can sometimes be a painful task. The provider assures you that the SSL certificate configuration process is completed easily and smoothly on your system. Mostly single domain SSL can be issued within few minutes. Moreover, proper installation and upgradation are done correctly, and renewals are also handled promptly by this provider with expert help.
Customer trust is essential for the success of any business. They ensure that this trust is never broken by selling all authentic and genuine SSL certs of various brands and products for customer satisfaction. Hence their business grows with referrals and positive comments given by happy and satisfied customers.
Customer support team plays a significant role in customer satisfaction. You will find an excellent support for customers available round the clock and all 365 days. Customer queries are solved via live chat or emails very quickly by experts. Basic FAQ's are mentioned on the site, which is of great help. Even stepwise guide starting from creating CSR keys to documents required for SSL certs and installation queries all are mentioned in this site.
Cashback policy assures customers that their money is safe in case of dissatisfaction with purchased product. CHEAPSSLSHOP provides a 100% money-back guarantee within 30 days in case you are not satisfied with the purchase of an SSL certificate.
Apart from purchasing SSL certs, cheapsslshop also allows you to sell the certs to your clients at your fixed price with their reseller program. They also ensure to keep their name anonymous to the sellers as they never contact your customers. Few advantages of SSL Reseller program are:
Option of global brands at best prices
Set-up charges are nil.
Tie-ups with recognized CA's.
Integration and automation of products through advanced WHMCS module.
Resale SSL cert at your rate and earn profits.
All SSL certs support SHA-256 encryption which provides robust security. From the above features and advantages, there is no doubt that cheapsslshop.com is the best Option for all SSL certs. From customer satisfaction to customer security, they are a one-stop destination for securing your company's site. You can avail genuine SSL certs at discounted rates, avail expert advice and support and secure your business. Good Luck!!