Best Anti-Spam Email Filters for Thunderbird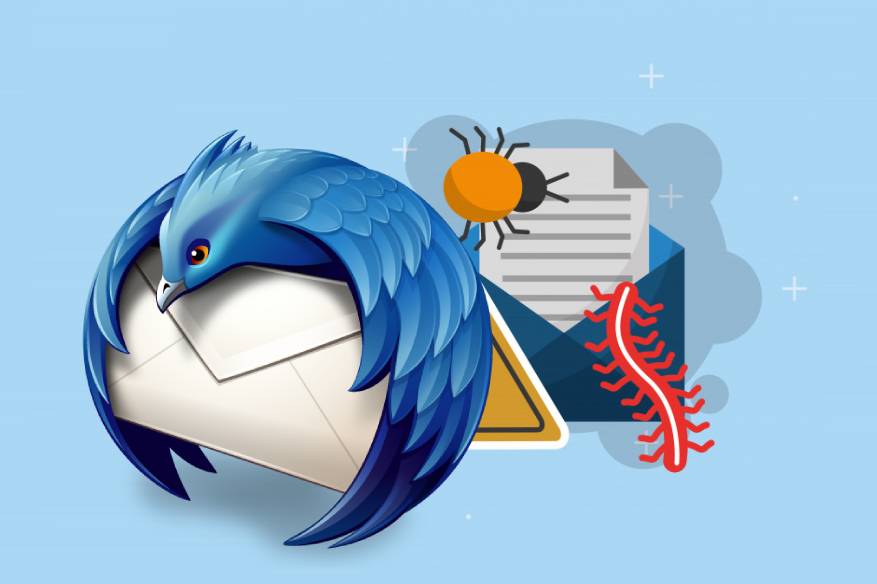 Spam messages are unsolicited messages intended to defraud users. Anti-spam refers to any mechanism, software, or technology that prevents spam from reaching a user's inbox. The anti-spam tool could be included in a larger security package. Developers, for example, create dependable email filtering systems by combining anti-spam and organizational elements required for effective mailbox administration.
Email filtering is an anti-spam feature built into most email clients to help block junk or spam emails from entering the inbox. Some companies also offer specific email filter apps to help with this procedure. Email administrators use a variety of approaches to automating the anti-spam process, whether through software or hardware. Checksum-based filters, URL filters, Hybrid filters, and many others are available. Each employs a different technology depending on their particular functions to transport the machine.
We all get our email inboxes constantly bombarded, almost daily, with spam emails. As we all know, most of these spam emails bring with them malicious files or malware, which could end up damaging the system or network and stealing data as well. Hence, it becomes essential to protect ourselves from spam emails. Anti-spam email filters help us stay secure from all such spam emails.
Many of us use Thunderbird to organize our email communication. Hence let's discuss in detail three prominent anti-spam email filters for Thunderbird that would help filter out and remove spam from all the emails we receive…
Thunderbird built-in anti-spam email filter
Thunderbird has its anti-spam filter, which is built-in and which identifies and filters spam emails. It works when the user employs the junk tool button to mark a message as junk or legitimate. Thunderbird itself starts identifying and categorizing spam emails, putting them in the corresponding spam box.
To turn on the Spam Filter in Mozilla Thunderbird, which uses Bayesian statistical analysis to filter out spam email, you have to follow these steps-
Select Preferences > Account Settings from the 'Hamburger' menu in Thunderbird.

Go to the Junk Settings category for each account and check "Enable adaptive junk mail controls for the selected account."

Click OK.
Comodo Dome Antispam
Many security experts recommend Comodo Dome, a business-based anti-spam software, as the ideal anti-spam email filter. Working with spam filters, antivirus scanners, and a highly effective content analysis engine, Comodo Dome is a complete threat prevention system and helps identify and filter out spam emails. Comodo Dome is available in the Cloud version, the On-premises version, and the Dedicated Hosted Cloud version and boasts of great features, including antivirus scanning and filtering, containment, email classification archiving, auto-whitelisting, user authentication, Reputation Network, etc. The user-friendly software is in high demand because of its automatic containment and intelligent filtering features. A centralized management console helps allocate and apply different levels of security to cater to the different kinds of demands that come from employees representing various departments in an organization.
MailWasher spam filter
MailWasher helps users preview emails before they are sent to the inbox. This free anti-spam filter, which is excellent for Thunderbird, also works for Windows Live Mail, Outlook Express, etc., and functions in desktop computers and mobile devices. MailWasher has an advanced paid version as well.
Preventing Thunderbird from overriding external spam filters
To prevent Mozilla Thunderbird from overriding external spam filters and to get Thunderbird to accept and use spam filtering scores created by such an external spam filter, follow these steps-
Open the spam filter settings for the chosen email account in Mozilla Thunderbird.

Go to Preferences > Account Settings > Junk Settings

Make sure you check Trust junk mail headers set by: and see the list under Selection.

Choose the spam filter that you are using from the list.

Click OK.
Related Resources:
What is Spam Filter and How it Works? | Types of Spam Filters Overview