Best Mobile Antivirus Guide – What You Should Know About Mobile Security App?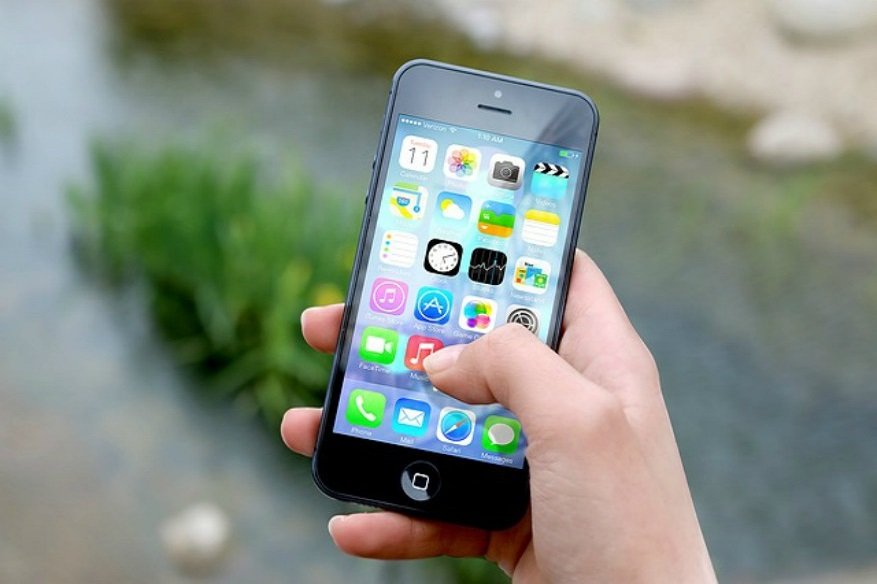 Nowadays, the mobile phone industry is growing every year and it also uses more advanced technology, applications, and features. Even so, still it became prone to hacking, malwares and even scamming that many people should be aware of. That is mainly because hackers and scammers target millions of mobile users to become a victim.
That is why it is highly recommended to search for the best mobile antivirus and install it on your mobile phone for your security and protection purposes. There are lots of software applications that could be perfect for your mobile phones and even applicable to your tablets or laptops too. You can find free and paid security antivirus apps that you can use for your mobile security. You can find more if you will continue reading.
Why you should install a mobile security app?
Since smartphones have Internet access, it becomes open to any kind of hacking, viruses, and malware, if you are not fully aware of protecting or securing it.
If not secured with any mobile protection apps, your smartphones, tablets and even laptops could be accessible to hackers and scammers. The results could be an annoyance and hassle for you that there is a possibility of deleting all your information, hacking your accounts, data breaching, and worst is scamming. Of course, you do not want this to happen to you.
Thus, it is highly recommended to always make your smartphones or tablets to be updated with its recent software apps. This could help you to fix and repair the system of your mobile phones as well as updating the old into a more advanced and secure system.
Always do the backup for your important information such as videos, photos, files, etc. Also, I have given an example of the built-in security protection for your Apple iOS and to your Google Android smartphones below.
Do you need mobile antivirus for your Android?
Yes, you will need one, either free or paid antivirus app, you need to make your Android devices be secure and protected from viruses and malware.
Even though Google Play Protect is the best features that makes your mobile phones virus-free, still it is highly recommended to have the best mobile protection app for your Android. The Google Play Protect is a security center that you can easily download legal or compatible applications for your smartphones.
It does not support any apps that are not trusted as well as not compatible with its software applications. This is perfect because it automatically works on without requiring the users to switching it on or off. Despite that this Google Play Protect was designed for protection in Android, still, some users have experienced slow detection of malware and viruses on their smartphones.
Do you also need a mobile security app for your Apple iOS? 
Apple iOS is more impenetrable compared to the Androids devices. That is because of the Apple iOS built-in security protection that is being implemented and administered by Apple. It offers more locked down features compared to Android mobile phones. Also, all of its software applications come at Apple's App Store where they have first checked the apps for the security of its users.
It is not highly recommended to use iPhone protection app, free or paid to your Apple iOS, but it is needed that your iPhones should be updated with the latest software or app updates. Also, you need to be aware of some scamming operations online such as the entering on the fake e-commerce or shopping websites that only uses your information to scam your accounts.
What are the best mobile security brands best for your mobile phones?
If you are looking for the best mobile software app brand, then you should consider checking out the big brands of PC antivirus software too. They also offer mobile security apps just like on their PC security protection software. Such examples of the big security software brands are the Bitdefender, Avast, McAfee, Norton, Trend Micro and Kaspersky. There are some offers also on unpopular mobile security brands such as the 360 Security, Lookout, and Webroot.
Usually, these brands offers paid or premium security software packages that prices range from £5 up to £50. You can also choose or try the free antivirus security that they offer. Usually, brands such as Webroot Security Free, Avira Antivirus Security 2018, Norton Security and Antivirus, Bitdefender Antivirus Free, and Sophos Mobile Security offers free mobile security packages.
But if you are looking for the best and extra protection for your mobile phones, then go for the paid packages because surely you will be securely protected by its specific features and protections. You can always choose to try free mobile protection apps for your mobile phones. At least, you are aware that there is a free installed antivirus that reminds you to not getting involved on that website because of malware being found on it.
Do you need to choose the paid mobile security package? 
The answer is it depends on you. If you think your Android or Apple mobile devices are too important or too valuable for you, then surely choosing the paid mobile protection app is your choice. Paid or premium packages offers more security features compared to free package offers. Usually, they come with more useful and helpful features just like cloud-based or online back-ups of your important information and even eliminating stolen mobile devices.
Free mobile security apps that come from popular software brands such as Avast, BitDefender, McAfee, Lookout, and AVG offers great basic features that are useful to its users. If you are just looking for protection against malware, then these free antivirus app could perform great because it offers basic tools to detect malware sites. Only, you need to know that these free antivirus apps have limitations on time and features. Thus, just in case you are not happy with its service, then you can always check the options of the paid or premium packages they offered.
You can always find different user reviews online for the best free and paid mobile software apps.
So, what are the different mobile antivirus features that premium apps offer?
Here are some examples of the best features that surely you will find it useful for your mobile security and protection:
Anti-phishing – detects unreliable websites and preventing you from accessing it because it might harm your device or breach data.
App lock – provides password lock that can protect your mobile device from its different users.
Backup – backup your files and other important information through saving it on cloud storage and even to your mobile device. Usually, this backup feature happens when you schedule it doing it when you will perform the remote wipe. This can be restored only on the compatible device.
Call/SMS blocking – filtering out and blocking the voice and text messages if they come from suspicious numbers.
Parental controls – prevents to access parental guidance content.
Privacy adviser – checking out the different applications that you download to your device and scanning it to determine which one requires more access.
Remote location – you can find your mobile device location on a map through the GPS.
Remote lock – this features prevents unauthorized access to your mobile device through locking it down remotely through SMS or web interface. Other app features offer more customized screen lock information that might display the contact information of the owner for a safe return.
Remote photo – this feature helps you to identify unauthorized users of your mobile device through taking pictures and sending it back to your email or through taking pictures if the wrong password failed many times.
Remote wipe – wiping all the contacts, photos, calendars, memory card and other important information in your mobile device just in case it was lost to preserve your privacy of information.
SIM lock – locking down your mobile device when the time that your sim card is being removed.
Uninstall protection – This will prevent hackers to bypass your installed mobile security software and to delete all your data. It requires a password to delete the applications.
Related Blogs:
5 Mobile Security Threats That You Should Be Cautious of in 2018