Defining Data Classification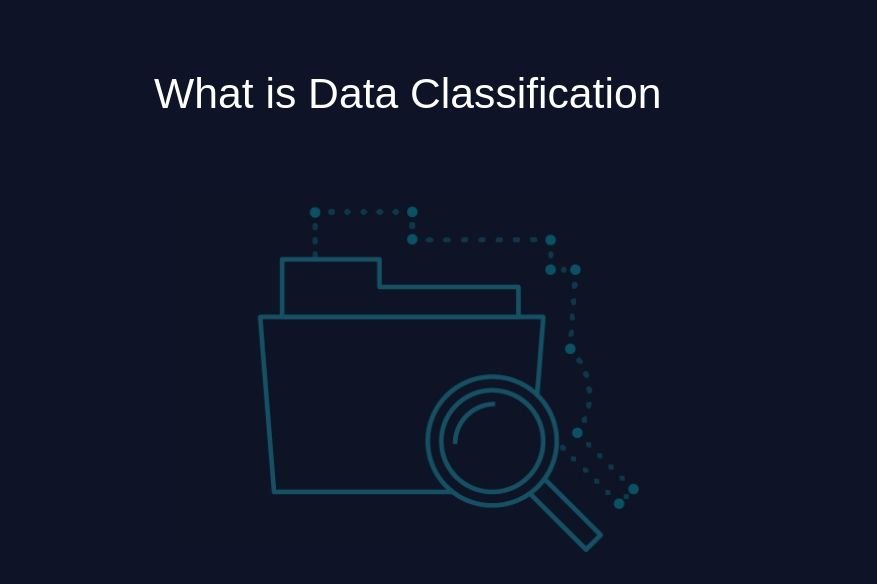 Broadly defined, data classification is a process wherein data is organized by categories relevant to the user or organization. This is done for efficient use and protection. On a simple level, this classification process makes it easier to find the right data and retrieve them. This process is particularly important when it comes to data security, risk management, and compliance.
Data classification basically uses tagging in order to make data easier to track and search. This also removes duplication of data, which can affect storage and back-up costs and slow down the entire process. Even though the data classification process seems technical, it is important that the leadership of the organization understands the topic well.
Why Should You Do Data Classification?
Over the years, data classification has improved drastically. The technology used today is for various purposes, which usually supports data security processes. However, data can be classified for different reasons, which includes having easier access, maintaining regulation compliance, and meeting other business or even personal goals.
In other cases, data classification is a regulatory requirement wherein data should be found and retrieved within a specified timeframe. For data security purposes, data classification is useful in facilitating proper security responses, depending on the type of data being retrieved, copied, or transmitted.
Data Classification Types
Several tags and labels are always involved in data classification to define the type of data, its integrity, and its confidentiality. Sometimes, availability is taken into consideration when doing data classification. The level of sensitivity of the data is also classified based on its importance, to correlate the security measures needed to protect it.
There are three basic types of data classification considered standard within the industry:
Content
This bases classification on content by inspecting and interpreting the files for sensitive information.
Context
This is a classification based on the application, use, location, or creator of the file. It can also use other variables that are indirect indicators of sensitive information.
User
User-based classification is dependent on the end-user selection being manually done for each document or file. This relies on the user's knowledge during creation or editing to flag sensitive documents.
These types of data classification can be right or wrong for a business, based on the need and the data type.
Data Classification Example
One example of data classification by an organization is tagging data as public, private, or restricted. In this example, public data represent files with the least sensitive information and require the least amount of security. Restricted data, on the other hand, are the exact opposite. They require the most security, as they carry the most sensitive information. This is a normal starting point for many organizations when it comes to classifying their data. Additional variables and tagging procedures can then be used as relevant to the enterprise.
And of course, the most successful data classification uses follow-up processes, as well as frameworks to ensure that data are kept where they should be.
The Process of Data Classification
The process of data classification can be complex and quite cumbersome at times. This is where automated systems can be used to streamline the process. However, an enterprise should determine the categorization and criteria used for classifying data. They should understand and be able to define the objectives, as well as outline all the roles and responsibilities of each person maintaining the data classification protocols and the people who implement the security standards.
Each policy and each procedure should be properly defined and documented. For example, every category should have an explanation of the types of data under it. This should also include required security procedures and rules whenever data are retrieved, transmitted, or stored under this category. It is also important to note the policies for potential risks and security breaches.
GDPR Data Classification
When the General Data Protection Regulation came out, data classification became more important than ever for companies that use, transfer, or otherwise process data from citizens of the European Union. It is important that these companies follow GDPR data classification regulations by providing proper data tagging and security.
On top of that, GDPR data classification demands higher levels of security for personal data. An example is that GDPR explicitly prohibits any company from processing data regarding racial or ethnic origin, religious beliefs, political opinions, and philosophical beliefs. By classifying data properly, organizations can reduce the risk of compliance issues from GDPR data classification.
Steps for Proper Data Classification
Know the current setup of the data. Take a look at the location of all current files and documents, as well as regulations of the organization. This is a good start for effectively classifying data. You need to identify what data you have before you can actually classify them.
Establish policies on data classification. Staying compliant with the principles of data classification within the organization can only be done if you create the proper policies. This should be your top priority.
Organize the data based on the policies you've established. Decide on the best way to use tags based on sensitivity, privacy, and content.
With data classification, you can establish a clear picture of what data the organization actually has. This allows you to have complete control over the data and understand how to access what you need when you need it. On top of that, this allows you to provide proper protection and cap off potential security risks. All in all, data classification provides a proper framework that facilitates protection and compliance.