Digital Transformation and Implementation of Information Security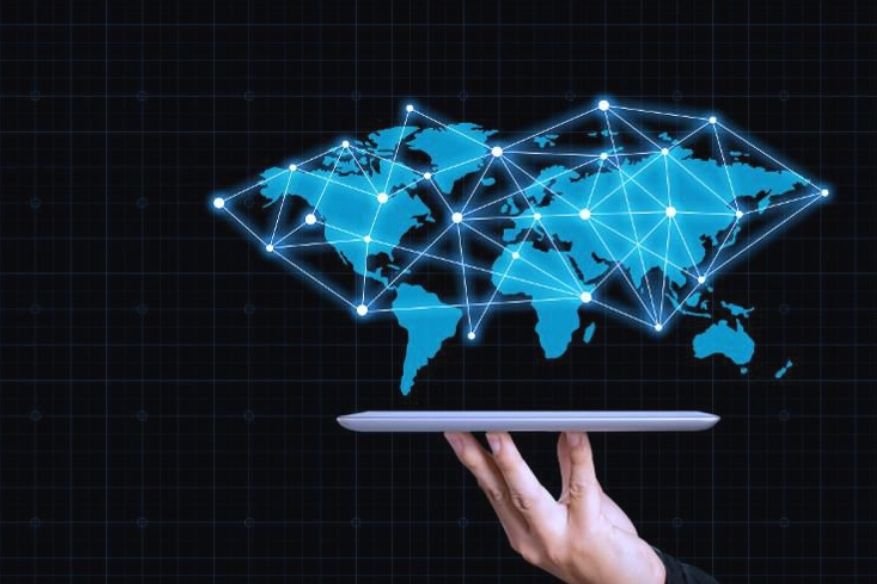 Security has been a major concern for everyone recently, especially for companies that use technology as the main component of their service offering. The increasing pressure of consumer expectations is driving many businesses to offer customers and members the desired digital and fast processes. However, alongside this new technology, today's consumers also want to be sure that their information is protected from hackers and other security threats.
Digital transformation is also something that businesses should consider with the existing platforms, information flow, and storage, and to evaluate ways to improve functionality, while improving the protection of important data.
The organization needs to take many steps to improve the security and compliance of information. Successful changes must combine the right mix of content services to enhance security while evaluating, and modifying various processes that generate information and use in the enterprise.
Capture information securely
Most of the features required to improve information security and compliance, are available in document management solutions that allow businesses to store, and transparently access information.
This leading-edge solution includes intelligent capture, a powerful tool that allows automatic classification of data during capture, and allows organizations to implement security policies while accessing documents, and storing the data in the organization.
Version control ensures that the correct version of the document is processed or created when the document is electronically displayed. This is important to ensure data processing. This also has indirect benefits for safety and business management. It ensures that updated policies are in place and that the most recent and accurate versions of documents are available for audits and reports.
Records management and storage, another key feature of the content service platform, automates the process of preparing documents for the report as official digital records for retention in case of a data breach.
Automatically classifying data during capture is another step in this process that enables organizations to automatically apply security policies, as they are created, or at any point in the lifecycle of the document.
Data masking allows you to automatically hide personal or confidential information in business rule documents. This should be used by any service that has confidential information, whether it's customers, employees, or corporate finances. Hiding sensitive data reduces the risk of internal and external attacks: in cyber-remote attacks, data is much harder to find and is covered by internal staff who can use it for personal use.
Keep unstructured data away from the risk management system.
There has been an explosion of unstructured data in recent years. This can be done in the form of multimedia files, audio, images, and presentations as well as web pages. In general, this proliferation result in the dissemination of important information in the enterprise and often results in the creation of unstructured data files that exist in many systems and applications. This makes access to data more difficult, harder to find and ultimately less productive. It also means that the data is at higher risk because it is less likely to be part of the appropriate security plan.
E-mails can be a very risky area for some organizations in the sector, such as Mortgage brokers, investors, construction companies and financial institutions that have to send and receive large amounts of financial documents. Using unsecured personal email accounts to exchange documents and financial information is very risky because many of these organizations often try to hack email and phishing accounts for financial details.
Minimizing the point of contact with information is another important area that can lead to better data management in organizational transformation. Whenever an employee must "touch" a document or file, when it must be opened, sent or modified physically or virtually, it is considered the point of contact for information and is the highest level at that time. To reduce human interactions with files, automation and system integration are essential to streamline processes across the enterprise, which reduces risk. Fewer touch points of contact mean fewer opportunities for IT attacks and has the advantage of speeding up the process.
Vulnerabilities often occur on obsolete platforms and applications. Workflow automation, robotic process automation, and system integration, reduces the need for human intervention, increase the speed and accuracy of traffic in organizations by automating the flow of information and enabling system to exchange information "on demand" with strict rules for the management of each transaction. Therefore, consolidation of the system is necessary to eliminate these threats. Information stored or enabled by an excessive or obsolete system slows down not only the enterprise information management environment, but also adds unnecessary touch points.
Content service solutions can provide case management tools that standardize the data management process and provide transparency and accountability. Each information, transaction can be monitored or audited, which helps employees and more comprehensive content service solutions to use this information
Finally, content service solutions help secure a business's digital transformation by automatically distributing security policies and workflows, and tracking security and compliance strategy detection as it is implemented throughout the company. This consolidates the corporate governance of the security plan and also provides evidence of due diligence in litigation or audits.
Cultural turmoil also offers the opportunity to consolidate better operations in the enterprise and to put in place structures and practices that allow for more efficient and secure use of business information. Hence, security must be paramount at all stages of organizational development. Improving governance and information security must, therefore, be considered a top priority for a successful digital transformation, which will enable the company to have a strong digital resource future. Therefore, it is very important to select a content service platform containing these security features.