Will ExtraTorrent Make A Comeback On The Internet?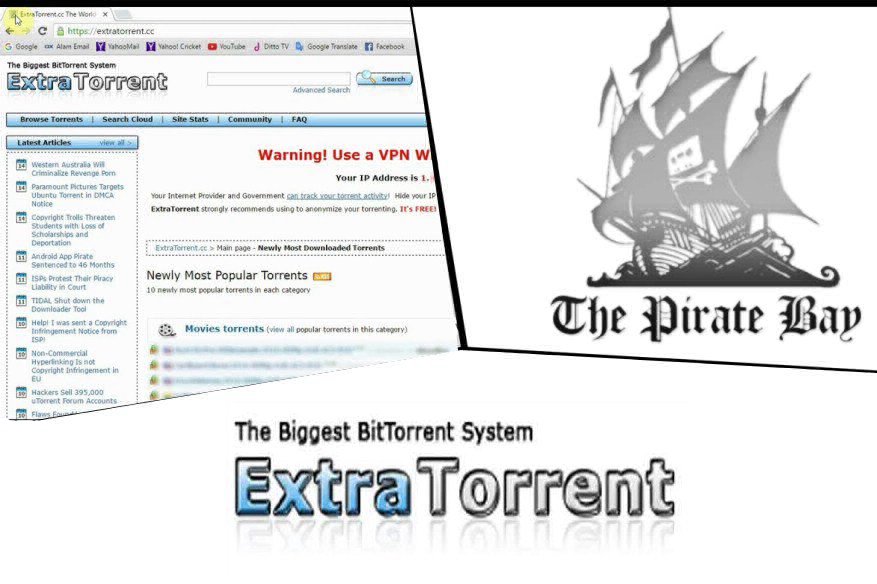 The torrent world started buzzing in 2017 when the popular site, ExtraTorrent, was pulled down, and only a vague message was left to address the thousands of bewildered site fans. It now appears the folks at ExtraTorrent were not keen to quit the space and have resurrected the site as ExtraTorrent.cd.
This move was similar to that of KickAss torrent, who restored their site with a new URL and all data intact. A message was recently sent to the world claiming ExtraTorrent is very much alive and raring to go.
It reads, "We are a group of uploaders and admins from ExtraTorrent. As you know, SAM from ExtraTorrent pulled the plug yesterday and took all data offline under pressure from authorities. We were in deep shock and have been working hard to get it back online with all previous data. We have successfully resurrected it back to its glory at extratorrent.cd with all available data. It's live and new data are continuously being updated. Some small features are not yet working, and we are getting it fixed as we speak. Our group had previously resurrected The Pirate Bay and KickAss Torrents (as kickass.cd) when these went offline. These sites are our home, and we won't let anyone destroy them."
Fear about proper security always lingers when torrent sites resurrect themselves, primarily because users risk buying something from authorities posing to be members of the gray market. Using a VPN for suspicious activities is fine; using resources through law enforcement is too much. It is unclear whether ExtraTorrent.cd is genuinely here to stay or only temporarily—time will tell. But based on the visuals, it appears to be meeting the overall standard of a quality torrent site.