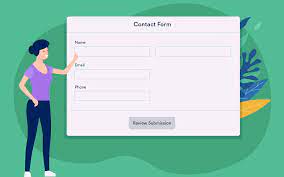 Are you looking to have people sign up with your company or respond to your survey questions? There is a new, less-hassle way to gather the data you need, and that is through a form submission.
Form Submission Meaning
It is the process of taking and recording people's responses sent through your online form builder. Every time individuals fill up a questionnaire, survey, order, or registration form, they have to click the "Submit" button. After which, their answers go directly to your database.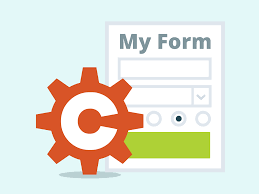 Using an online form maker, you can conveniently collect information from people no matter their location. As long as they trust the security of your platform and have a stable internet connection, they can execute form action and submission.
Lucky for you, creating web forms is easy – you don't need to have expert coding skills to do one! There are many robust form providers you can leverage. They allow individuals and businesses to create and customize their forms using simple and advanced functionalities.
Read some of the most popular online form providers.
Google Forms
Google Forms enable you to build simple answer sheets for any occasion, ranging from quick polls to subscription forms. You can list questions in different styles such as multiple-choice, dropdown list box, checkboxes, long & short answers, and the linear scale.
If you want an enticing form, this application lets you add a personalized logo, insert photos or videos related to your questions, and customize your form's theme and color. Sharing your web form is easy as it provides you HTML that you can embed into your website.
Wufoo
Wufoo comes next on our list of impressive form builders. It provides a straightforward form method and valuable functionalities to whip out a beautiful answer sheet. You can drag and drop designs anywhere on your form and add payment processing if needed.
This application has over 400 templates to choose from, and its detailed reporting capabilities are a sight to behold. You can share your finished web form through social media or your website.
Finally, Wufoo makes your form flexible by implementing conditional logic in your form questions. Free users can make up to five kinds of web forms containing ten fields each, with the power to receive up to 100 form submissions.
Typeform
If you're looking to have an upgraded online survey, Typeform is a great option. It can make unique web forms with a beautiful and seamless user experience. It allows you to do sophisticated and straightforward form fields.
Typeform knows a thing or two about versatility as it lets users build a simple registration form or a detailed quiz. Price starts at $25 with 100 form submissions. You can receive features with the most basic plan, such as unlimited questions, conditional logic, file uploads, payments, and email notifications.
Formsite
Formsite not only lets you collect essential user data; it also receives payment for your business. Its checkout feature can handle payment transactions via PayPal and Authorize.net. Alternatively, it accepts payment from credit cards and checks.
Formsite has an easy interface to design your web forms easily. You can customize themes, add multiple pages, embed the form into your site, and calculate values or scores, among others.
It doesn't ask you to register for a locked-in contract, so you can upgrade, downgrade, or cancel at any time. Its most basic plan costs $21, which can receive 500 form submissions.
Cognito Forms
Compared to other form makers, Cognito Forms offer many free features. It integrates payment processors, repeat sections to minimize work for respondents, and the ability to save forms and come back to them later.
You can also put your online form on your website by embedding its provided HTML link or sharing it through your social media. You can create unlimited forms and collect up to 500 form submissions every month as a free user. However, there's only 100 MB of storage available.
FormBot
FormBot has a user-friendly and intuitive custom builder. You can drag and drop elements into your form and choose from a wide range of templates it offers.
FormBot can securely accept and process online payments without limits on the number of transactions. You can also integrate it with partner applications to automate complex tasks like data analysis.
This platform lets you put several form fields and apply conditional logic. It will show or hide fields depending on the user's answers. As a result, you can personalize the form based on the user's needs.
Takeaways
To develop a range of forms for your business, you may choose among the providers we've mentioned. With their ability to receive form submissions quickly, you can capture leads in no time. Contact FormBot today to get started!