What is an Online Form Builder and Why Do You Need It?
An online form builder is an application that helps gather feedback, valuable data and even collect payment without the help of experts. Most form makers also feature a drag-and-drop interface, allowing users to build forms as quickly as possible.
The best part of it? Form builders don't need users to write a single line of code to embed it on their website or share it on various social media platforms.
This article will help determine which is the best online form builder for your unique situation and goals. But before we arrive at that, it's crucial that you fully understand its functions and benefits first.
What is an Online Form Builder?
Any organization needs to set up a form to get honest feedback and reach its target market. Online forms also allow businesses to gather valuable information on improving their products and services. It also enables enterprises to analyze their current situation and reevaluate their business decisions.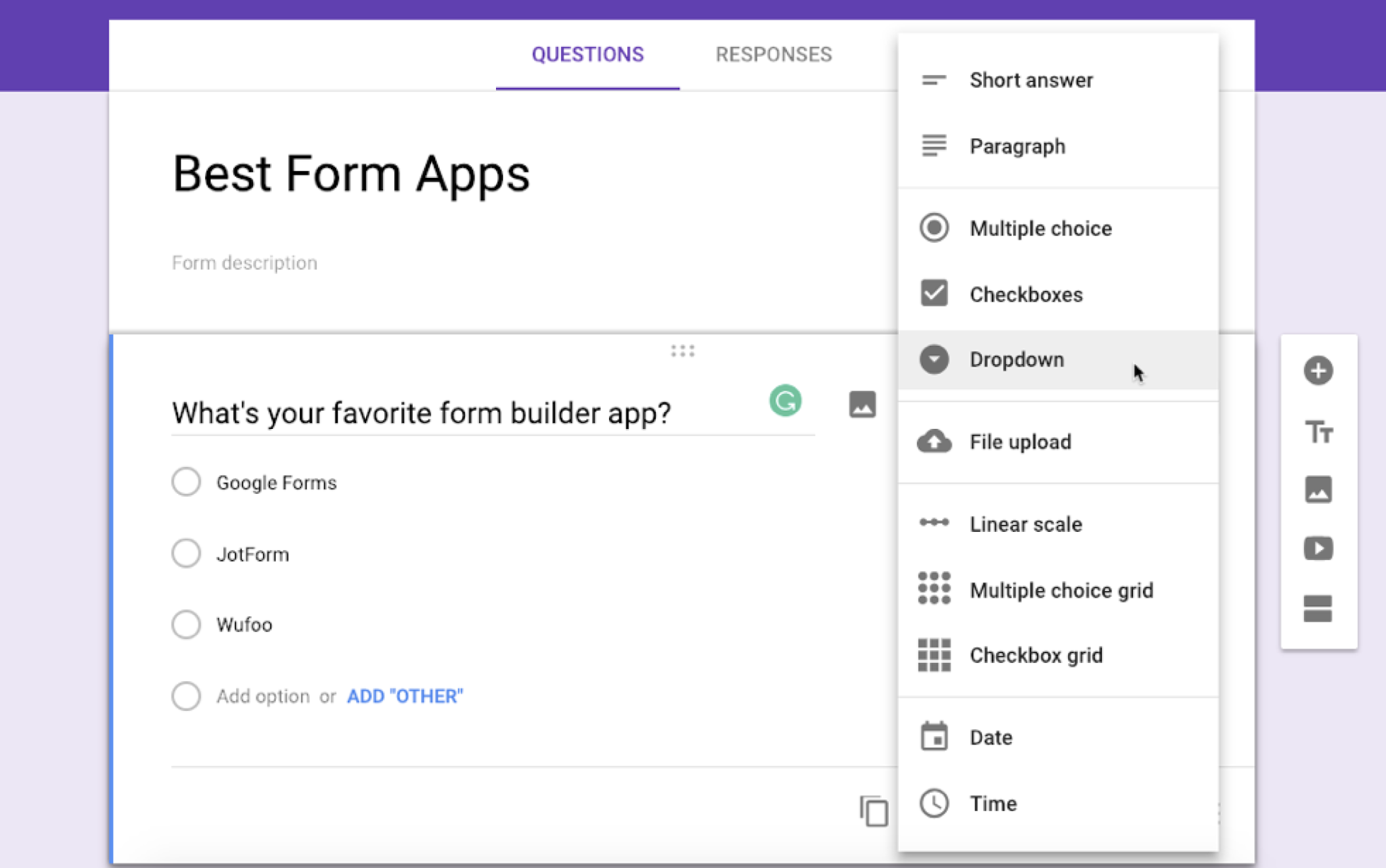 It is also valuable for creating a database that can nurture to turn highly qualified leads into actual sales. Moreover, building forms now and then won't only help sell products and services but also enable businesses to strengthen their relationship with potential customers.
An online form builder is also user-friendly for both respondents and users. Businesses that need valuable data only need to find the best template that suits their campaign, customize its questions, and interpret respondents' collected data and insights.
Meanwhile, respondents can easily share their experience with an organization through answering forms. They can do it at their most convenient time, and they can answer them via PC or smartphone —depending on their choice as most online forms are compatible with both devices.
Benefits of an Online Form Builder
Your fate depends on customer satisfaction, and launching online forms will help determine how you can do better in the market. Good thing, you can find a free online form builder with a database. 
Through these tools, you can improve customer satisfaction by taking notes of their concerns. Hence, it allows you to address most customers' needs and demands. And since they have a database, you can touch bases with the respondents, show them that you have already improved your products and services, and turn them into paying customers again.
Moreover, unlike traditional forms, an online form maker delivers a hassle-free process that can be shared on several platforms, including your site, social media channels, and other friendly websites that can accommodate your form.
You can expect more audiences to see and respond to your form, designed for a specific campaign through this benefit.
Which Online Form Builder Suits Your Goal?
Typeform
Compared to other form builders, Typeform allows you to have a conversational form with your respondent. Moreover, it captures contextual information through its immersive interface. Another unique feature of Typeform is that it focuses on one question first, flashing one question at a time while blurring out the remaining.
Ninja Forms
Meanwhile, Ninja Forms delivers easy WordPress plugins, allowing most users to create an online form that matches their website. Moreover, this drag-and-drop builder can intelligently match the styling of your WordPress website and your web form, providing you with brand consistency.
Google Forms
It comes with the essential features that you need in an online form builder. Nothing fancy. However, it allows you to create an easy-to-use, accessible, and convenient form. You can also put it on your website or share it directly with your target audience.
JotForm
It is a user-friendly tool that produces beautiful forms. In addition, it allows users to customize their web form, making sure that it matches your branding and is aligned with your campaign goal.
Introducing FormBot: A New Online Form Builder Made for Your Needs
FormBot is an easy-to-custom builder that offers hundreds of templates suited for your campaign or goals. Whether you want to get feedback or generate leads and convert them into actual sales, this form maker will neither require you to sign-up nor ask for your credit card details. It is groundbreaking, as various form builders need users to subscribe to their plans to enjoy its valuable features.
If you're thinking of creating an online form, consider building one through FormBot. It is a drag-and-drop form builder that allows users to add appropriate fields. In addition, you can embed your newly created form on your website or share its link on social media, allowing you to reach your target audience wherever platform they are active the most.
FormBot is also a great tool to understand your audience as it doubles as your front-end data collector. Not only that, but it also helps analyze valuable data shared by respondents with you. Through this ability, you can create a conclusion and improve your products and services according to the answers you'd get from your respondents.
Want to create an online form? Get started here.