Generate Virtual Online IDs, Prevent Attacks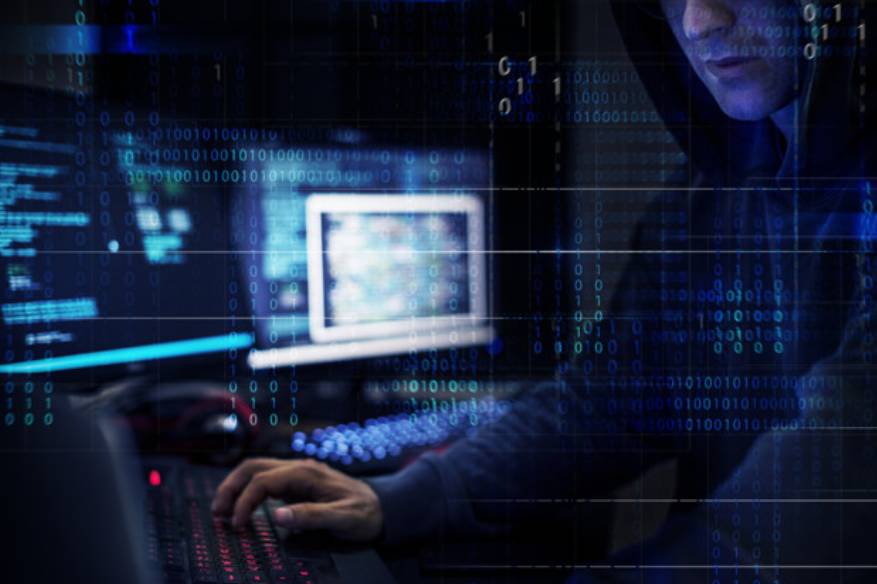 Giving out your email address or phone number when signing in for an online service could land you in trouble. You might end up being a victim of a SIM swapping hack, with hackers taking control of your account by stealing your phone number and using it to bypass the text message-based 2-factor authentication.
SIM swapping attacks are now becoming quite common. Hence, it's indeed important that users take extra precautions to prevent this from happening and to safeguard their data from SIM swapping hacks. iPhone users will have a new authentication system that Apple plans to implement soon. For others, some precautions are needed…
Users can try prevention measures like using secure password authentication tools, setting up additional PIN protection on their phone number accounts through mobile providers, using a good password manager app etc. They could even use virtual online IDs and use the same to hide their identities. They could thus avoid sharing actual email addresses, phone numbers, card data etc with online services and thereby stay protected from potential cyberattacks and data breaches.
How do we generate virtual online IDs? Here are some useful tips-
Generate alternatives for your actual phone number
Instead of linking your actual phone number to online services' accounts, you could generate alternatives from online services like Google Voice, FreedomPop etc. While generating a Google Voice number can be done using an app on iOS or Android, it can also be done on the web. Here's how you can generate a Google Voice number on the web-
Sign in on voice.google.com with your Gmail address.
From the digits available in the area code you desire, choose a number that you want.
You'll need to link this number to your actual number using a text-based confirmation.
Now you can use this Google Voice number to register or link to any online service or app. You can delete the number or change it when you want to, by going to the Settings page in Google Voice. Remember, only one Google Voice number is allowed to be lined to one actual phone number at a time.
Use different email addresses for online services, apps etc
It's always good to use different email addresses than your original, real ones to sign up for online services-related accounts, for accessing coupons, apps and other downloadable materials plus other such things. You could actually be creating separate email accounts that could be used for such purposes, including online registrations, accessing accounts for online services, for syncing your smartphone etc.
For temporary usage, especially where they don't need you to provide a permanent email address, you could even create fake email addresses using services like Temp Mail, Maildrop, Mailsac etc. These services provide inboxes that will hold emails temporarily, ranging from 10 minutes to a week. In such websites you could find a place where you can generate any email ID you want, without the need of any registration. While creating such IDs, always make it a point not to go for generic IDs; always go for some ID that's a bit complex and hard to guess. Once your purpose with these email IDs is served, delete them and then move on.
Just as in the case of passwords or Google Voice numbers, it's always good, from the security point of view, to keep changing your email IDs (especially those created for online services and such other needs) occasionally.
Be very careful while sharing credit card details with payment services
Payment services- mobile wallets or e-wallets, including Google Pay, Apple Pay, PayPal, Visa Checkout, Samsung Pay etc and bank-related payment apps do offer encryption so as to protect your credit card data from being seen by any third-party. But such wallets and apps too could be hacked and your credit card data breached. To avoid this, the best thing would be to set up your payment wallet using a secure Wi-Fi network, preferably your home Wi-Fi. If you aren't home, it's best to go for a VPN. Once credit card details are added to a mobile wallet or a payment service app, protect your device or smartphone using general security protocols. Lock the device or phone using a password, PIN, biometric key etc. There are some banks, just three in the U.S, that let users generate a random temporary virtual credit card, with a different number than your original credit card number, which you could use as a one-time payment solution. But this kind of virtual credit card, which could have a spending limit set for it, won't work at all places and at all times. Such solutions, being temporary, won't work out for items you could return and also won't be useful for reservations where you have to present the credit card later for verification.
Virtual IDs are always a good option, but, on top of all these, it's always good to follow best security practices including effective password management, being wary of spam emails, using trusted security software etc.