Google Chrome Warns It's Now Time To Ban Websites With No Https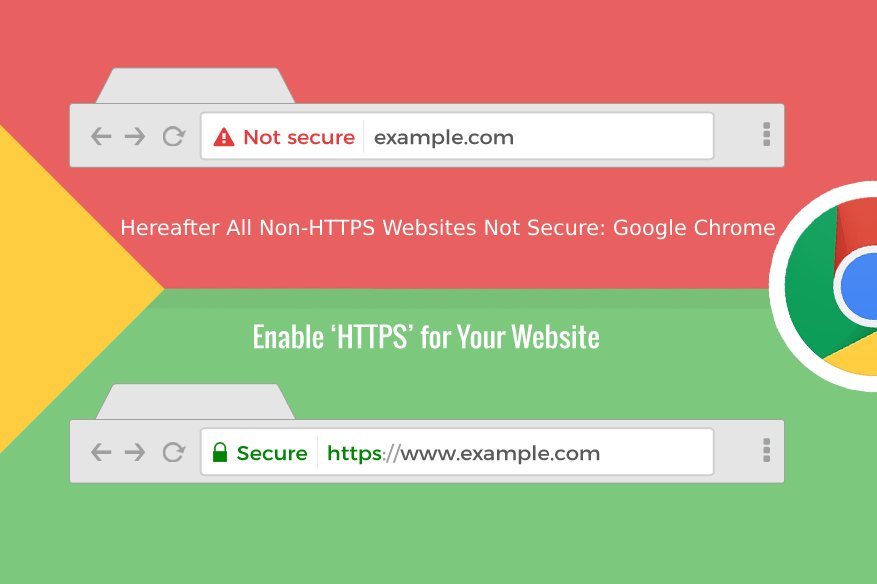 Google's Chrome Browser is now labeling all non-https website as explicitly "not secure." With the release of Chrome 68 yesterday, all http websites will now display the tag "not secure" in the address bar. Those sites with the proper http measurements in place will be unaffected by this move. For those who still don't know, https is a form of web encryption that secures the connection between websites and users. Websites without encryption are vulnerable to malware injection and subject to the various exploits of today's cybercriminals.
This larger decision occurred in February after Google announced a design shift in a bid to push more encryption on the web. Internet users have become familiar with the "not a secure" warning on login websites since 2016, which began the larger course towards encryption. The Google search engine has also been subtly pushing https websites over others for some time.
Termed "a milestone for Chrome security" in a recent blog post, Google has essentially elevated themselves to the next level with this move. They have conducted significant research into the encryption standards underlying https, even donating server time to demonstrate an SHA-1 collision last year.
Http certificates and protocols are widely available and often free of charge, either through content distribution networks like Cloudflare or public service projects like Let's Encrypt. That availability has spurred greater adoption in recent years. Google's own https statistics show that 84 percent of pages loaded by Chrome users in the U.S. are currently encrypted, compared to just 47% in July 2015.
Here's why adopting https for your website is important:
Improved search engine rankings
More security websites
Better website credibility and customer trust
Speedier processing
Safer, faster internet surfing
For more information, visit Google's tutorial and read up on how to properly migrate to an https website.