How Can Automation, AI, and ML Improve Cybersecurity?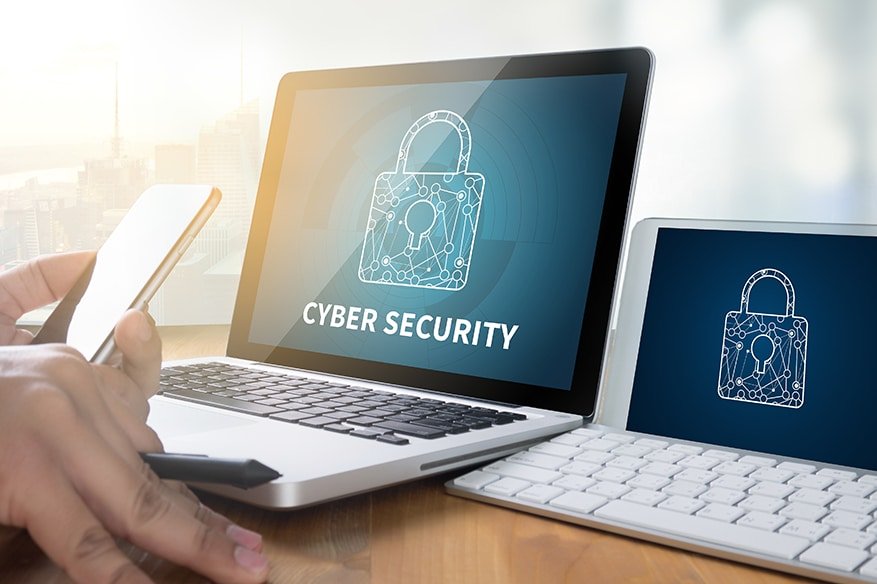 When it comes to strengthening the current cybersecurity practices employed in organizations today, one of the most significant steps that security teams can take is to amalgamate modern technologies into an enterprise's cybersecurity infrastructure.
Typically, organizations tend to rely on technologies such as artificial intelligence and machine learning – both of which have taken the cybersecurity world by storm – to amplify their organization's security culture.
Having said that, however, after going through an uncountable number of cybersecurity articles, we often found ourselves latching a net of disbelief each time there was a mention of some new way in which AI and ML had saved an organization from cybercriminals.
After a lot of deliberation, however, we concluded that the best way to scrutinize the legitimacy of the claims being made was to look at the common challenges and risks faced within cybersecurity, along with the potential that AI and ML have to solve these problems.
Moreover, in an attempt to provide our readers with highly accurate information, we've also elaborated on the claims we make later on in the article, with examples of AI/ML taken from the real world.
While we're on the topic of cybersecurity tools, it should also be mentioned that as the threat landscape continues to evolve and grow, with attacks increasing both in frequency, and sophistication – the employment of traditional cybersecurity tools isn't going to be enough to ward off the complex threats facing organizations today.
What Are the Most Common Pain Points For Cybersecurity Today?
As the world embarks on the path to a more digitized future, the advent and propagation of technologies such as the web, smartphones and the infinitely expanding IoT (Internet of Things), have had a profound impact on billions of users. As these pervasive technologies permeate every single aspect of society, the benefits they offer are heavily tainted by the increased digital footprint that is highly vulnerable to attacks and breaches.
For the modern-day enterprise, in order to maintain an edge over their competition, it is highly significant that they provide users with a tailor-made experience, which is typically reflected in their applications. Nowadays, a company without a customized application(s) is an enterprise that isn't doing so well. Having said that, however, the increased number of applications also accounts for a sudden spike in the vulnerabilities.
Typically, the most common reasons for applications vulnerable to threats catapulting is because of problems such as a severe shortage of cybersecurity talent, and the sudden cutting-down of application development costs through outsourcing. Though many businesses have kept operations in house and on-premise – eg, Google, Amazon, and Freshbooks – Since the insights generated by cybersecurity specialists are absolutely necessary for the creation and protection of software, a shortage of skills and funding results in the formulation of "bad" software.
Furthermore, the severity of these issues, when combined with the rather dreadful fact that application security and privacy is often overlooked by startups that lack the financial resources to address such concerns. The dire impact of the small enterprises foregoing cybersecurity is further made evident by the often quoted stat which states that 60% of small businesses close within 6 months of a cyber-attack.
And if that wasn't enough, since a majority of attackers have started to launch automated attacks, which has resulted in making the prospect of apt and timely response an almost-impossible task for security teams. Combined with the implementation of a poor cybersecurity strategy within organizations, which typically consists of a lack of a systematic risk-based security strategy and the wide skills gap in the cybersecurity industry – it's just a recipe for disaster.
How Can Automation, AI and ML Help With These Cybersecurity Challenges?
Up till this point, the picture that we've painted of the cybersecurity world shares quite a lot in common with the perfect Orwellian nightmare. And why wouldn't it?
With the most prevalent risks in the current IT landscape being the stealing of confidential information through phishing emails, it would be quite fair to say that the notion of security and privacy are slowly losing become remnants of the past.
Fortunately, however, as the threat landscape continues to evolve, so do the cybersecurity measures that can be employed to combat the arsenal of threats and vulnerabilities facing organizations today. The greatest weapons that security teams have today are artificial intelligence, and machine learning – both of which can be leveraged in a variety of ways to amplify security in an organization.
One of the greatest ways through which organizations can harness the power of AI and ML is by using the technologies as a means to generate an automated analysis of security alerts. Since there is no shortage of data in this digitized day and age, AI and ML can utilize all this data to formulate extremely valuable insights that spot unusual trends, behavior, and patterns. This method of fraud detection also plays a key part in combating financial crimes, since the conventional methods of cybercrime detection have proven to be ill-equipped. A study conducted by Will Ellis, an ethical hacker based in Adelaide, found that roughly 26% of the top online trading platforms in Australia – barely a quarter – use AI- or ML-based threat detection to protect their customers.
In addition to providing excellent analysis, AI and ML can also be utilized in improving the authentication measures in use today. When it comes to boosting security, one of the most significant ways through which organizations protect confidential information is by implementing robust password protection, authenticity detection, and multi-factor authentication measures. ML algorithms come in really handy since they can be used to classify the strength of a particular password, along with suggesting better passwords, that are difficult to guess, which significantly contributes to the security of an organization by making it much harder to infiltrate.
Another benefit of AI/ML implementation within an enterprise's cybersecurity infrastructure is that it equips security teams with an immediate response plan in the instance of a cyberattack. Along with enhancing the endpoint protection within an organization, the integration of AI and ML practices gives rise to a re-imagined notion of the SIEM/SOC platform, which also alleviates the data burden facing today's analysts.
And if all these examples weren't enough to convince our readers of the monumental potential that the amalgamation of AI and ML within organizations has to foster cybersecurity, here are some real-life examples to further validate our points:
Startup business, ShieldX Networks, claim that they've been using AI to streamline the process of identifying which security policies are applicable to which particular application. Previously, ShieldX had been relying on SaaS content marketing to share threat alerts, which has a 5-8x longer lead time than AI-based approaches.
Similarly, Versive, which is part of the highly exclusive banking sector AI vendor, offers an enterprise cybersecurity AI software, which secures an enterprise by utilizing anomaly, or fraud detection to identify network threats. According to the company's statement, AI-centric security software can aid financial firms and banks in adversary detection, and cybersecurity threat management.
A company by the name of Tessian, claims to harness the power of AI to provide email monitoring software that can reduce the possibilities of a phishing attack, by preventing misdirected emails through the use of natural language processing and anomaly detection.
Conclusion
At the end of the article, we can only hope that we've motivated our readers to include AI and ML as a more active part of their cybersecurity infrastructure. Having said that, if security teams realize the significance of AI and ML in securing an organization, enterprises can finally achieve a definitive level of cybersecurity.
Related Resources