ITAR compliance: What you need to know about the ITAR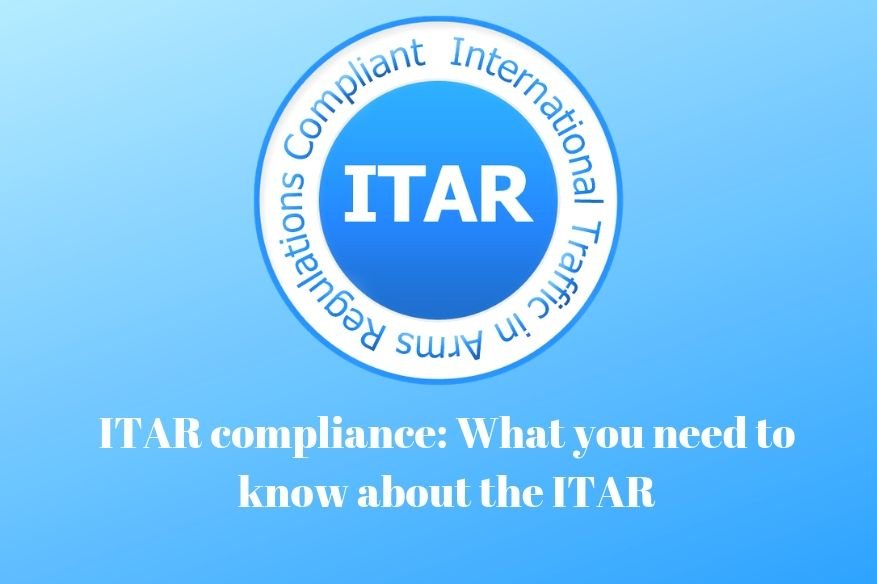 Like many countries, national defense is a top priority for the United States. National defense is such a critical aspect of U.S. policy that the U.S. government created the International Traffic and Arms Regulation (ITAR) and required specific companies to follow ITAR compliance.
ITAR definition
The ITAR is a U.S. export control law that regulates the manufacturing, temporary importing, brokering, and exporting of defense articles and defense services listed under the United States Munitions List (USML).
This means that companies engaged in manufacturing, temporary importing, and exporting of guns and other defensive technology under the USML must be ITAR compliant and registered with the Directorate of Defense Trade Controls (DDTC) under the U.S. State Department. It's important to know the nature of your business and what your obligations are under ITAR compliance. Failure to comply with the ITAR can lead to heavy fines and even imprisonment.
ITAR compliance
If the service of your company is covered by the U.S. Munitions List, it's crucial that you know what your obligations are under the ITAR to be ITAR compliant. ITAR compliance includes the registration of your business, maintenance of important records, and obtaining licenses and agreements for services covered by the ITAR.
1. Registration
Before engaging in services listed under the USML, companies must first register under the DDTC.
Registration is often easy. Companies just need to fill out a form and file it online with supporting documents, plus pay for the registration fee. Registration is just a means to help the U.S. government know who is involved in ITAR-regulated activities, and doesn't give the right or license to export and temporary import.
ITAR registration must be done annually.
2. Licenses and agreements
After registration, companies engaged in ITAR-regulated services need to obtain licenses and agreements before they can start providing their services. This is extremely important for ITAR compliance, as conducting ITAR-related activities without the proper license is a violation of the ITAR.
Companies who manufacture defense materials like guns and gun accessories don't need a license from the DDTC to manufacture. But companies who engage in exporting and temporarily importing defense articles will need to get a license from the DDTC. Brokers of defense articles and defense services will also need to get the appropriate license.
3. Maintenance of records
ITAR-registered companies are also required to keep records of their activities in case of inspection by the DDTC.
Records regarding all ITAR-connected activities, as well as fees and commissions, should be easily readable and stored in a way that it cannot be altered unless alterations made can be recorded in full detail.
Records of activities must be maintained throughout the validity of the approved license and up to five years after its expiration.
Final Notes
Though ITAR compliance can be demanding and take a great deal of hard work, it's important for companies that are engaged in activities covered by the ITAR. Strictly complying with the obligations and requirements set by the ITAR will prove fruitful to the health of defense-related businesses.
Also Read,
Russian Military Hardware Vendor Accused Of U.S. Espionage