Microsoft Releases First Preview Builds of Edge Browser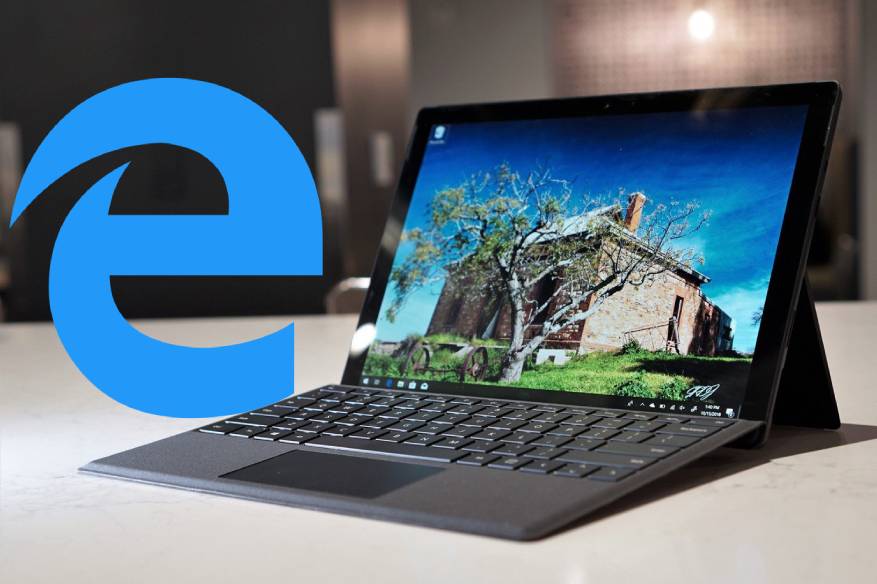 Microsoft has released the first preview builds of its Chromium-based Edge browser.
The release of the first Canary and Developer builds, which would be available for download on Windows 10 PCs, marks the next step in Microsoft's journey towards adopting the Chromium open source project for developing its Edge browser on the desktop.
In a blog post dated April 8, 2019, Joe Belfiore, Corporate Vice President, Windows, says, "In December, we announced our intention to adopt the Chromium open source project in the development of Microsoft Edge on the desktop. Our goal is to work with the larger Chromium open source community to create better web compatibility for our customers and less fragmentation of the web for all web developers…Today we're embarking on the next step in this journey – our first Canary and Developer builds are ready for download on Windows 10 PCs."
While Canary builds would be updated daily, the Developer builds would have weekly updates coming. Microsoft would introduce the beta builds later and eventually bring in support for Mac and other supported versions of Windows too.
In another blog post, the Microsoft Edge Team explains things further. The blog post says, "Every night, we produce a build of Microsoft Edge―if it passes automated testing, we'll release it to the Canary channel. We use this same channel internally to validate bug fixes and test brand new features. The Canary channel is truly the bleeding edge, so you may discover bugs before we've had a chance to discover and fix them. If you're eager for the latest bits and don't mind risking a bug or two, this is the channel for you."
"If you prefer a build with slightly more testing, you might be interested in the Dev channel. The Dev channel is still relatively fresh―it's the best build of the week from the Canary channel. We look at several sources, like user feedback, automated test results, performance metrics, and telemetry, to choose the right Canary to build to promote to the Dev channel. If you want to use the latest development version of Microsoft Edge as a daily driver, this is the channel for you. We expect most users will be on the Dev channel," the blog post further reads.
Both these preview builds can be installed alongside the old Edge browser and alongside each other for testing. The Edge browser test builds are currently available only for 64-bit Windows 10 and support both Microsoft's and Google Chrome's extension stores.
Microsoft had released the modernized Edge browser over three years ago, in a bid to reclaim its popularity in the realm of internet browsers> The results, however, were not that satisfactory and hence, in December last, Microsoft announced its plans to rebuild the Edge browser using the Blink rendering engine used by Chromium, instead of its EdgeHTML engine.
Chromium, the open-source Web browser project run by Google, powers many other third-party browsers as well- Opera, Brave, Vivaldi, etc. Microsoft has already been working with Google to help push Chromium forward. The Microsoft Edge browser on Android and iOS uses the Chromium rendering engine.
In his blog post, Microsoft Corporate Vice President Joe Belfiore says, "In these first builds we are very much focused on the fundamentals and have not yet included a wide range of feature and language support that will come later."
"Along with what's visible in the browser itself, we've also begun to make contributions back to the Chromium open source project. These include areas like accessibility, touch, ARM64, and others. We're working directly with the teams at Google and the broader Chromium community on this work and appreciate the collaborative and open discussions. We look forward to continued engagement with the community to progress Chromium in these areas and others, " Joe Belfiore adds.
Source: https://thehackernews.com/2019/04/chromium-edge-browser.html
Also, Read:
Microsoft Vulnerability Allows Unauthorized Browsing
Microsoft Fixes Actively Used Zero-Day Bug Once Again
The Contents Of The Microsoft January 2019 Patch Tuesday
Microsoft's Windows 7, 8.1 To Have Defender Advanced Threat