The Role of a vCISO in Enterprise Security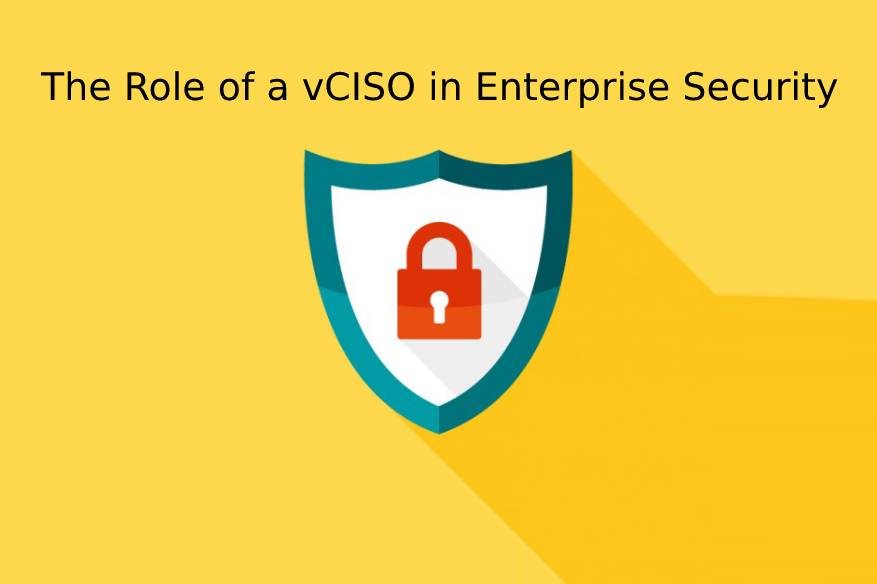 Cybercriminals try to find all ways to circumvent security solutions and the defensive measures adopted by organizations, and hence it is always important that business organizations have dedicated professionals to take care of cybersecurity.
It's often the CISO (Chief Information Security Officer) who is in charge of cybersecurity for most organizations. But in today's context, there is a dearth of talents in the field. Skilled and experienced security professionals who could work as good CISOs are hard to find. Moreover, for smaller businesses, there would be budget constraints that might make it difficult for them to employ an experienced professional as CISO.
Companies that find it difficult to get professionals with good expertise or companies that don't have the resources to employ a full-time CISO can think of other alternatives, most effective among which is hiring a vCISO, or Virtual Chief Information Security Officer. This plays a very important role as regards maintaining a company's cybersecurity posture and in helping the IT guys streamline and implement effectively the company's IT policies. Hiring a vCISO definitely is much more cost-effective compared to having a full-time expert on board. All the same, a vCISO would bestow upon any organizations all those benefits that a dedicated, full-time CISO would provide. Ensuring better cybersecurity, supervising the implementation of IT policies and security policies, securing sensitive data, making assessments of the company's security posture, dealing with compliance-related matters and such things are taken care of by the vCISO as well.
In the present context, when business organizations have to make the most of all available opportunities and emerging technologies, including the IoT, the cloud, mobile technology, etc, the role of a vCISO is critically important. On the one hand, if they work towards ensuring better cybersecurity for a company, on the other hand, they'd also double up as strategists who could help companies take care of clients' needs and customers' interests as well. vCISOs can play a very important role in the growth and success of SMEs (Small and Medium-Sized Enterprises) and they could even prove to be of great help to bigger organizations that fail to find experts for full-time engagement.
Qualities that a vCISO must have
There are certain qualities that an efficient vCISO should have. Let's take a look at some of them-
Should be a student at heart. Should be eager to learn about emerging technologies and the ever-evolving cybersecurity techniques and thus be a complete expert.
Should have the ability to understand an organization's inherent risks. Should also be able to communicate the same to the management and also suggest solutions for issues, if any.
Should be diligent and intelligent as well. A vCISO should have thorough knowledge regarding the basics of cybersecurity and related matters.
Should have strong communication skills. Should also have the capability to collaborate with all levels of the management and discuss different aspects of cybersecurity and also about the company's IT policies.
Should have the capabilities to communicate and collaborate with local law enforcement especially as regards reporting breach incidents.
Should have sufficient knowledge to contribute to formulating and improving the organization's IT policies.
Should be able to play a key role in training employees about cybersecurity.
Should also have a clear idea about the correlation between cybersecurity and sales.
Should know how to plan cybersecurity policies in accordance with the kind of budget that the company can afford.