What antivirus for android phones free and beneficial in 2021?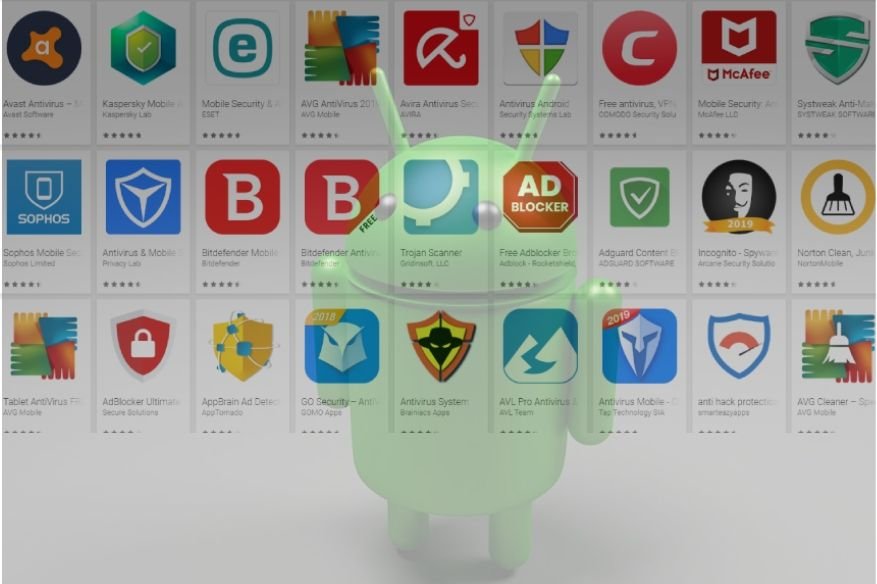 Dependency on Android devices is increasing across the globe. Invariable of the country and size, millions of users store hundreds of significant personal and professional data on mobile devices. There is a growing concern associated with the security of data from getting into the wrong hands. Meanwhile, most of us cannot depart our mobile phones even when we are vacationing and imagine a situation where it gets lost or stolen. Not to panic, there are many security applications for Smartphone which give you peace of mind from a security threat.
However, on a broader note, any Android user for the matter should be aware of the features that they need to have in the antivirus for android phones free and beneficial ones available online. If not, they might end up making the wrong choices. Besides the fact that protection software is more capable of detecting and clearing spyware, adware programs, and more. The protection software needs to be up to date to recognize computer virus threats on a timely basis. Any protection software that is not up to date doesn't stand a chance to protect the device timely. The most popular antivirus for android phones free ones is listed here, go through one by one and be benefited:
Best Antivirus for Android Phones Free [ Updated 2021 ]
The most popular antivirus for android phones free ones is listed here, go through one by one and be benefited:
Kaspersky Mobile Antivirus
SmrtGuard Mobile Security
Comodo free android antivirus is available on the Play Store, and it is one of the trusted names. The Comodo AV software packs a range of features committed to rendering top-notch protection to all Android smartphones. By far, there have been 1 million downloads on Google Play. As a result, we see that Comodo Mobile Security is the highest rated and best-reviewed antivirus for Android app that users love to download.
The Android antivirus is entirely free, which comes packing all the features that the user needs. This feature helps in keeping your device protected against any Android malware and virus. This free Android antivirus app offers one of the highest rates of detection of malicious Android threats. Thus, protecting your privacy and keeping your system optimized. If you are looking for the best free Android antivirus app for 2021, Comodo Mobile Security could be the one.
To give you a quick overview of the level of Android protection that Comodo Mobile Security can offer, here are some of its other features:
Safe Browsing – Be guarded every time you go online using your Android phone. With this feature, you can remain safe against a malicious website and phishing links.
Identity Theft Protection – Protect the privacy of your information. This Comodo Mobile Security feature will monitor suspicious activities on the Dark Web and alert you once any of your sensitive information is compromised.
Unlimited VPN – Maintain your online anonymity. By using Comodo's mobile VPN service for Android, you can protect and keep your browsing data 100% secure and private.
App Lock – Prevent prying eyes from using and accessing your apps. You can use this feature to block unauthorized access to an Android app that you want to keep private.
Bitdefender – antivirus for android phones free:
Bitdefender is popular in the cybersecurity community, and the free antivirus for android phones is exceptionally lightweight. It frees up system resources and saves on battery life. There is no need to schedule scans or run them manually to be safe. The app is downloadable and ready to use; there is absolutely no need for any additional configuration. The basic version packs real-time protection for Google's Chrome browser and anti-theft features and sign up for a free 14-day trial!
Avast Mobile Security – antivirus for android phones free:
Avast antivirus for android phones free packs essential abilities to create an app which works beyond a standard scanner. The free version has a call blocker, firewall, and an anti-theft system. This enables the owner of the device to remotely lock or wipe your Android device if it goes missing.
Before, the app used to be a paid version but is now free. One annoying feature is that it comes with a small monthly or yearly premium to remove these. The 'in-app locking' is a premium feature whereby the device needs a PIN before opening certain apps. As a result, it prevents malware from launching apps efficiently.
AVL – antivirus for android phones free:
Antiy AVL is a well-acknowledged antivirus which is good-enough to protect mobile devices from malware infections and other attacks. It comes with a powerful scanner which includes an antivirus database. Other notable features include a call blocker and anti-phishing. Overall, the software is light on the phone, so it doesn't drain much of the battery.
Lookout – antivirus for android phones free:
Lookout application is one of the best security packages for Android Phone. It gives you antivirus, firewall, and intrusion prevention services. This application is very light. When your phone is lost or stolen simply login into the web interface, and you can easily track down the location of your phone on a map. You can also take back-up of all your Phone data remotely.
WaveSecure – antivirus for android phones free:
WaveSecure is a handy Android security application similar to Lookout. When the phone is lost, you can lock down your mobile, and it becomes useless for the person who stole it. Mobile tracking facility called the Lookout helps track the mobile on time. Use the web interface to take a back of the phone data without any delay. One significant feature which is not available in Lookout is you can also wipe all your data from the phone remotely.
Protector – antivirus for android phones free:
Another important Android security Application is the Protector, but it is quite different from Lookout and WaveSecure. It protects your mobile using a password. The password protection feature enables you to lock your app or any specific feature of our mobile application. The mobile application will get completely protected and even uninstall it you require pin code. Its security feature is useful for many users.
McAfee Security & Power Booster – antivirus for android phones free:
A familiar name in the US and the rest of the world is McAfee. The Android security app – McAfee Mobile Security – is a much-welcomed software. The free features are tracking a lost device, locking it and wiping it remotely. When the device is stolen, the security app takes a picture of the person. The software scans apps to find out if any sensitive information is getting leaked, and automatically locks them if necessary. The antivirus for Android blocks potentially malicious websites and retains a blacklist of nuisance callers and texters for the users' awareness.
The free version of McAfee Security & Power Booster is downloadable. However, the paid premium version allows the user to remove ads and receive phone support as when required.
Kaspersky Mobile Antivirus – antivirus for android phones free:
Kaspersky is a popular Android antivirus software like Bitdefender. The free version of the Android antivirus software app comes packing impressive features. It is quick and precise in identifying the malware with a detection rate of 99.9%. The AV software functioning will automatically stop the user from accessing malicious sites or links before the user clicks through to them. The vital feature is support for Android Wear, which analyzes security management. The premium version of the security app offers extra security features such as anti-phishing, automatic scan, a significant function plus call, and text filtering.
Phone Spam Blocker – antivirus for android phones free:
The Phone Spam Blocker USA protects the privacy of the user from receiving spam calls or text messages. This app allows you to search for suspicious numbers to report new phone spam. The Android security app helps the user to restore the privacy and to avoid the identity from being stolen.
Super Security – antivirus for android phones free:
Super Security application gives a cloud-based antivirus engine which has a strongbox to hide the user confidential data. The features of the security cover a wide range, such as the anti-malware tool, a missing device-find back tool and a task manager. It is freely downloaded from the Web.
SmrtGuard Mobile Security – antivirus for android phones free:
The SmrtGuard Mobile Security is a security application that guards a phone against malware. This app is packed with other security features like anti-spam and anti-spyware to protect your mobile phone. Its other features are Find Phone via GPS, Remote Lock, Audio Ping, Call Blocker, and SimCard Guardian. This free antivirus application also secures a wireless backup.
Sophos Free Antivirus and Security – antivirus for android phones free:
The free antivirus app Sophos had earlier won the AV-Test award for best protection in 2015. Sophos scanner doesn't contain any adverts. It effectively blocks websites with potentially malicious content.
When the apps are installed, it is scanned for malware or otherwise harmful content, and it is quick to alert if there is a leak of any confidential data. The scanner can be scheduled to scan files and folders regularly. The malware database is updated daily, whereby it is ever ready. One unique feature of the app is that it includes a handy QR code scanner. This QR code scanner helps to set up secure Wi-Fi connections.
Related Resources:
Android Vulnerability Scanners