Top Five Antivirus Apps of 2021 for Your Android Smartphone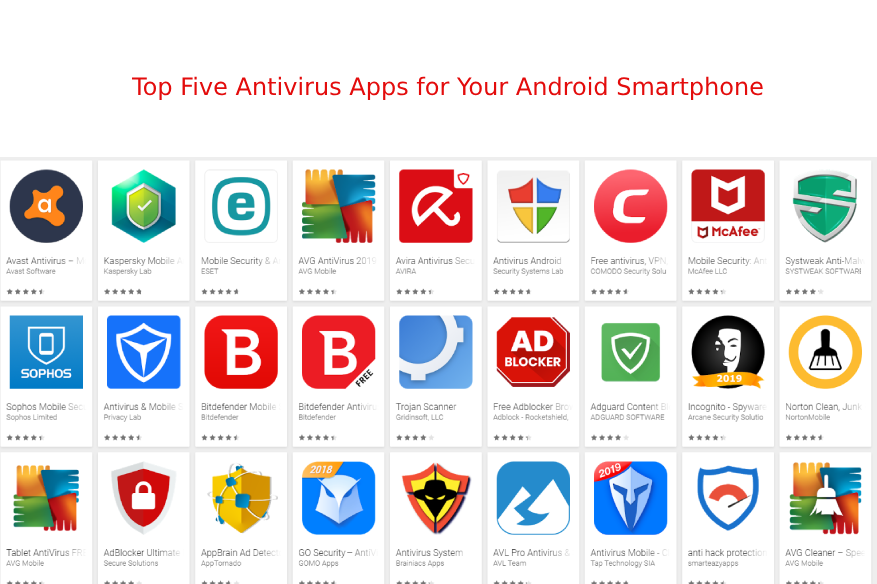 There's nothing quite like the gut-wrenching feeling of losing your mobile phone – be it down the back of the sofa, on a night out or otherwise. Our smartphones are everything to us these days, or at least they can be. Contactless debit cards, personal computers, dating simulators, entertainment devices. And you wouldn't leave your smartphone out to dry in the real world, so why put yourself at risk digitally? Here are the five of the top antivirus software apps available for your Android machine, from free to premium, to help keep you safe in daily life.
1. Avast Mobile Security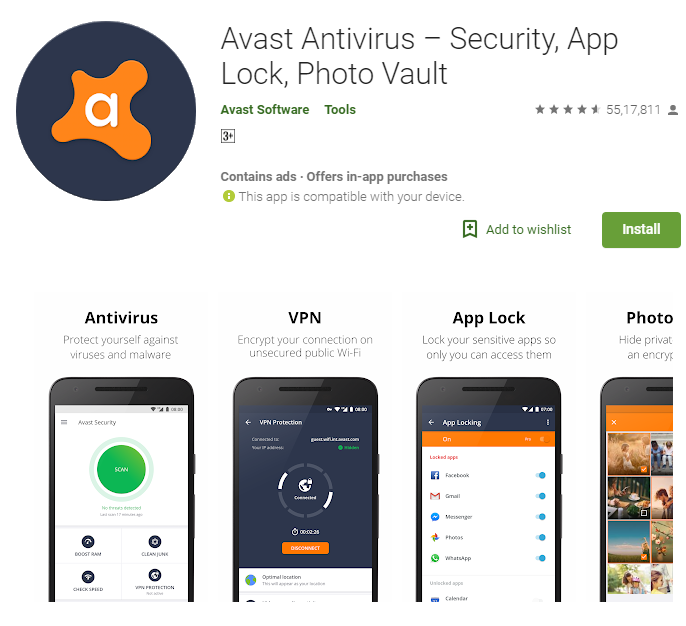 Avast's free mobile security app promises peace of mind for any and all users. At the swipe of a thumb, you can cleanse your Android device of any unwanted nasties, lock down potentially dangerous apps and take greater control of your digital privacy with Avast at your disposal. Notable features include a SIM security system, a photo vault (for any particularly delicate images) and a junk cleaner to help keep your phone looking and working at its best.
While the free version of Avast Mobile Security does contain ads, they're easily removed via a small in-app purchase and the software's 'web shield' service takes the old adage of prevention vs. cure to heart, ensuring safe browsing no matter where you find yourself online. Many games, apps, and email services will have their own inbuilt protection; a number of trusted bingo sites go to great efforts to ensure their content is regulated, tightly licensed, and secure, for example. But not all do, so it never hurts to keep yourself protected. An antivirus is there for your total peace of mind, to separate out the good eggs from the bad.
2. Malwarebytes for Android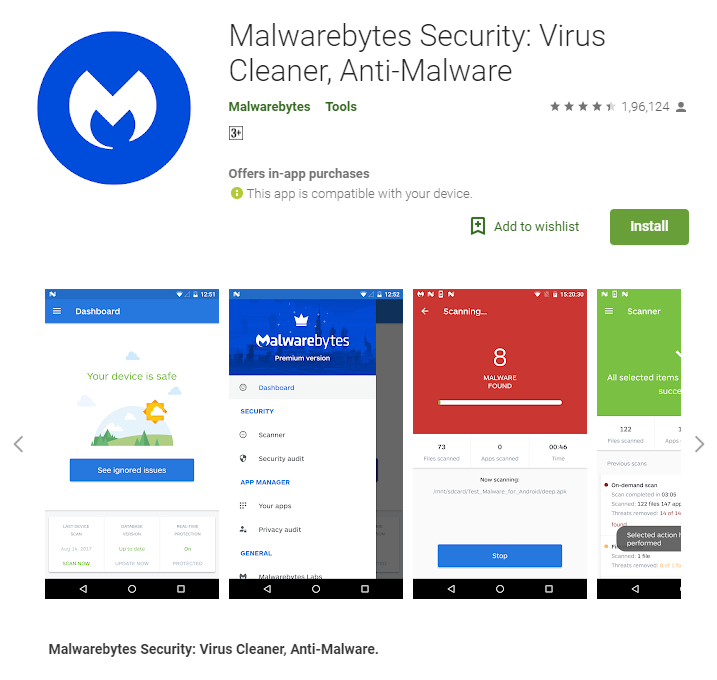 Malwarebytes has earned itself a much deserved stellar reputation for its antivirus services in recent years. Originally a free PC scanner and protection service, the Malwarebytes team has expanded its product and skill set to the Android market. Malwarebytes for Android passively and automatically detects threats on your device, then gets rid of them pronto before they can do any harm. Aggressive detection of adware and general funk helps keep things up to speed processor wise and a privacy audit keeps tabs on who's spying your information – with or without your permission.
Notable highlights of Malwarebytes for Android include its small, lean file size and its 30-day free trial on any premium experience upon download.
3. COMODO Mobile Security (CMS)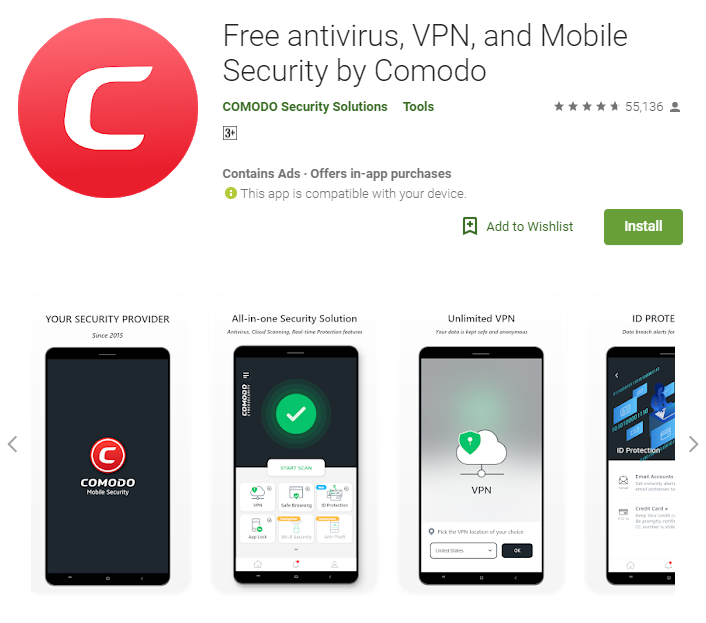 Comodo Mobile Security — Android antivirus app developed by popular security firm, Comodo Security Solutions is a remarkable product. It offers exclusive mobile security solution for Android-based mobile devices. Simple and easy it is designed to protect Android devices against viruses, unsafe apps, potentially risky settings and even from theft. It has this feature that protects your privacy and keeps your system optimized. It is also an allrounder app that also offers a significant rate of detection of malicious mobile threats. It prevents you from unauthorized calls, prevents the attack of ransomware, obstructs banking Trojans from accessing or stealing of your Android device data.
CCAV achieved highest Best+++ category when tested against all kind of ransomware.
4. Sophos Mobile Security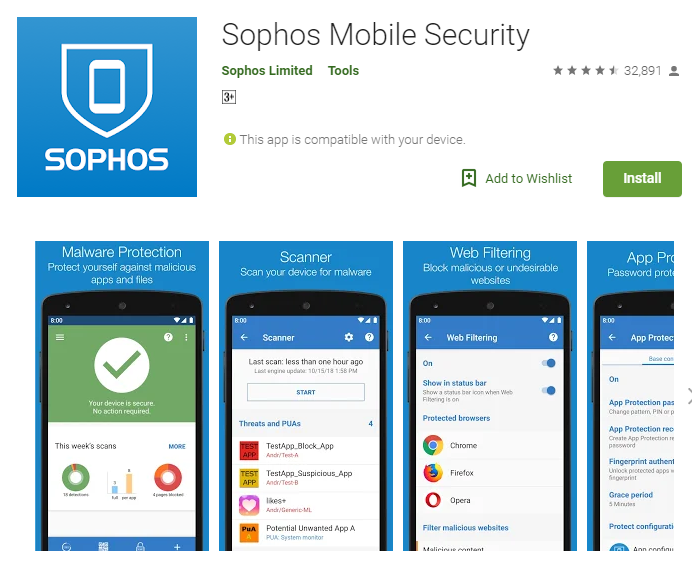 Sophos was the winner of the AV-TEST awards in 2016. One of the best free security app for Android loaded with features and no display of ads. This feature-rich AV for Android offers proper malware protection like; you can have access to loss and theft protection, app locker, security adviser that gives you advice on how to improve device security, call blocker.
Sophos also has web filtering feature that protects apps with a passcode, Wi-fi security to protect you from snooping by middlemen and blocks spam calls.
5. Bitdefender Free Antivirus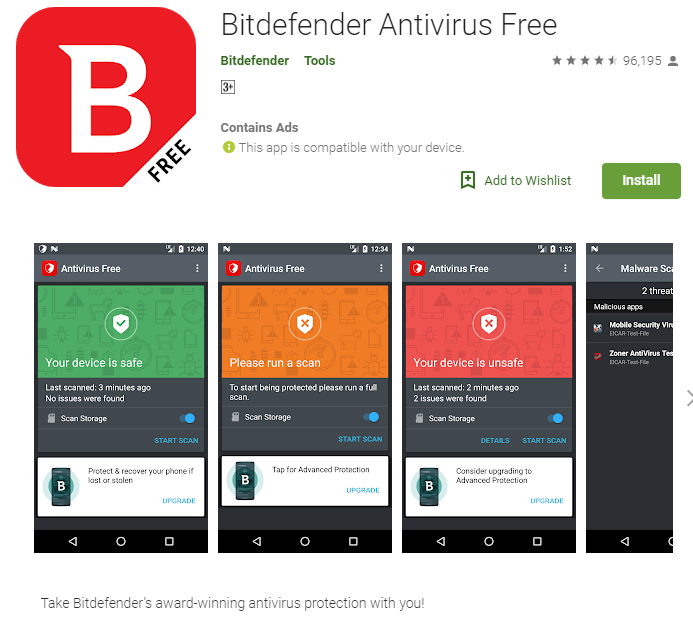 Last but not least, Bitdefender also promises free and total protection against major Android threats – what's the catch, you ask? There is none. According to Bitdefender, it does it all without slowing down your device or draining your battery one bit, unlike other programmes. Bitdefender boasts an integrated VPN service for web browsing, web protection while online and integrated protection when it comes to external Android devices like Fitbit (certainly unique).
Once again there's a premium version on offer and once again there's a free trial available. With software like Bitdefender you can do practically anything online without fuss and trust that both your privacy and payment info are secure.
Your mobile security is important – it's worth your time, energy and potentially money. So don't hesitate – check out the above and their competition online and in the Google Play Store. If you don't like the sound of our highlighted three, there are dozens more to take their place: McAfee, Norton, Avira. The list goes on and on.
Related Blogs
4 Most Recognizable Android Antimalware Apps You Can Install Today
Endpoint Security or Antivirus Software for Small Businesses?
Best free antivirus for android