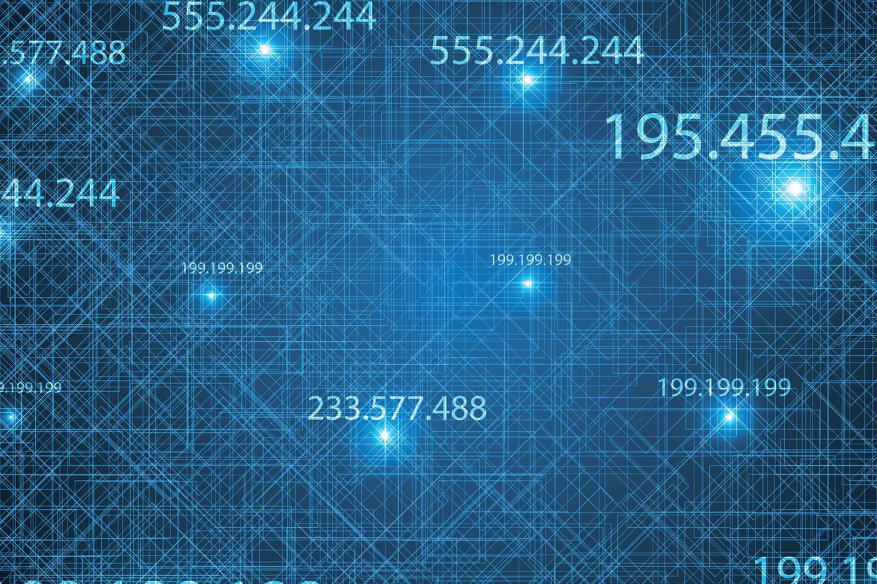 Advanced IP Scanners are from the perspective of a non-system administrator, like network wizardry, but the real intention of such programs is helpful. This application is a regular part of a system administrator's toolkit, as it helps identify the network's IP layout.
With the introduction of the GUI-based operating system, it is one of the sysadmin's utilities that graduated from a command-line-based utility to a graphical user interface-based application. Possession of such a program as non-admin in a network is considered a serious offense by a typical organization. This is because non-IT employees have no deep business diving into how the corporate network IPs are laid-out.
Advanced ip scanner linux
Advanced ip scanner linux is a powerful tool that enables users to scan and monitor their networks. The program has a variety of features, including the ability to detect and pinpoint devices on your network, track activity, and capture logs.
Overall, advanced ip scanner linux is an excellent tool that can help you keep track of activity on your network. It's simple to use and provides a wealth of information about what's happening on your network.
Advanced IP Scanner MacOS
Advanced ip scanner is a powerful and efficient software that can be used to scan and detect devices on your network. It has a wide range of features, making it an ideal tool for detecting all kinds of devices. Additionally, it has a user-friendly interface that makes it easy to use.
Some of the key features of Advanced ip scanner include the ability to detect devices connected to your network, the ability to scan for networks and device information, and the ability to map devices and locate them on your network. Additionally, Advanced ip scanner offers a variety of scan options, including wirelessly scanning for devices.
Overall, Advanced ip scanner is an excellent tool that can help you detect any device on your network. It has a user-friendly interface and a variety of features that make it an ideal choice for detecting all types of devices.
How to Use Angry IP Scanner?
To use the Angry IP scanner, you will need to install the program and create an account. Once installed, open the program and click on the "Scanner" button. You will then be prompted to enter a domain or hostname. The Angry IP scanner will begin scanning for active connections on that target. To view the results of your scan, click on the "Results" button.
What is an Alternative to an Advanced IP Scanner?
If you're looking for an affordable and simple way to scan your network for potential security issues, then a basic IP scanner may be all you need. While advanced IP scanners offer more features and are often considered the best option, they can also be expensive and difficult to use. If you're on a tight budget or just looking for a quick and easy solution, a basic IP scanner may be the right choice for you.
To get started, you'll need to find a scanner that's compatible with your network's settings. Most basic IP scanners work with networks that use IPv4 addresses only. If your network uses IPv6 addresses, or if you want to scan both IPv4 and IPv6 addresses, then you'll need to purchase a dual-band IP scanner.
Once you have your scanner set up, it's time to start scanning. To begin, simply enter your network's address into the scanner's search bar, or select one of the pre-defined scans from the menu. You can also create custom scans by including specific hosts or ports in your search criteria.
Once your scan is complete, the results will appear on the screen along with any warnings or alerts that were triggered during the process. If there are any issues on your network that require further attention, then you can take action using the scan results as a guide.
Below are some of the competing Advanced IP Scanners available for download:
NMAP
Advantages:
Extremely versatile TCP/UDP port scanning tools.

Service/OS detection capabilities.

Ability to integrate with Zenmap GUI, creating a visual network map, and storing information on particular network nodes.

Built-in NSE scripts for reconnaissance and vulnerability discovery, and even exploitation in some cases. An excellent toolkit for pen-testers and sysadmins.

Options for stealth/firewall evasion.

Various output formats allow the parsing and processing of results by other programs. (XML, Grepable, etc.)

Copious documentation on using techniques and scripts.
Disadvantages:
NSE scripts are written in Lua rather than a less obscure language like python or ruby, making extending and customizing Nmap's capabilities more work than it ought to be.
Advanced IP Scanner Advantages:
Support CSV export of IP scans

Portable application, no need to install

The program is free to use
Disadvantages:
Weak IP scans compared to a paid counterpart

There is no predefined

IP address

range for scanning. Users need to input the IP address range manually.
Lizard System's Network Scanner
Advantage:
Easy to understand GUI

Export to XML, TXT or HTML format

Captures Netbios, web server, FTP and other web services hosted on the network.
Disadvantages:
Not free, only a 10-day trial

Lacks export to .csv format
Spiceworks Advanced IP Scanner
Advantages:
Multiplatform: Windows, macOS and Linux versions available

Light in system resources

Easy-to-use interface
Disadvantages:
Only features essential IP address monitoring
Angry Advanced IP Scanner
Advantages:
Opensource software

Multiplatform: Windows, macOS and Linux versions available

Capable of performing port scans

Multiformat export capability: txt, CSV and XML
Disadvantages:
Solar Wind's IP Address Manager
Advantages:
Automated IP address discovery

Self-explanatory user interface

Highly customizable

IP conflict detection

Supports IPV6
Disadvantages:
Paid app with no free trial
Determining the top network scanning tools to defend against unauthorized access can be intimidating. Security tools not only assist in providing defense in depth against unauthorized users but also provides an automated means of identifying security issues. This job would otherwise be extremely time intensive and prone to human error.
"Prevention is a must, but detection is ideal" talks about how devices such as routers and firewalls must be in place to prevent unauthorized access. Still, devices such as intrusion detection systems or log monitoring should ideally be in place to detect an unauthorized user if a breach occurs.
Understanding these concepts will help secure an environment and mitigate the risk of your network being compromised. Using these principles in conjunction with automated tools and a proven methodology will further harden your environment to acceptable levels of risk. Remember, the goal isn't achieving 100% security since that's impossible, but rather establishing a level of security that will help mitigate the risks.