Cloud Security Mistakes Which Everyone Should Avoid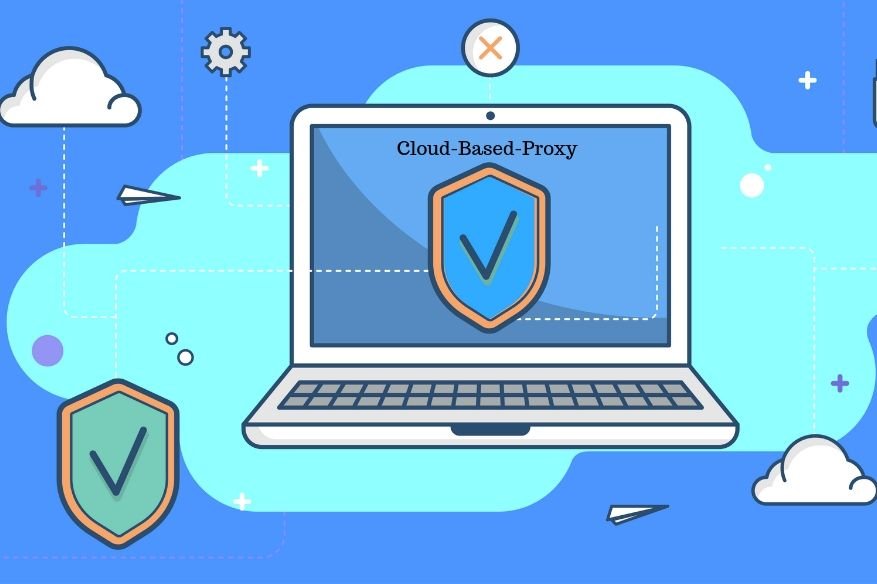 In July 2019, Capital One Financial Corporation became the victim of a massive data breach that affected more than 100 million credit card applications and revealed 140,000 social security numbers. The prime cause behind the offense was a misconfigured web application firewall, a software app that guards applications that run on the web.
The cloud infrastructure providers make their services so simple to set up and administer that it is tempting to assume that they protect whatever the users run on them. However, in many cases, everything above the infrastructure layer is the user's responsibility, including data encryption, access control, patches, and malware prevention.
Security professionals agree that cloud infrastructure is secure as the best enterprise data centers. Many IT organizations have accepted the cloud as a fitting way to satisfy their developers and end-users' demands for faster provisioning and greater control over their applications. The cloud providers have made it easy for people with technical skills to install the apps and upload them. However, the ease of use also creates a sense of false security.
Most of the cloud security issues are not as big as they seem to be. They can be related to some common human errors or some misconfigurations; however, the public cloud is usually insecure. Both the users and the providers have the sole responsibility to secure their cloud data and avoid common mistakes.
In this post, we'll be discussing six cloud security mistakes which people should avoid. But, before we completely get into this topic, let's first briefly review the security challenges which are faced in the age of digital transformation.
Security Challenges In Digital Transformation
Since the companies go after digital transformation and adoption of the latest technologies and processes, they have given rise to several security issues. The rapid adoption of new technologies has a significant impact on the business as it creates much room for attacks and mistakes as well as entry into the company's network. This is true for IoT and a multi-cloud environment.
Enterprises have to deal with the following security issues in these critical areas:
DevOps: Teams and processes have enabled the companies to keep up with the delivery and integration pipeline. The fast development and release means it is easy for the vulnerabilities to get passed and go undetected.
Lack of visibility: It is a challenge that appeared as a result of siloes multi-vendor point.
Polymorphic attacks: These attacks can alter and adapt, and can avoid detection easily. This attack style is now becoming more and more common and is a tough challenge for many companies.
Six Cloud Security Mistakes To Avoid
Cloud computing is essential due to the increased bulk of data being produced each day. It provides essential business tools that help businesses operate more efficiently, such as time tracking software, invoice templates, and remote work applications. However, in today's digital age, several cases of data breaches have occurred, leaving many people with different questions regarding the best practices to secure their data.
Every time hackers come up with new tricks, and makes the user's data vulnerable. The cloud security issues are less dramatic than other data storage, sharing platforms, and public cloud-like Google or Microsoft, which are more secure than private ones.
Hackers always find some entry points or loopholes to launch attacks, and these invitations come in the form of mistakes that people often make. Here are the top and common cloud security mistakes that every individual should avoid.
Indefinite Cloud Mode
Most cloud exoduses take place when a hybrid network in the cloud has a connection with the corporate system to make the transition easier. Although it is unavoidable, you have to leave it. The hybrid network gives attackers an open room to your cloud environment. In case you don't isolate these vulnerable points, you will open space for an attacker who wants to breach within your network.
Neglecting Multifactor Authentication
Once you've limited the access of administrative accounts to particular roles, you can introduce the multifactor authentication, which is an additional method of enhancing the security of your cloud data. When you logged into your account as an administrator, you are required to input your username and password to have access.
Multifactor authentication is an extra security measure that requires the user to enter a random code that is either sent or generated in something owned by the admin like a mobile phone, a virtual MFA device software, and a USB security key.
This means that if an attacker has the right to use your login credentials, they can't access your data until they authenticate their logging by using the information generated. Thus, it is recommended not to ignore MFA for all users on your website or application development because it controls common cloud security issues.
Not Controlling Access to the Cloud
Cloud can be accessed virtually, by anyone who is possessing proper credentials, makes it convenient and vulnerable at the same time.
Unlike physical servers that limit a number of admin users, and have more strict access permissions, cloud servers can never provide that level of security. That's why many small business owners around the world still choose web hosting services that operate on physical servers, especially since you're able to have a whole server just for your website if you choose a dedicated hosting plan. But virtual servers are much easier to access because of their access permissions that could sometimes be misused.
Controlling access to data kept on the cloud is a tricky balancing act between giving people access to the tools they require to get the job done and protecting their data from getting into the wrong hands.
Efficiently managing the data requires a comprehensive policy that not only controls who can access what data and from where, but involves monitoring to determine who accesses data, when, and from where to detect potential breaches or any inappropriate access. Therefore, it is vital to educate on how to secure their cloud sessions, including avoiding public networks and effective password management.
Not Creating Backups And Patches
To continue business in the hour of disaster is one of the leading benefits of the clouds. For example, if your network falls victim to a hacker, the backup data in the cloud allows you to remain operational while you undo the damage.
If you don't maintain your cloud servers regularly with data backups, patches, and updates, you might create some new vulnerabilities. Hackers exploit these vulnerabilities, and if you don't mitigate these vulnerabilities, you're at risk of some potential attack. Not keeping the cloud updated stems from concerns about cost or downtime, but consider that the cost of such maintenance is less than that of a data breach. Many cloud service providers offer such services as part of a service agreement, and there are no such reasons to allow the vulnerabilities to occur.
Not Counting The Physical Security
All of the cybersecurity tools in the world are not going to protect your data if it is not kept physically secure. Let suppose if your servers are located in a data center, what sort of security measures are in place to monitor the access to the servers and prevent unauthorized access? If the servers are present on a site, are they properly secured? And do you have a protocol in place to remotely lock devices if they're lost or stolen?
Not Following Any Encryption Standards
When you don't use a VPN or a private network to access a public cloud, there is always a chance that hackers can access your data. Remember that the vast majority of data breaches originates from poor password management and mistakes of employees, like responding to emails that contain Trojans.
Thus, it is essential to protect cloud data through encryption, both during transmission and in storage — select cloud vendors who meet the most exceptional encryption standards to prove to be useless to hackers.
Final Thoughts
By now, you have understood how crucial it is to maintain your cloud server and the common mistakes you're making and risking your cloud's security. If you are making all these mistakes with your cloud servers, develop a plan to correct them. A data breach can be disturbing for any business, but preventing these mistakes reduces the chances of falling victim to cybercriminals.