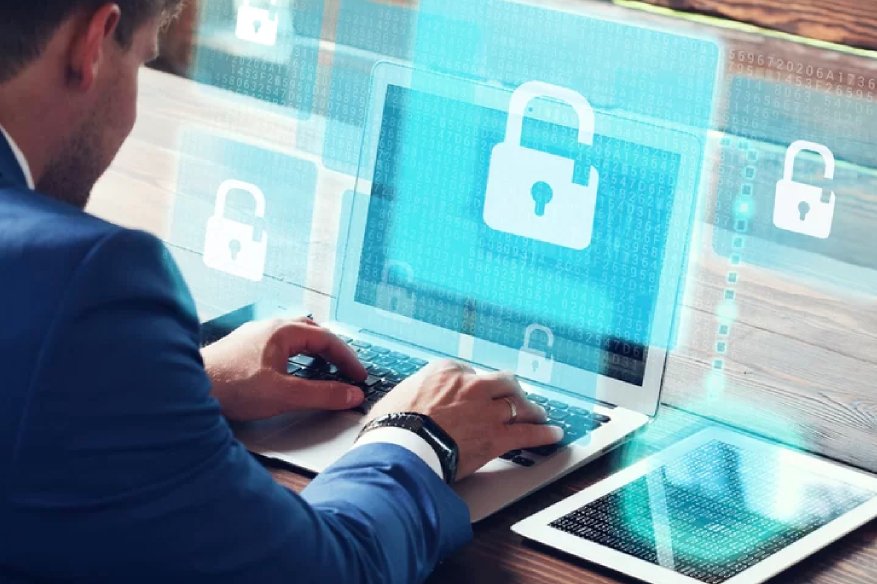 Cloud computing has become a significant and powerful force as it brings economies of scale and breakthrough technological advances to modern business organizations. Cloud computing has progressed at an incredible speed in several organizations and is now knotted with the sophisticated technological landscape that supports vital daily operations.
According to data from Cloud Security Alliance, at least 70% of the global businesses at present work either fully or partially on the cloud. The ever-expanding cloud environment gives rise to certain types of threats and risks. Business and security leaders face several challenges while protecting their existing IT environment. However, they must also look for ways to safely and securely use cloud services. To provide more insight on this topic, we've compiled this article for our readers which will answer all their queries.
The Urge to Use Cloud Services Securely
From the business perspective, the transition of the cloud to become robust cloud security is crucial. The security threats are continuously evolving to become more sophisticated and cloud computing is not less than at risk than a premise environment. For this reason, it is vital to work with a cloud provider that provides first-class security that has been customized for your infrastructure.
The cloud computing services offer the ultimate dependability. With the appropriate cloud security measures, users can access the data and applications safely within the cloud no matter where they are or whatever device they are using.
Now, more and more organizations are feeling the need for cloud service as the business has been benefited after shifting its system to the cloud. Cloud computing enables organizations to function at scale, reduce the technology cost, and use the flexible methods that give them the competitive edge. But, it is also essential that enterprises have complete confidence in their cloud computing security as well as all applications, data, and the system is protected from credential theft, corruption, deletion, and leakage.
Security Issues Associated With Cloud
Cloud has several security issues- Bitglass Report reveals that 90% of the US-based organizations are worried at some level about public cloud security. These concerns ranged from malicious insiders and hijacked accounts to full-scale data breaches. Although the introduction of cloud services and storage has opened a new room of data transmission and storage, various companies remain hesitant to make some move without a proper security plan.
Cloud computing has unique security issues. Your data is log on over the internet and stored by a third-party provider. Your control over the information is limited as opposed to storing it within your premises. Thus, this raises the question of how your data can be stored securely.
Cloud security is a shared responsibility, and various cloud service providers treat it. The CSP ensures safety on the user's end. The organizations use the cloud in a variety of different service models along with acronyms like IaaS, PaaS, SaaS and deployment models (community, hybrid, public, and private).
Briefly described below are the major security issues associated with cloud services:
With the availability of many IoT devices, smartphones, along with other computing systems, DDoS attacks have significantly increased in viability. If enough traffic is initiated to a cloud computing system, it either experiences difficulties or goes entirely down.
Employee mistakes and negligence is one of the most significant security issues for cloud service.
Because of the openness of a cloud computing system, phishing and social engineering attacks have become extremely common.
The inadequate data backups and improper syncing have made businesses vulnerable to ransomware, a particular type of cloud security threat.
Most of the cloud solution does not offer the necessary security among clients, leading to shared resources, systems, and applications. In this case, threats can originate from other clients with cloud computing services. Also, threats targeting one client can have an impact on other clients too.
The cloud computing system has system vulnerabilities particularly in networks that have complex infrastructures and multiple third-party platforms. Once a vulnerability becomes known with a third system, this vulnerability can be easily used against the organizations.
How to Overcome Cybersecurity Challenges of the Cloud?
According to 2016, the State of the Cloud Survey, 95% of the respondents are using the cloud service. Regardless of its rapid growth, the nature of cloud computing introduces the risk of cloud security breaches that can affect an organization. The following mentioned below are five tips that IT managers can focus on to combat cloud security issues within their organizations.
1.     Assume the Responsibility
Pay attention to the potential security issues and take necessary steps to avoid them like deploying an automated security monitoring software that detects the attempted authorized access, outside threats, and unusual access patterns. While you're putting the measures in place to protect your cloud, think like a criminal mind. The best way to protect the cloud is to perform the penetration test. However, while delivering the penetration test, remember the following things.
A penetration test is like a real attack, thus make sure to inform your provider before initiating the test.
Analyze your weaknesses and make an inventory of what to test like applications and servers.
While you prepare your cloud penetration testing plan, do remember that internal threats are the same as external threats.
2. Strong Encryption
Cloud encryption is imperative for protection. It allows for both data and text to be transformed using encryption algorithms and is later placed on a storage cloud. You can ask your provider how the data is being managed. Encryption prevents the attackers who get successful in getting inside your firewall from copying, editing, reading, or deleting the files. Security experts say you can also gain robust encryption by using a VPN. It will provide protection from all snooping eyes and also hides the real IP address.
To ensure the safety of your data before it leaves your business, you can encrypt the data at the network's edge, assuring the movement of data in the cloud is protected. Once the data is encrypted, keep those keys that decipher and encrypt your information. Using these means that even if the information is kept at a third-party provider, all information requests will require to involve the owner.
Secondly, do not keep the encryption keys in the software where you store your data. The IT teams need to have the physical ownership of encryption keys as well as examine the strength of the encryption practices being used.
3. Secure Access
Use multi-factor authentication to make it difficult for hackers to gain unauthorized access. Restrict the access of data by using admin levels to prevent data mismanagement and accidents and secure all endpoints including mobile devices. By doing so, you'll be protected from the SaaS-related security issues too.
4. Data Protection
Your data is vulnerable to deletion or damage while it is present on the cloud. Thus, you need to protect it by using backups and snapshots. Also, you need to protect both copies of your working and the backup data using the replication coding. Establish a security platform that allows the business to implement consistent data protection policies across multiple cloud services.
The IT managers must distribute the data and applications across multiple zones for added protection as well as adopt best practices in regular data backup, disaster discovery, and offsite storage.
5. Educate the Employees
For the majority of organizations, the presence of uneducated employees is the explanation of security threats. By educating and training the employees on proper defense practices, you can reduce the risk and prevent the cloud security threats too.
To do so, you must involve the entire company. It is because when the staff is actively engaged in protecting their assets, they are more likely to take ownership of their responsibilities regarding security measures. Thus, involve the entire workforce in security training and also brief them on the best practices while moving forward.
Moreover, set up a plan in case of any unfortunate situation. Set up a response protocol when the employees feel they've been compromised. Make a document that provides users steps to take in different cases so; they can be prepared for the upcoming time.
Final Thoughts
The cloud services have secured their places in today's business arena. It provides numerous benefits, including data scalability, security, control, and efficiency.  However, to avail, all these benefits companies do have to handle some cloud security challenges and make sure that the cloud environment is well protected for their users. The guide mentioned above has hopefully given you a complete insight into the security issues regarding cloud services and how to tackle them.