Comparing Two of the Best VPNs: Nord Vs Express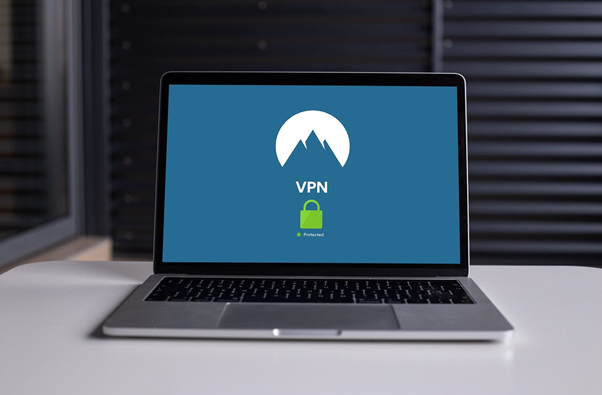 Chances are, you're working from home as a result of the COVID-19 pandemic and the call for social distancing. This also means now, more than ever, you need to invest in a reliable Virtual Private Network (VPN).
To help you find a reliable service, we're going to compare two of the industry giants: NordVPN and ExpressVPN.
NordVPN vs. ExpressVPN
Unfortunately, many VPN review sites focus more on affiliate marketing than making honest recommendations.
This is why VPN comparison site TheVPNShop.com takes a firm, no-BS approach. We invited Mandee Rose, editor at TheVPNShop.com to help you avoid those types of reviews by introducing you to two industry giants who aren't perfect, but are still among the best VPNs on the market.
"Most, if not all of the top VPN review sites are paid a commission on every VPN sale they help to make" said Mandee. "This means that the reviews are open to manipulation depending on which VPN provider pays the most".
NordVPN
NordVPN offers plenty of experience as a VPN, having been among the first to provide a commercially-accessible solution for private individuals.
Let's start by addressing the elephant in the room. NordVPN claims to be based in Panama, a jurisdiction with favorable online privacy laws. However, some independent reporters suggest the provider is actually based in Lithuania.
Regardless of their location, the provider set an industry precedent by being the first to voluntarily undergo independent security audits to reassure the public their strict no-logs policy isn't a scam.
If that's not enough to put your mind at ease, then rest assured NordVPN also offers one of the most impressive security feature suites we've ever seen. The provider includes everything from 5,600+ servers and military-grade encryption to connection options allowing users to connect via 2 VPN servers at the same time or double-up with The Onion Router (TOR).
ExpressVPN
Similar to NordVPN, ExpressVPN has been around for almost as long as VPN technology has been available to the public.
One reason many reviewers heap the praises on ExpressVPN is the provider claims to be based in the British Virgin Islands (BVI). This is considered one of the best jurisdictions for VPN companies, as BVI isn't involved in dodgy government surveillance coalitions like the 5/9/14 Eyes Alliance.
However, for the sake of transparency, we also want to point out there are some convincing arguments suggesting ExpressVPN is actually based in Hong Kong.
Fortunately, the provider also followed NordVPN's example by asking independent auditors to put their strict no-logs policy to the test – and ExpressVPN passed with flying colors!
In addition to the basics, ExpressVPN also offers a host of robust security features, including military-grade encryption and the best VPN protocols. Their server network isn't the largest, but 3,000+ servers spread over 94 countries is still more than enough to ensure stellar performance.
NordVPN vs. ExpressVPN: Sweating the Small Stuff
With bigger features out of the way, let's take a look at smaller features like streaming, speed, and pricing!
Streaming Capabilities
NordVPN and ExpressVPN remain in close competition here. Both are among the top providers still able to bypass the VPN/proxy blockades streaming services have been using since 2016.
ExpressVPN doesn't have any special features for online streaming. Most of their servers will work, but you might need to switch it up every now and then.
By contrast, NordVPN's Smart Play feature makes it as easy as clicking a button and connecting to the location of your choosing. The feature essentially limits your choice to streaming-optimized servers.
This, of course, puts NordVPN slightly ahead.
Speed
In our subjective speed tests, we found ExpressVPN is actually a little faster than NordVPN, at least on average. While we only experienced a 5.6% drop in our internet speed while using ExpressVPN, NordVPN – despite having almost twice as many servers – gave us a speed loss of 7.3%.
However, to put things in perspective, this is a barely perceptible difference in real-life experience. The important thing to note is both VPN providers offer very good speeds!
Pricing
Finally, we have the million-dollar question – which VPN is more affordable?
NordVPN pulls ahead here. But, as is almost always the case with these two providers, it's by a thin margin:
| | | |
| --- | --- | --- |
| Subscription Term | NordVPN | ExpressVPN |
| 1 Month | $11.95 | $12.95 |
| 6 Months | – | $59.95 |
| 1 Year | $83.88 | $99.95 |
| 2 Years | $119.76 | – |
| 3 Years | $125.64 | – |
Overall, NordVPN is comparatively cheaper and offers better opportunities for bigger savings with longer subscription terms.
While there are providers who cost even less, remember you get what you pay for – especially when it comes to VPN services. Lucky for you, both NordVPN and ExpressVPN offer robust 30-day money-back guarantees to help alleviate the fear of making a financial commitment!
Final Verdict
NordVPN vs. ExpressVPN – who wins?
This is a hard judgement to make, as both providers offer an excellent service. Personally, we prefer ExpressVPN. However, ultimately, it comes down to which provider you prefer using!
And while neither provider offers a free trial, their refund policies certainly make it easier to shop around until you're satisfied.