How to Protect Against Ransomware?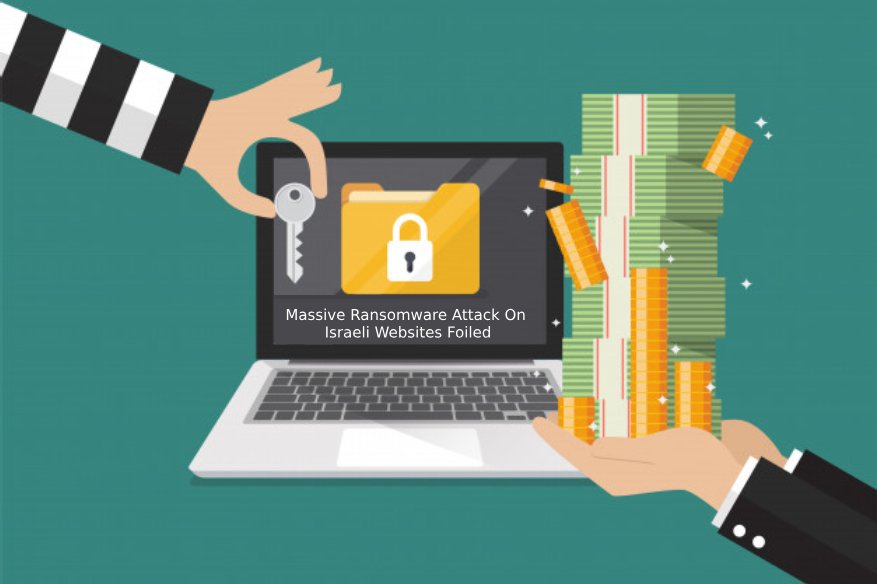 You must have heard about cyber attackers who kidnap your data to extort money. This malicious software or ransomware locks out your device, denies access to file by encrypting it.
If you are curious to know everything about ransomware protection, you are on the right page! We will briefly tell you about ransomware's vicious origin and its attacking mode.
To briefly define what this malware is, ransomware was developed way earlier in the 1980s to prevent users from accessing their PC or important files. Instead of this, they were asked to make payments through cryptocurrency or credit card. Gift item even! And after the demanded anonymous online payment is received, they may let you regain access to your computer; and, at times, may not!
We don't want to panic you. That is why we want you to read this review that will shield you from ransomware attacks and tell you how to prevent ransomware. The good news is it is possible, but the bad news is it is not simple.
The upcoming malware is highly sophisticated and hence has to tackle the unfortunate situation well before you become a victim of these cyber-attacks.
This article details out everything you need to know about how to remove ransomware and be protected against ransomware attacks. We have explored and enlisted the different ways to protect your valuable data and computer from being a victim of ransomware attacks. So, here is how to protect against ransomware.
1. Keep Your Antivirus Up To Date
The first and foremost preventive measure against ransomware is to keep your antivirus up to date. Many start-ups and smaller organizations tend to ignore this factor.
While purchasing your antivirus, look for the ransomware-spotting feature or add-ons that try to prevent or spot the suspicious behavior.
A good antivirus will monitor all your files for suspected behavior and work on it to prevent further damage to the system. Some antivirus tends to make copies of the files that are vulnerable to ransomware.
2. Never Click On Unverified Links 
Make it a rule never to click on unverified links. Whether it's in your spam folder or on an unfamiliar website, refrain yourself from clicking on any unknown link. When you click on any such malicious link, some files get downloaded that infects your system.
Once the ransomware is in your system, it encrypts your data or locks your operating system. If the ransomware has something to hold as "hostage", it will ask for a ransom so that you can recover your data.
Therefore, pay heed to website's name you are entering or what links you are clicking on.
 3. Only Download From Trustable Sites 
If you don't want to face ransomware, make sure not to download any software or media files from unreliable and unknown sites. Should you need to download something, you must always choose trusted and verified sites.
Credible sources have markers of trust. Just look for the Https instead of Http in the search bar. Also, if there is a lock or shield symbol in the search bar, the site is secure.
Further, while downloading on the phone, make sure to use Google Play Store or App Store to download various apps.
4.  Never Share Your Data With Anyone 
Sharing your data can make you more vulnerable. So, if you receive a text, call, or email from an unreliable or unknown source, do not make the mistake of giving out your data. Predators are only waiting to get a piece of your information to make you pay some ransom amount. Please do not fall for their trap!
Cybercriminals preparing for a ransomware attack may try to obtain personal data before an attack. They can misuse this date in phishing emails to attack you specifically. The goal is to scheme you into opening an infected attachment or link. Don't let the cybercriminals have access to your data that makes their trap more convincing. If a business contacts you for information, ignore the request and contact the company independently to verify that it is genuine.
5. Back Up Your Data
Having secure and up-to-date backups of all critical business information is an essential defense, particularly against ransomware. If the ransomware compromises specific devices, a recent backup implies that you can restore this information and be back up and running quickly.
But it is essential to comprehend where this critical data is actually kept. It is not good to have a backup if you save the wrong things or save them so infrequently that they are useless.
Conclusion
Cybersecurity should be your organization's priority. You need to know the risks of a ransomware attack and adopt safety measures to protect yourself. Also, your company should be well prepared to mitigate the risk of ransomware attacks.
For this, you must have a dedicated cybersecurity team along with a powerful antivirus to prevent yourself against this devastating ransomware attack.