What Is Ransomware? Know All About It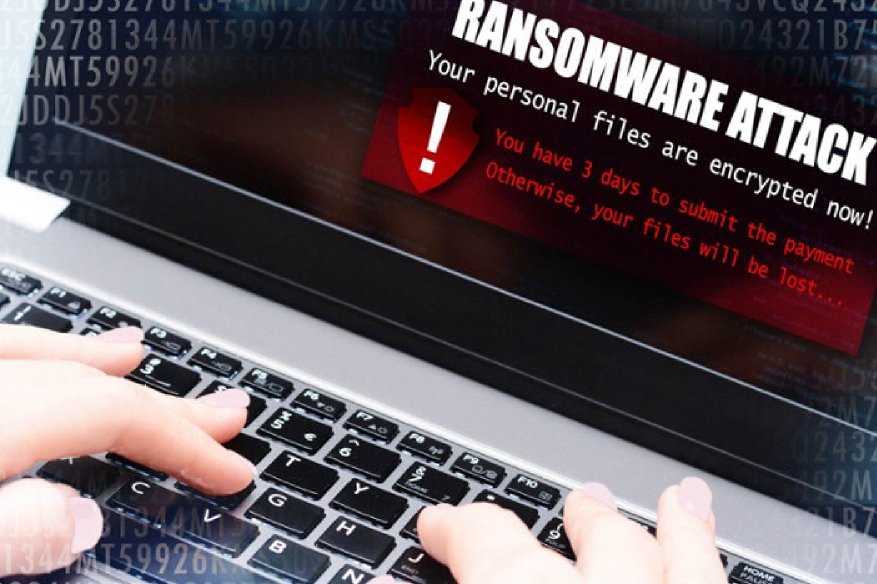 Ransomware is a waking nightmare about locking and encrypting your valuable files by malware. You need to pay off a nice chunk of money to an anonymous cybercriminal to regain access to your information, or at times you may not have access either way. When it comes to what is ransomware and ransomware attacks, it has been a tale of many companies.
Now it is no longer a question that will a company be hit by a ransomware attack, what matters is- when it is attacked, what should be done.
So even if you feel that you are entirely prepared to defend such an attack or recover from it, we want you to be reassured so that you don't fall into the trap of cyber attackers. BEWARE!
We do not intend to give you an anxiety attack! The need is to avoid any hits from cyber attackers; therefore, we have gathered crucial gen on ransomware and ransomware protection. Get all the insights and secrets straight through your screen. Read on.
WHAT IS RANSOMWARE?
So, what is ransomware? Ransomware is malicious software that aims to extort money by locking the victim's computer, encrypting the files, and debarring access. Unless a "simple" ransom is paid, they threaten to publish your valuable data, perpetuate access-blockage or even worse, destroy your files. It is a sharp tool from Crypto-virology!  
Initially, on a cyber-attack, a notification flashes on your screen that the access to files is denied, called data kidnapping. 
Perhaps, the attackers are kind enough to give all the instructions on how to stop the attack, and you're your files back to you. Nevertheless, they put forward a "simple demand" of big money as cryptocurrencies or items—failing which, the attack is backed up, deleting the files and assets. 
It is scary. But you can save a lot if you learn to avoid this attack.
We will tell you how to avoid the scenario, but before that, you need to learn how ransomware works.
HOW RANSOMWARE WORKS?
Step 1: Malware controls compromised system: 
When you click on a malicious link that activates the malware, the system gets compromised. Then the malware takes control over the system by encrypting the files and denying access to the user victim.
Step 2: Notification with demand 
The user then generally receives a notification of the attack on the screen with the demand of ransom to regain access. The payment could be like money, bitcoins, gift cards, or any valuable gadget. 
Step 3: Recovery or no recovery
The majority of attackers on receiving the ransom return complete access to the victim. Nevertheless, they might not, if their actual interest is to destroy the data to sabotage your organization.
HOW CAN YOU AVOID RANSOMWARE?
The most sure-fire approach for ransomware removal is to avoid the attack altogether by following these steps:
     

Always have the latest

ransomware protection

against these attacks and update your antivirus program, security software, and operating system regularly.

     

Never install any software from a random source or give it access/ privileges. 

     

Macros in Microsoft Office Suite are a standard entryway of ransomware attacks. So turn them off.

     

Do not click on any suspicious email attachment or link from an unknown or even a known sender. It is the best way to avoid these attacks.

     

Update/ keep only the required plugins while removing it or add-ons that you do not need from your browser

     

Delete cookies and install an efficient ad-blocker. 

     

Back up essential data frequently, it is the safe route plan to fend off a cyber-attack. However, it does not prevent an attack, but makes it, lose the advantage. So before you sleep, always back up data automatically!
WHY OR WHY NOT TO PAY RANSOM?
The most frequent advice on being attacked by cybercriminals demanding a ransom is not paying any ransom. There are chances that you might get your files back or admin access, but there is still a higher probability of losing it all.
Additionally, paying the ransom will encourage the attackers, which means more frequent malware would attack the organizations. 
So as the best man's advice is to do a cost-benefit analysis, that whether the ransom weighs down the price of files.
Don't Let A Ransomware Attack Victimize You!
This act of extorting money from internet users is not new. However, these ransomware attackers are becoming more skillful and frequent with the attacks.
But if you stay vigilant, at toes all times, and follow the above tips, you might not panic and keep yourself protected. It is a mandate if you don't want to give up on using the internet or emails or use pigeons as a messenger.