The Biggest and Most Affected Data Breach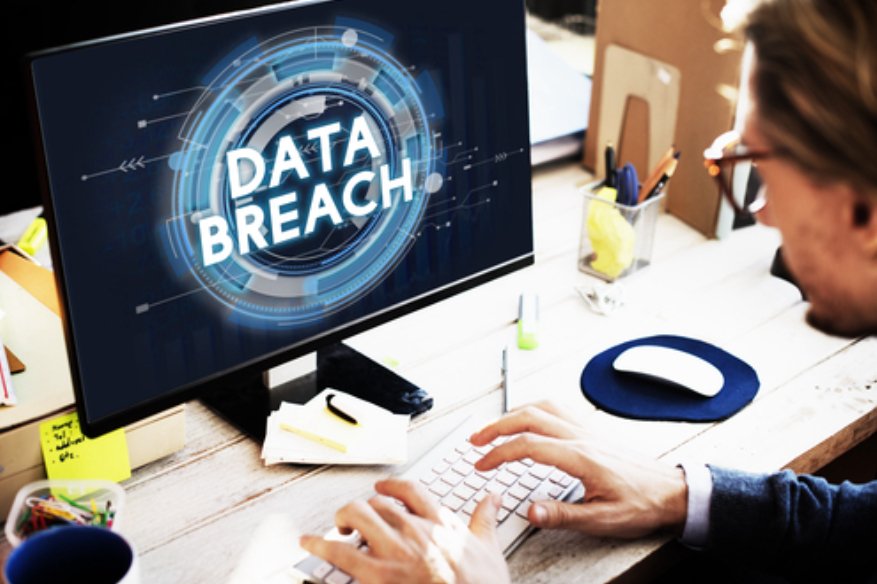 There were many data breach 2016. It seemed like there was a new one in the news every other week during that year. From a cybersecurity perspective, it was one of the biggest years of breaches. It is interesting to note, though, that 95% of all data breach 2016 was comprised of three industries: technology at 68%, government at 16%, and retail at 11%. By looking into the biggest breaches of 2016, let's see what else can we learn in terms of data security.
Yahoo! Data Breach 2016
Probably the highest profile data breach 2016 was with Yahoo!. It actually had two breaches within the same calendar year. First was in September 2016, when over 500 million customer records were compromised. This was considered as the largest loss of data ever until the company beat their own record just a few months later in December 2016, when they admitted to another breach that affected more than a billion users' data.
The data breach exposed sensitive information such as names, addresses, birthdays, and even security questions and answers. The biggest reveal, however, was that these breaches happened in 2014 and in 2013, respectively, but the company only found out in 2016. Although Yahoo! never mentioned who the attacker was, they did hint in one of their statements about the incidents that it was a state-sponsored attacker.
Democratic Party Data Breach 2016
There were several data breach 2016 for the Democratic Party, which included the Democratic Congressional Campaign Committee, the Democratic National Committee, and even John Podesta, who was the chairman of the 2016 Hillary Clinton presidential campaign. This sparked debates on the involvement of Russian cyberattacks with the presidential election. Recently, U.S. Intelligence agencies have disclosed that actors who were closely related to Russia were involved in the Democratic Party data breach 2016.
FriendFinder Networks Data Breach 2016
This is the parent company of websites that include Adult Friend Finder, Penthouse.com, and Cams.com. The data breach 2016 of FriendFinder Networks led to the more than 412 million breached records. For perspective, this was 10 times more data compared to the Ashley Madison hacks of 2015. Several sensitive data were breached, which include names, passwords, emails, and usernames. Hackers used a local file inclusion exploit to gain access to the network.
MySpace Data Breach 2016
The once-popular social media site, MySpace, was another victim of data breach 2016. Millions of passwords were stolen and sold over the dark web. Reports suggest that this included 427 million passwords used by more than 360 million users. This endangered many people who reused passwords in different accounts. Much like the Yahoo! data breach 2016, it seemed that this attack occurred in 2013 and was only found later on.
LinkedIn Data Breach 2016
The hacker who was responsible for the MySpace data breach 2016 was connected to the breach suffered by LinkedIn, which led to stolen records for 117 million users. The credentials were again sold on the dark web by a Russian hacker who went by the name of "Peace." This hacker was also found to commit other cybersecurity crimes, including creating a backdoor to the Linux Mint operating system that led to the download of malicious programs.
Mossack Fonseca/The Panama Papers Data Breach 2016
Mossack Fonseca, a Panamanian law firm, suffered a data breach 2016, which led to about 2.16 terabytes of sensitive data being exposed. This included at least 4.8 million emails, 3 million database records, 1.1 million images, 2.2 million PDF files, and over 320,000 text files. Many details about this data breach 2016 is not clear to this day, including the identity of the attacker; however, the files exposed a massive tax evasion operation by wealthy individuals from over 200 countries.
National Security Agency Data Breach 2016
In 2016, the National Security Agency suffered two major data breaches. These include 50 terabytes of data being stolen by a hacker group called Shadow Brokers and a former staffer. This has put attention into what both insiders and outsiders can do when they get their hands on government data.
VK Data Breach 2016
Described as Russia's Facebook, VK is a social media platform that suffered data breach 2016 from the same Russian hacker named "Peace." It was reported that over 100 million accounts were being sold on the dark web for bitcoin. This attack also highlighted the poor security of the platform, as the passwords were shown to be stored as plain text.
Also, Read:
Data Breach Hits Desjardins, 2.7 Million People Affected
Data Breach Hits Australian Tech Unicorn Canva