Threats and Security Solutions for IIoT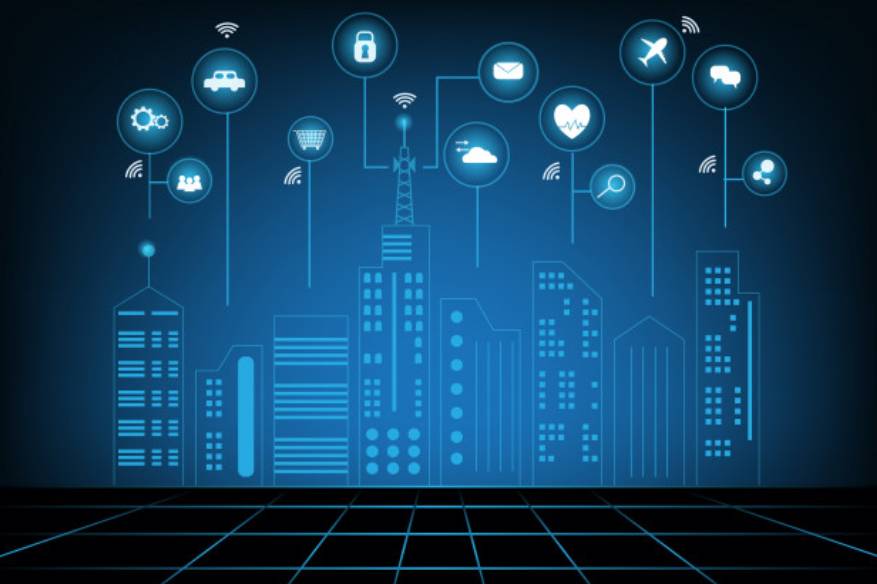 Industrial IoT (IIoT) provides greater connectivity to industries in all sectors, generating valuable information about operations. By using this intelligence, they can achieve significant efficiency and increase their production.
In industrial environments, operating technology and information technology are more interconnected than ever before. This convergence offers industries, among other things, optimized automation and better visibility. However, it is also the main feature that makes integrated IIoT installations more susceptible to cyber-attacks. OT is about the physical aspect of industrial production, including systems to check whether a particular tank is overflowing or to ensure that the valve opens at the desired time. These were normally closed systems, but they are now more and more connected. In addition to traditional office and business operations, one of the main concerns of IT is the flow and even the collection and analysis of data from indoor and outdoor industrial facilities. Conventional computers are vulnerable and exposed to evolving threats.
According to a March 2019 report from the Ponemon Institute, 90% of OT-dependent organizations (such as manufacturing, pharmaceuticals, and transportation) experienced at least one major cyber-attack in the past two years. This is certainly a concern for the industrial facilities. One of the causes of the problem could be the fact that only 20% of the interviewed professionals feel that they are sufficiently visible to their organizations.
However, this extended network also opens up these new devices that are linked to the main threats of cyber-attacks. As the networking of industrial equipment increases, hackers become more complex, leading to greater security vulnerabilities and increased risk of devastating computer attacks. Detecting intruders detect when hackers are investigating devices is an important first step in creating a secure IIoT.
What is the IIoT attack zone?
IIoT can be extended to large installations and different locations, with many machines exchanging data through cloud platforms and various applications. The complexity of the system and the fact that it is generally unique for each installation makes it difficult to map the entire surface of the IIoT attack environment. But on the whole, this matter is very important to create an effective security strategy.
The following is a general description of the critical areas of IIoT attack that must be handled by the organization adequately:
Endpoints and old devices. The number of sensors, devices, and services connected to the old machine continues to grow. Each of these elements, whether additional firmware, physical interface or web, or network services, is a possible entry point for hackers. The attacker can take advantage of the misconfiguration and outdated components. For financially motivated players, OT devices that are not properly configured are valuable entry points into the computer networks, against the usual expectation that attackers will reach vulnerable computer networks and become OT.
Vulnerable systems: More and more industrial control systems (ICS) are connected to the Internet because of the increasing interconnectivity of OT networks and IT. However, many ICS, such as the Data Control and Acquisition Monitoring (SCADA) system, Programmable Logic Controllers (PLCs) and Human Machine Interfaces (HMI) used with them, are not at all equipped with security solutions, thus putting them in a vulnerable situation.
Proprietary Software Industrial facilities use a series of proprietary software from several vendors. This software is often difficult to update and correct because the supplier is in control of it. This makes IioT very vulnerable because cybercriminals continue to use this exploit, even your system is updated.
Communication protocols: Machine-to-machine (M2M) communication protocols are used in industrial facilities for the flexible exchange of data. But insecure configurations or problematic protocols can put both data and endpoints at risk. Information can become accessible for attackers to collect, and vulnerable endpoints can become open targets for denial of service (DoS) and other types of attacks.
How can the IIoT be secured?
How to protect the Internet of Things (IoT) is a good way to start. Here are some recommendations that companies must follow to secure IIoT attack surfaces:
Software maintenance
One of the major problems of the old software is the lack of maintenance. Patches and updates are increasingly used in industrial control, but must be handled with care. On the one hand, shutting down the device or system for an update can disrupt the entire production line. In addition, patching the IIoT system often requires specialized vendor technicians to perform the updates correctly.
Assess the risks. More and more IIoT devices are connected to large shared networks, sometimes in multiple locations, making it difficult to identify risks. All devices, even the smallest sensors, must be evaluated and understood so that fraudulent assets can be quickly identified in case of suspected infringements or compromises. Communication between the IT department and the OT must also be evaluated and protected, with restrictions for network devices connected to the OT network.
Monitor access to the endpoint. Authentication and authorization are very important to ensure data security. Reasonable protection must be applied to assets, peripherals, and other devices. Authentication methods like Biometrics, tokens, must be implemented to enhance security and prevent unauthorized access to the system.
Secure networks. Valuable data is exchanged on networks connecting devices and systems used in industrial installations. As a result, remote access control and external communications must be protected by a strong firewall, encryption, and intrusion detection. With cybersecurity solutions for networks, gateways, and endpoint computers, you can help prevent security threats such as data theft, exploiting vulnerabilities, and malware infections.
Also, Read:
The A to Z of Internet of Things (IoT)