Why it is Good for Online Gamers to Use a VPN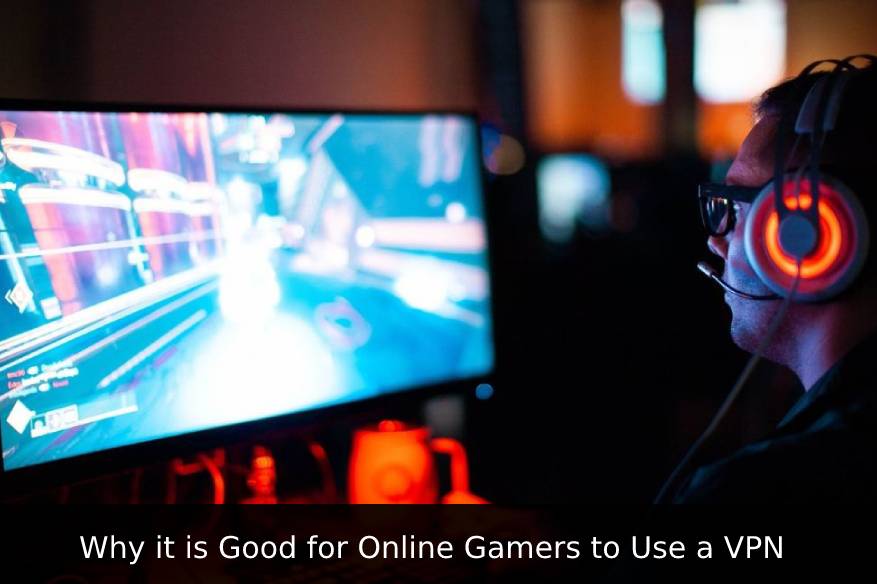 Most gamers today don't know why it's good for them to use a VPN (Virtual Private Network). On the contrary, they tend to think that using a VPN could slow down the internet for them and might even put their gaming accounts at risk.
Well, the truth is that there are many advantages to using a VPN while gaming. Let's look at the reasons why it's good for gamers to use a VPN
VPN gives you access to all kinds of games
You might not be able to access all games while browsing in the normal mode. There are many games that are not available everywhere; some of them are region-locked and hence downloadable only in certain regions or countries. But using a VPN gives you access to even these restricted or region-locked games. Well, here's a word of caution- Do remember to read the policies of the store you are downloading or buying the game from; their policies might not be lenient enough to allow such downloads, hence go for such downloads only if the policies allow them.
VPN might let you access games earlier than others
Games are launched a day or two earlier in certain regions. Thus, if you are using a VPN, you might get the chance to download and access a game earlier than it gets released in your region.
VPN helps prevent DDoS attacks
Hackers who specialize in DDoS (Distributed Denial of Service) attacks see online gaming as one among their favorite domains. DDoS attacks targeting online gaming are on the rise. Using a VPN provides you great protection against DDoS attacks and thus secures your data to a great extent.
Some VPNs provide added security to files via encryption
Some VPNs, by offering you encrypted private networks, secures your files with an added layer of security. Encrypted files are always good as it provides extra security to files and the data therein. Hence, for gamers who use a VPN that offers encrypted network, it's akin to ensuring added protection for files and the data stored in their computers.
Using a VPN helps reduce pings
Using a VPN while gaming helps reduce your pings. When you are accessing a game that has servers in a country where you aren't residing, using a VPN and connecting to VPN servers in that country helps you reduce pings. This might not work with all games, because the method of routing differs for some games.
Summing it up…
To sum it up, it would be right to say that using a VPN for gaming activities offers a user numerous notable benefits. By providing access to region-locked games, by reducing pings and by helping overcome many other server-related limitations, it makes possible dynamic and multi-regional gaming for any user.
The only important thing that matters is the choice that you make regarding the VPN. You should always go for a VPN that is really good and which doesn't have any kind of security issues. If that's done, using a VPN can undoubtedly add to the quality of your gaming experience.
Also, Read:
Basics Of VPN Advantages And Disadvantages
Importance and Usefulness of VPN
5 Of The Best Free VPN Services
Important Factors to Consider When Choosing a VPN Provider