Boon or Bane: The Growth Of Public Open Wi-Fi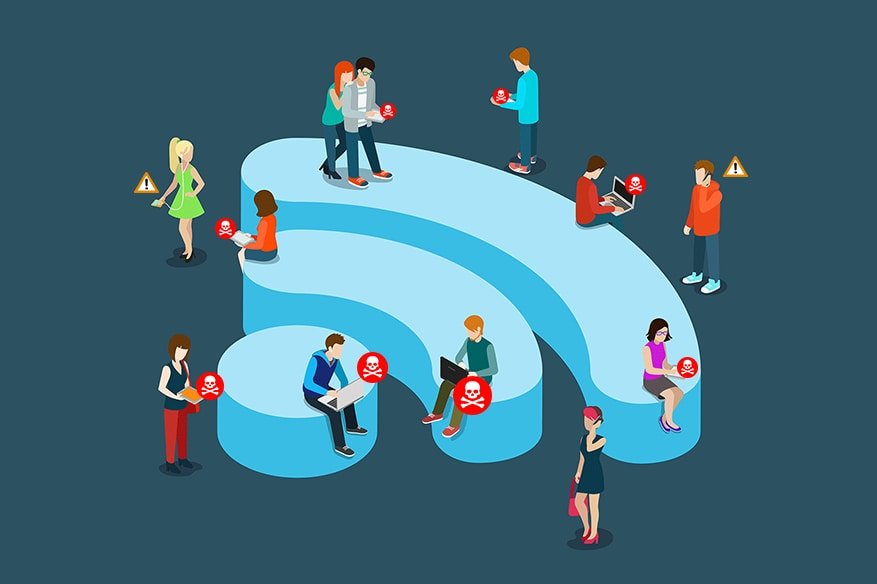 With the growth of telecommuting and commoditization of Internet-connected devices, the use of Wi-Fi has become as normal as breathing. With all the convenience it provides for us in order to make the "computer at your fingertips" possible comes with a great deal of care.
Unencrypted Wi-Fi is the same as an unlocked front door for malicious hackers. It is safe to assume that the contents of the communication are mostly intercepted by hackers. Everything sent and received by the browser that does not come with TLS encryption are broadcasted through the air in plain-text, which anyone with the right software can capture.
It is also said that those with a padlock icon in the URL field when accessed by a browser are safe because the communication itself is encrypted. However, sending and receiving important emails and data from work is still dangerous. If you want such security, you should avoid using Wi-Fi without encryption.
By the way, Wi-Fi encryption can be roughly divided into "WEP" and "WPA". WEP has a low-security level because it is an encryption technology that has been used since ancient times 802.11B, in the early 2000s. For the latter, the security level is higher because WPA is newer and performs complicated encryption such as TKIP or AES.
In that aspect, Wi-Fi provided by the carrier is safe as long as it supports WPA2-PSK or even better WPA3-PSK (only with compatible newer devices). Google Play Store also host some apps that can help diagnose Wi-Fi issues. Public Wi-Fi access is still popular even in areas with wide coverage of 3G and LTE connections, due to the high cost of data in many countries. Add to that when anyone attempts to connect through roaming, the cost of the Internet connection per Megabyte shoots through the roof.
As per the study of Kaspersky Labs, a mainstream antimalware vendor, 53% of smartphones and around 70% of tablets are used regularly through a public Wi-fi connection. There were already cases in the past that mobile apps designed to eavesdrop on open public wifi connections were used in a public setting. But this reality has not discouraged users, public open wi-fi users are motivated to connect, for the sole reason that it is free. In order to still comply with the urge, but continue enjoying the "free" Internet connection, Kaspersky recommends that public wifi users use a Virtual Private Network (VPN ) on top of the connection. This will protect the communication lines with the use of an encryption pipe. All conversations occurring inside the secure pipe cannot be eavesdropped by anyone.
"However, because data sent through public Wi-Fi can easily be intercepted, many mobile device and laptop users are risking the security of their personal information, digital identity and money. By using a VPN when you connect to a public Wi-Fi network, you'll effectively be using a 'private tunnel' that encrypts all of your data that passes through the network. This can help to prevent cybercriminals – that are lurking on the network – from intercepting your data," explained a Kaspersky Lab representative.
Data connections are set to make more headway with the introduction of 5G technology. However, just like LTE and 3G networks before it, it requires new devices that are compatible with the newer protocols. That is why open public Wi-fi will remain as important as ever, as newer technology in mobile data means more cost for the consumers.
Related Resources:
WPA3 is here to stay to fix the past WiFi security
How to Know If Someone Is Stealing your Wi-Fi
5 Of The Best Free VPN Services