How SaaS Management Vigilance Protects Your Company From Cyberattacks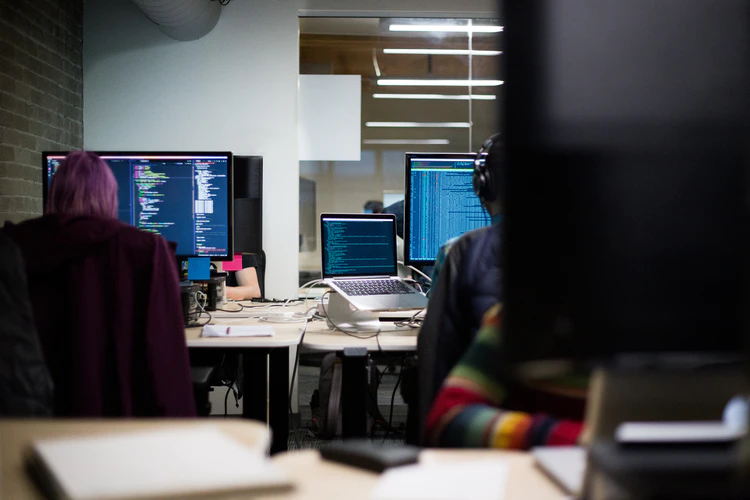 Software as a Service (SaaS) applications are known for their high potential for cybersecurity vulnerabilities — that is, if you don't manage them properly. What's more, with so many SaaS apps available online, it can be hard to keep track of every single one that your employees might be using, which can increase your security vulnerabilities.
The good news is, you can reduce the risks of cyber threats by keeping a close eye on your SaaS management system and establish the right strategies like overcoming cloud security challenges. There are many ways to defend against cyber threats, but in this guide, we'll take a look at how SaaS management vigilance can protect your company from cyberattacks.
SaaS management is the practice of monitoring and controlling your company's purchasing, licensing, renewals, onboarding and offboarding of SaaS apps. Software that's accessed over the web comes in literally thousands of shapes and sizes.
This array of diversity, and the different ways each product is used in different business environments, makes it crucial to proactively manage your SaaS stack. Vigilant management is the only way to ensure your team is making the most of its tools while minimizing the associated dangers.
Here are more details on four key benefits associated with SaaS management.
1. Gives you visibility over your SaaS apps
You need to have visibility over your SaaS apps to track their effectiveness, ensure that you're getting the returns for your investment, and manage your software and tools successfully. Without an excellent vantage point, however, you could miss seeing potential gaps in your company's security from unaccounted and unassessed apps.
An excellent way to ensure you have visibility over your applications and tools stack is to work with a SaaS management platform. Platforms like Intello, for instance, offer a wide range of features and tools to help you gain full visibility over all the SaaS apps in your company. Plus, the platform can help your company reduce spending and optimize apps usage based on data analytics and insights – and get alerts about newly added apps, upcoming renewals, etc.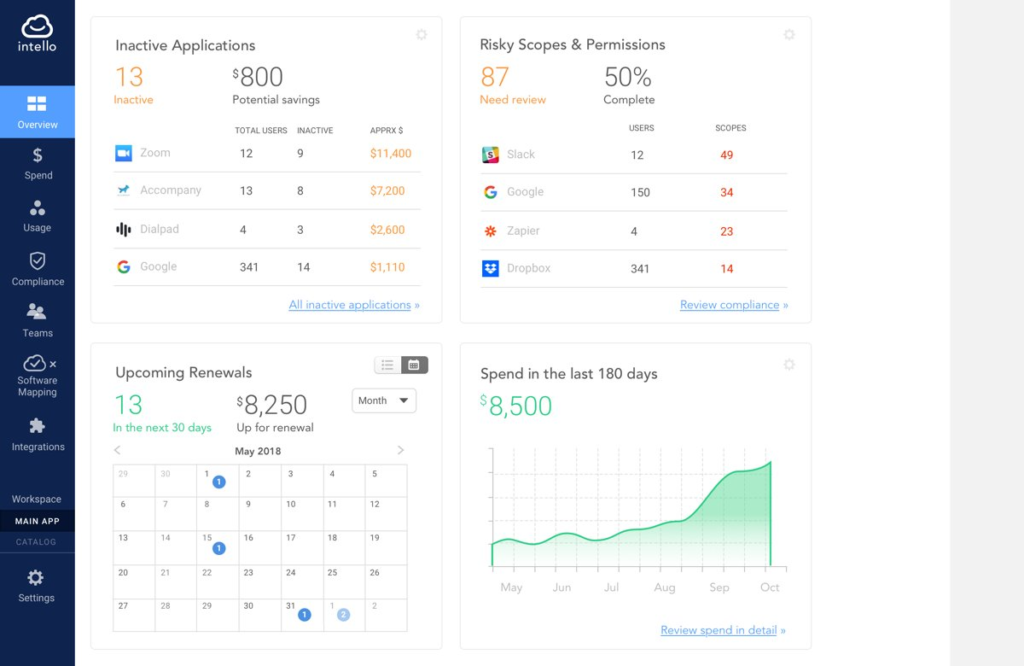 Why is automated SaaS stack transparency such a game changer? "Because manually tracking this in a spreadsheet or through conversations with various departments isn't going to cut it when the average organization of more than 300 employees has at least 150-300 SaaS apps currently in use," notes Intello's Kelsie Skinner. "And from our experience, most IT Managers are only aware of 30-50% of those today."
By gaining visibility over your SaaS solutions, you'll know who uses what, how, and when at all times – giving you control over the tools and apps that should only be used in your company.
2. Reduces and prevents the risks of Shadow IT
Any time software or hardware is purchased, installed, or used without approval from your IT department, it's considered to be "shadow IT."
The freedom to adopt new tech solutions at will is a productivity dream for line-of-business employees. Shadow IT, however, poses tons of potential security risks because most times, your employees and teams can forget, underutilize, and mismanage them. For instance, unsanctioned software and platforms like cloud storage might not adhere to the same security standards your company has set in place – which can lead to vulnerabilities in your systems or privacy regulation violations.
By establishing SaaS management vigilance, you can mitigate the risks of shadow IT.
Here are a few tips on how to do just that.
Build a risk prioritization and ranking system since not all apps outside your IT control offer the same level of threats to your company.
Create a list of approved devices for BYOD (Bring Your Own Device) use and set specific restrictions such as prohibiting the use of jailbroken operating systems in smartphones, tablets, etc.
Use the right solutions and platforms to help you monitor your network for shadow IT applications.
Block the installation and use of apps that might be dangerous to your systems and require users to get approval from your IT department before they can download.
With a SaaS management system that monitors unsanctioned use of unauthorized apps and tools, you can reduce cybersecurity risks and prevent potential cyberattacks to your company.
3. Keeps your license management up-to-date
With the sheer number of SaaS tools and apps in your IT infrastructure, it can get challenging to keep track of renewals and underutilized or unused licenses. However, without clear ownership attribution to teams or employees, unused licenses can pose security threats.
For instance, without license attribution of ownership, ensuring your company doesn't neglect or forget to revoke access to former employees so they no longer have access to your confidential business information can be challenging.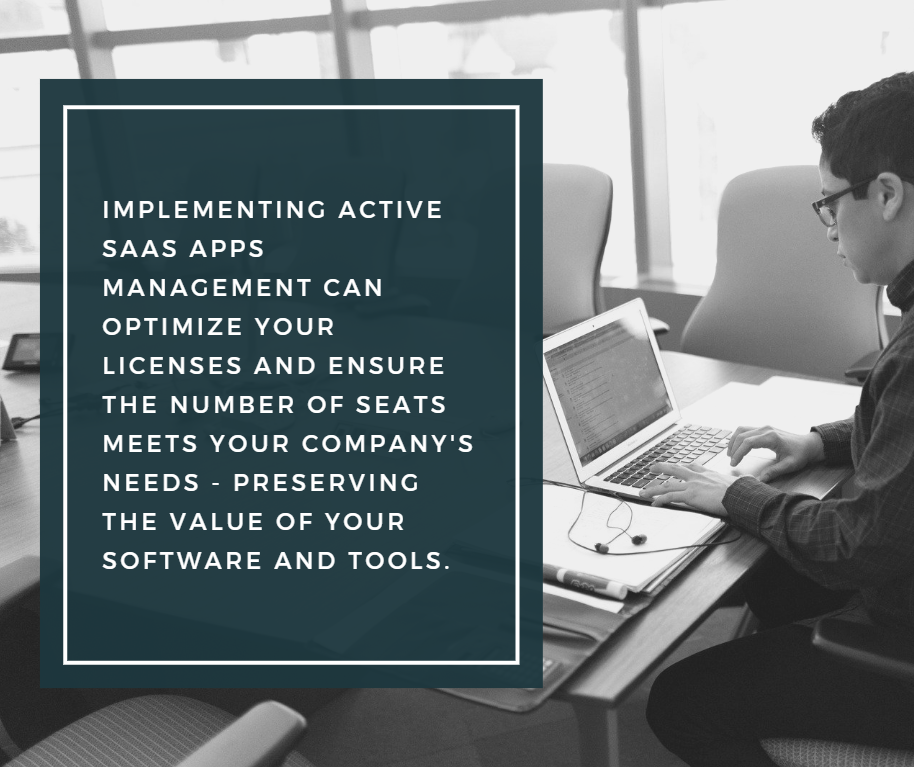 Plus, unused licenses can potentially trigger automatic renewals – which can incur unnecessary costs for your company.
By implementing proper and active SaaS management, you can keep all these things from happening and ensure you get the most value out of your investment. Additionally, optimizing your SaaS licenses help ensure the number of seats meets your company's actual needs, preserving the value of your tools and apps.
4. Establishes an onboarding system for your employees
One of the best ways to ensure your SaaS apps are deployed properly and that the rules about usage are clear is by setting everything straight for your employees and teams from the get-go. If not, unclear SaaS management policies or issues with gaining access to various software services your company uses can lead to misuse and mismanagement.
Plus, this can potentially lead your staff to turn to unsanctioned tools and software instead – which can increase your cybersecurity risks.
To help ensure that your SaaS protocols and systems are adopted correctly in your company, you can organize your employee onboarding process for each tool. You can assign teams or your IT department to ensure that all new employees get proper access and training for the various software services your company is using.
Doing so will help eliminate potential inefficiencies since your employees understand the proper deployment of your SaaS apps. This also helps ensure that no service is underutilized, mismanaged, and misused – which can reduce the risks of potential security vulnerabilities and cyberattacks. You should also have an offboarding system to ensure that employees who no longer work for your company do not have access to your SaaS apps.
The bottom line
Implementing vigilance on your SaaS management and using the right strategies can help protect your company from potential cyberattacks.
Not only that, but having a robust SaaS management system in place will help reduce the complexities of managing many software and apps, improve your visibility over your entire application stack, and remove overlapping tools.
Image Source: Unsplash